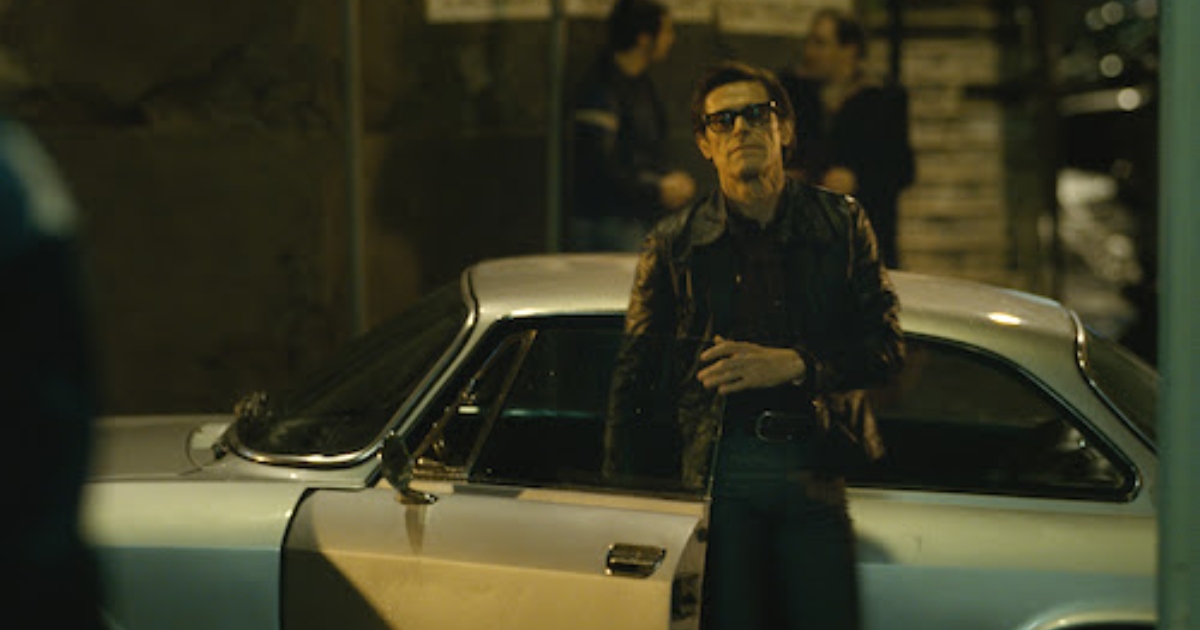 With four films, potentially, arriving in theaters during the year of 2019, legendary cult film icon Abel Ferrara is set to have one of his most productive, and exciting, years in his storied career.
Following the debut of his latest documentary, The Projectionist, at this year's Tribeca Film Festival, as well as a film set to play this year's Cannes festival and another wrapped and predicted to be a player during the upcoming fall festival series, Ferrara has seemingly found a new well of energy and even a new muse of sorts.
The first of his 2019 films to arrive in theaters for public consumption this year is the first of his three collaborations with actor Willem Dafoe. Dafoe, an actor with an equal seemingly anarchic energy and ravenous fandom surrounding him, also finds himself at the center of Ferrara's Cannes-bound Tommaso and the Carl Jung-inspired Siberia, all of which can be expected to show varying sides of the enigmatic actor/director pairing. And if Pasolini is any sign, we can expect films that are of incredibly high quality to boot.

Pasolini, as the title would lead one to believe, finds Dafoe taking on the role of iconic filmmaker Pier Paolo Pasolini, near the end of the artist's life. Drawing from Pasolini's work in profound and deeply poetic ways, the film shines a light on the filmmaker's life as it comes to a close, drawing heavily from an unfinished film, an incomplete novel entitled Petrolio and even the final interview the filmmaker would give. An absolute love letter to Pasolini and the type of rebellious art he made and perfectly embodied, Pasolini is one of Ferrara's most potently moving and visually inventive works in some time.
A controversial auteur in his own right, Ferrara finds a wealth of empathy in this film, a portrait more or less of the final day in the life of a revolutionary figure of politics and art. Seemingly aware of the doom that awaits him, a doom born of a world entirely incapable of processing either his art or the revolution that he espouses, Dafoe's Pasolini is one of great manner and an unshakable sense of melancholy. A towering performance from an actor who has been giving performances worth of that descriptor for what feels like an eon or two, Dafoe appears to find a man both unstoppable with regards to his work and yet less and less sure that the work he does has any meaning in a world so soaked in corruption. Pasolini's murder is one of great controversy and debate, and while that murder isn't shied away from here, it's used as something incredibly tragic and in the eyes of Dafoe's filmmaker, inevitable. It's a performance of incredible nuance and texture, a performance that finds the actor at the very height of his powers.
The same can be said for Ferrara's direction. Shot by Stefano Falivene (probably best known for shooting the fine Bel Ami, taking a decided step forward here), this is a polished yet evocative piece of filmmaking, particularly in the sequences that bring to vivid life unfinished materials by Pasolini. These are the film's most lively and captivating sequences, sequences that embrace the transgressive material Pasolini was riffing on and sees Ferrara find a kindred spirit of sorts within this material. One feels like this and the forthcoming Tommaso (billed in its pre-Cannes hype as a "semi-autobiographical" film) are deeply personal works from Ferrara, simply in different modes. Pasolini was at the height of his powers when his mixture of the perverse and the profound found some singular harmony, and much of that can be said for the best of Ferrara's films as well, this being no different. Viewers watch as Dafoe's Pasolini is grilled by a reporter about the upcoming release of the brilliant Salo (which had yet to be released by the time of the director's passing), and ripped verbatim from what would be his last interview, there's an intimacy to Ferrara's framing of this scene that it can't help but come across as something of a war cry for a director who himself has been called to the mat for transgressive material within his films. Honestly, there's a tenderness to the entirety of this film that it, come the breathtaking finale, turns what sounds based on its logline like nothing more than a cliche artist biography. However, Ferrara's film is a dream-like rumination on the final moments in the life of a revolutionary, a melancholic lament that's at parts quietly profound and others nearly transcendental.