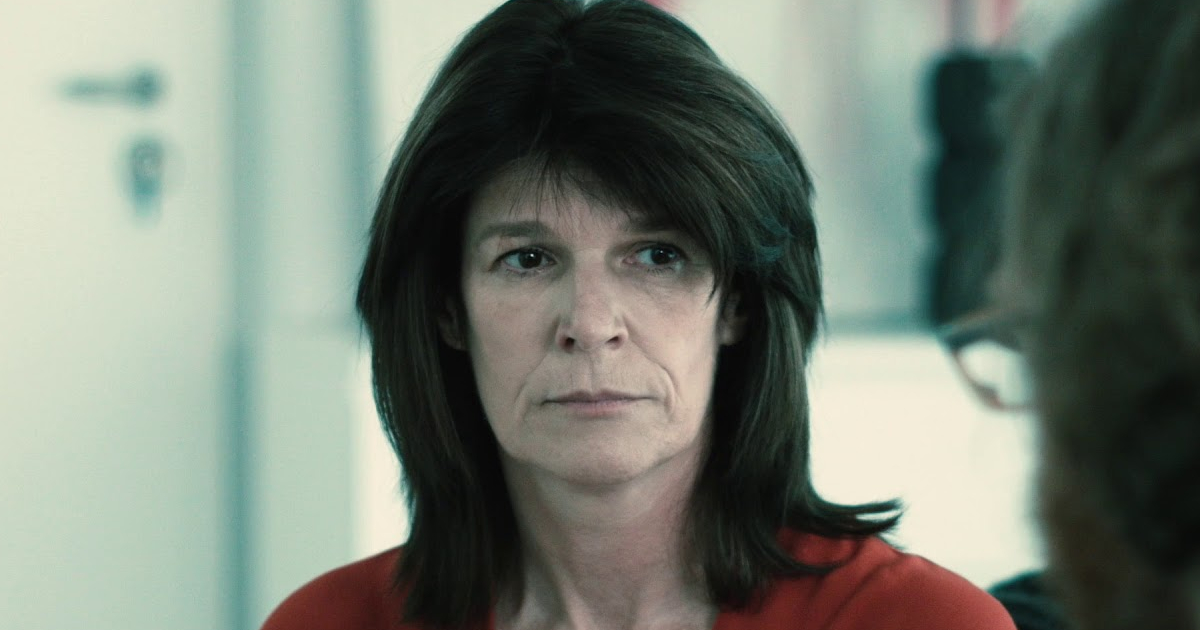 As we are in the middle of fall festival season, some of the biggest and most prestigious film festival awards are being awarded seemingly each and every week. However, two of the topper most of these awards have already been given, in the form of the Cannes Film Festival's Palme d'Or and Berlin's Golden Lion. With the former going to the latest film from arthouse darling Hirokazu Kore-eda (Shoplifters), the latter is arguably just as prestigious but often times goes to a film of a slightly less talked about variety. This year's winner of the Berlinale's top prize is the latest film from director Adina Pintilie, and is a film not only worthy of this legendary prize, but also one of the great discoveries of this year so far.
Entitled Touch Me Not, the film is now making the rounds on the fall festival circuit where it will hopefully be continuing collecting great notices, and focuses on a filmmaker (Pintilie) as she confronts the human search for intimacy and connection through the eyes of a group of diverse subjects in what can best be described as a true blurring of the lines between fiction filmmaking and documentary storytelling. Structured in many ways like a typical talking head documentary, the film introduces us to numerous men and women, most notably a middle-aged woman (Laura Benson) in search of some form of human connection despite being deathly afraid of opening up. We also meet a gorgeous young man played by X-Men: Apocalypse's Tomas Lemarquis, who opposite disabled-rights activist Christian Bayerlein make up the closest thing the film has to a true relationship, a deeply intimate connection that never becomes carnal but has the compassion of a deep-seeded partnership. An explicitly sexual and sexually explicit docu-fiction hybrid, Touch Me Not never once steers into the pornographic, instead combating these struggles for connection with a tenderness and humanity that turns the erotic into something truly beautiful and hauntingly intimate.

Touch Me Not is, at its core, a deeply moving blurring of the line between fact and fiction. Built around interviews with men and women dealing with isolation of varying sorts, the film is structured in so many words like a prototypical interview-focused non-fiction film. We see as our director, played on screen by Pintilie, interviews her subjects about everything under the sun, even herself getting thrust in front of her own camera in a moment that feels both emotionally shattering and formally quite transgressive. It is in these moments, ranging from the simple yet powerful to the downright surreal (there are a few sequences in a sex club that feel as artificial as they do strangely of a piece with the rest of this otherwise claustrophobic film) that help breathe life into the picture. Pintilie's handling of tone and atmosphere is deft and quite assured, and while it may be a pinch too long (at two nearly two hours the film can be a bit taxing on one's patience), each sequence has moments of such profound humanity that it never overstays its welcome. These experiments in form help keep the film afloat, turning what could easily be a trite documentary into a film that sees its daring playing with the form as something much more than a gimmick.
And honestly, what more do we want from a film in 2018? Well over a hundred years into the art's history, so while this may not make any grand mark on the canon of cinematic history, films willing to take risks and experiment with a form a century-plus old are what keeps this art form thriving. Especially ones that are as well crafted, wonderfully modulated tone-wise and have such a deep well of humanity. It's films like this that make film the boundary-pushing medium it has become. One of 2018's great discoveries.