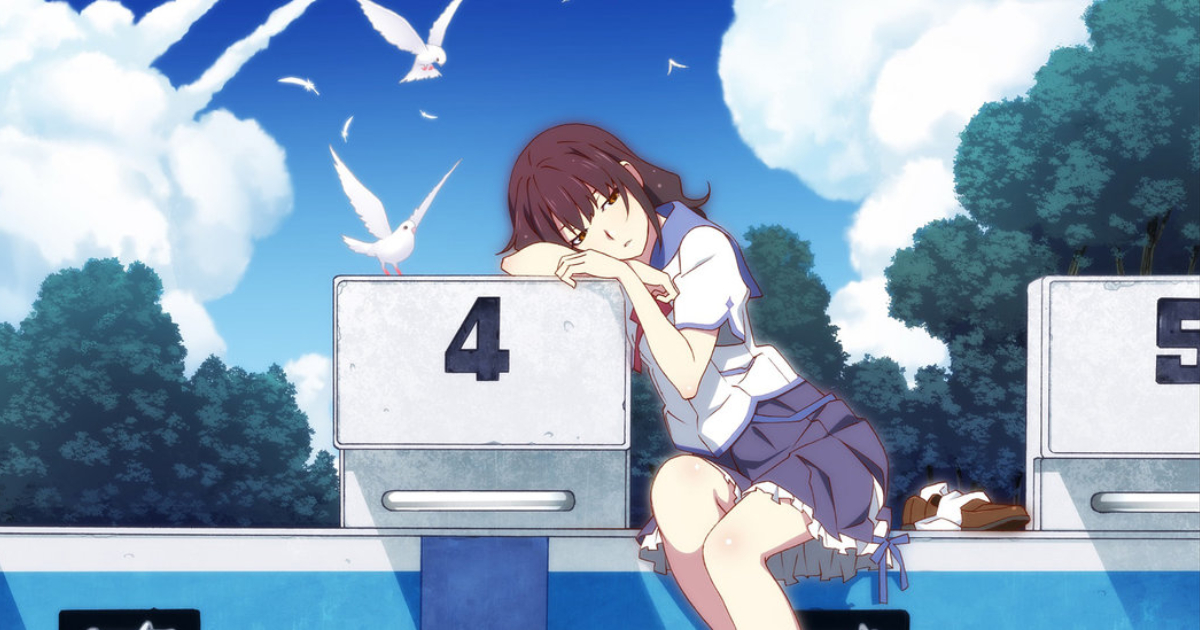 What makes a truly great animated film? Is it simply transcendent animation? Is it a rousing story that speaks to the medium's ability to bend what one deems as possible within our reality? Is it simply a story that compels with interesting themes? That's the question facing Akiyuki Shinbo and Nobuyuki Takeuchi and their latest effort, Fireworks.
Genuinely a jaw-dropping visual spectacle, Fireworks tells the rather problematic story of high school buddies Norimichi and Yusuke, and their sudden affinity for the same female classmate. Nazuna is a beautiful, alluring woman, a mysterious being that has seemingly stolen the hearts of these close besties. Dealing with a mother on the verge of remarriage, Nazuna is eyeing a potential change of locations that has sent her into a bit of a downward spiral emotionally. In a rather random contest of fragile masculinity, the two young men enter into a swimming contest for a date with the young woman, which Yusuke wins despite Nazuna having eyes herself for Norimichi. However, things take a decidedly wild turn when what one conceives of time and space are upended, turning this gorgeous, if insipid, romance drama into a science fiction picture that's even more awe-inspiring, yet never shakes the stupid gender dynamics.
Questioning whether or not this amounts to a great piece of animation is a sincere exercise. The directors here are at the very height of their powers, adapting Shunji Iwai's 1993 teleplay into a thrilling animated achievement. Each frame pops with gorgeous colors and crisp animation, with the 3D work working relatively well. As the picture progressively gets weirder and weirder, the film leans into it, culminating in a fireworks display that's among the best single sequences in any animated film in quite a long while. The final act is ostensibly one long chase sequence and it's quite thrilling, and while the gender politics here are utterly despicable, one can't help but get caught up in the lovers on the run storyline, particularly when it's backed by animation that's rich and textured. It's a story that shatters one's understanding of time and space and is completely and utterly committed to each and every turn the story takes.
That being said, the politics here are based at best, disgusting at worst. Stripping the female love interest of any and all agency, this story of two horny teen boys, one of which having the ability to control time and space at the drop of the hat or the rebuffing of a love interest, becomes almost unwatchable. Clocking in at about 90 minutes, the film is propulsive and never quite lets up, but it also never loses tone that becomes more creepy than romantic. Even little details like the boys talking about being into their teacher Ms. Miura are incredibly unsettling, turning what should be a captivating experiment in storytelling across timelines into a dumb and borderline offensive piece of animation. There's a great film here. There's a film that dives into the relationship between love and small moments forever changing one's future, but instead we get a juvenile romance drama that never grows up.