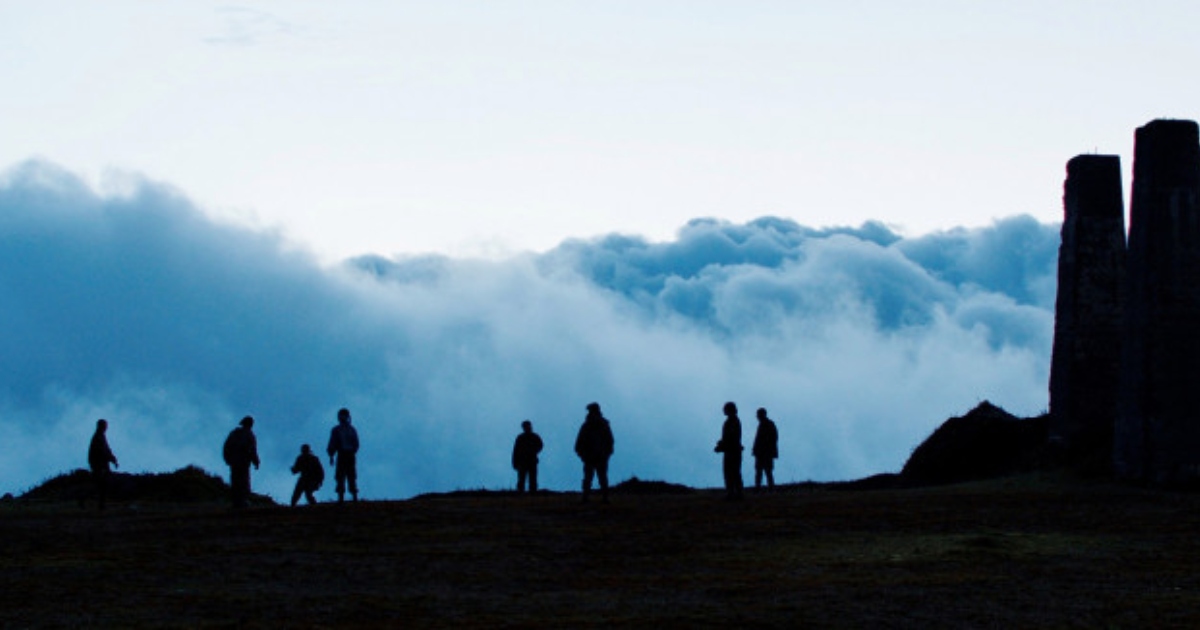 With an eight year break in between films, director Alejandro Landes has followed up his underrated 2011 gem Porfirio with one of the year's most visually singular fiction features.
Entitled Monos, Landes leaps forward in both narrative time and stylistic scope, setting itself in some sort of vague close future/alternative present where a group of young men and women have taken up arms and seemingly silly code names (Rambo, Smurf, so on and so forth) under the watchful eye of a group known as The Organization. A group of rebels, these men and women take to their remote surroundings to practice battle plans, run through exercises and train for an oncoming battle, all the while focusing on keeping a hostage named Doctora under their watchful eye. These are the monos (monkeys in spanish) the title references, and after an ambush forces this group of rebels into a secluded jungle, things devolve rather quickly into something even more violent and even more unstable.
At first glance, the references are relatively clear. Caught somewhere between Apocalypse Now and Lord of the Flies, any comparisons to these works, when one actually views film film, become incredibly lazy and frustratingly superficial. Backed by yet another ground-shattering score from the best in the business Mica Levi (only her third to date, which in and of itself is an absolute crime against whatever it is humanity is these days), Monos is a surreal, often absurd political fable that is as much about dissolving social norms in the face of crisis as it is about political rebellion and its history in Latin America. An incredibly textured, nuanced film despite its histrionics, Monos is a film that, through those same histrionics, takes its abstract setting and uses it to dissect intensely human ideas with palpable fury.
Landes leaps forward also as a filmmaker stylistically. The setting itself is unshakable and haunting, with the shift between remote mountainsides and lush jungles playing out as something almost resembling science-fiction in the comparative otherworldliness. The atmosphere is heavy and brooding, with photography from Jasper Wolf resembling that of filmed fairy tales more than war films. Incredibly surreal in many instances, the film ratchets up tension to a level rarely seen today, and without ever feeling manipulative director Landes shoots this descent into hell with an artistic eye but one that's almost uncomfortably intimate. And with such a story, the performances here are universally fine, with Julianne Nicholson's Doctora getting much of the attention. That said, the titular monos are all universally good, particularly newcomers like Sofia Buenaventura and Sneider Castro, just a few of the performers that are tasked with taking on characters that themselves, through their silly code-names, are taking on characters all their own. It's a thrilling bit of theatrical gamesmanship, and each performance here is rich and textured, only adding to the allegorical level of this knotty little picture.
At just a pinch over 100 minutes, Monos may almost be too bombastic for some, but those willing to go on this carnival-esque ride into hell will be deeply rewarded. A thoughtful, visceral rumination on divolving social norms in the face of war, Monos is not only the return of a great, ever-growing filmmaker, but one of the great political allegories of 2019.