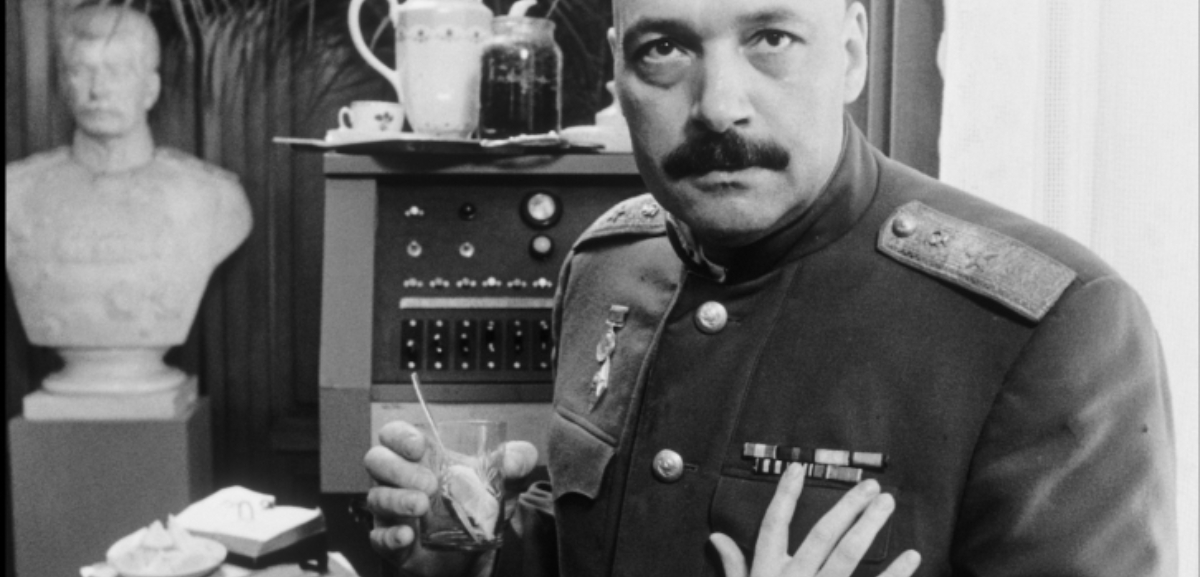 Sure, 2018 may be coming to a close, but it's not too late for a rather special 20th anniversary of sorts.
No, for once this year we're not talking about some late '90s cult classic or the 100th anniversary of some legendary foreign auteur (I see you Bergman nerds). Instead, the special anniversary being honored this year by Arrow Films is that of a rarely seen classic from a different master filmmaker from the other side of the world.

Khrustalyov, My Car! is the 1998 feature from iconic director Aleksey German, and is set for a revival run at New York City's Metrograph theater, in what has become one of the more exciting and genuinely beautiful restorations of 2018.
German, best known for his medieval masterpiece Hard To Be A God once again looks to the past for this film, albeit of a bit more modern vintage than that beloved 2013 gem. Khrustalyov tells the story of Yuri, a military surgeon who is caught in the middle of a firestorm after government officials begin accusing swaths of Jewish doctors of attempting to kill Soviet higher-ups while giving them treatments. As this conspiracy spreads into the minds of the public, things only spiral into more absurdity. Often compared to this year's The Death Of Stalin, Khrustalyov is a pitch black comedy of paranoid grotesques and political buffoons.
At first glance, almost from frame number one, viewers instantly know the artist behind this picture, and in turn, the lens through which to view this dark comedy. Told in gorgeous, rich black and white, German's film is one of lengthy, fluid shots all enveloping the viewer in a world that feels almost like a live-action Looney Tunes tale, or maybe something resembling a precursor to the type of film Yorgos Lanthimos was riffing on with this year's superlative The Favourite.
Set against the last days of Stalin's regime, the film is fueled by a claustrophobic sense of paranoia almost from the very first frame, all attempting to tell the story of an innocent man caught in a web of lies and false accusations. A deeply angry film, Khrustalyov is a rich and often beautiful picture, pairing German's fluid camera with stunning snow-covered streets and the inkiest of shadows from which cavalcades of people arise. It's also a shockingly gross film, seemingly as interested in the sociopolitical climate it's riffing on as it is the bodily fluids of its characters, Khrustalyov is very much in the Hard to be a God vein, but feels almost more perverse due to its more modern setting.
That all being said, this is not a film for the masses. Clocking in at just shy of two-and-a-half uncompromising hours, German's film is an obtuse political satire, a film that doesn't hold the viewer's hand, leaving even the most focused of viewer occasionally unsure of just what actually is happening. It's no less a masterpiece for this impenetrability, but it does leave the film feeling a bit cold at times. This is a film of spit and paranoia, a truly raw experience that looks even better than it did 20 years ago thanks to a loving restoration from Arrow Films. This is one hell of a way to send off 2018.