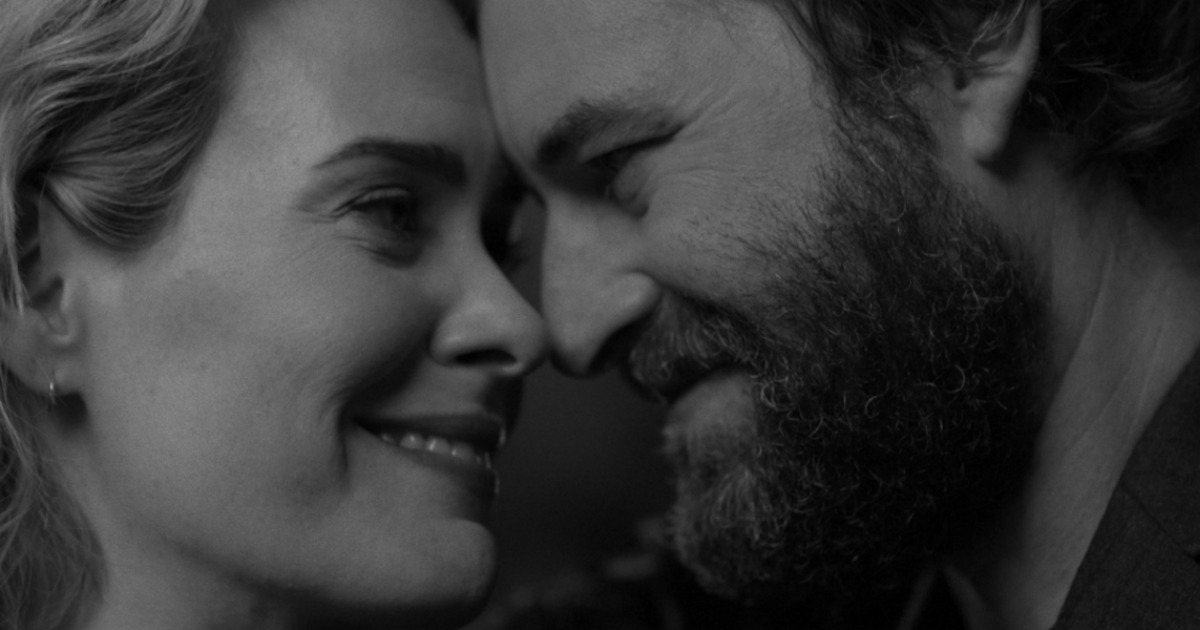 Every year, it seems as though one or two actors or actresses jump into the spotlight with numerous roles in high quality or high profile projects. An actress like Isabelle Huppert jumps to mind this year, as about once a fiscal quarter the actress has been in a superb film garnering the notices of her career. Another name like that this year has been Sarah Paulson.
After stealing a cavalcade of seasons near the end of last year in Todd Haynes' Carol, she turned to TV for the role of a lifetime as Marcia Clark in this year's American Crime Story. And now she's back on the big screen in a new, gorgeous and deeply moving drama opposite a staple of modern American independent cinema.
Entitled Blue Jay, the film marks the feature debut of director Alex Lehmann and teams him with writer and Paulson's costar Mark Duplass. Paulson and Duplass play former lovers Amanda and Jim, who reconnect by chance after nearly two decades of separation. After meeting one day at a local grocery store, the two spark a conversation that goes from small talk in a grocery aisle to deep meditations on their relationship over beer and candy. With Jim's mother recently passed and Amanda's sister ready to have a child and her own marriage on the rocks due to existential issues, emotions run high in this quietly told but beautifully wrought relationship drama.
---
https://www.youtube.com/watch?v=tlUW3l1brlE
---
The beauty within this film comes not just from the startling black and white photography from Lehmann himself, but from the naturalism of the story and the performances. Some of these beats do feel predictable, but what makes them impactful us ultimately the pace with which these revelations are discussed. Be it the current state of Amanda's relationship or one of the moments that ended Amanda and Jim's relationship, these topics are brought up at the perfect moment that both elevates the emotional weight and feels entirely natural in the arc of this narrative. It's a film driven by its sense of realism and, despite being led by two beloved thespians, there's a sense of truth and a lived in feeling to these two performances and their interactions that makes this a potent and lovely bit of dramatic storytelling.
And speaking of the performances, it's ostensibly these two actors on screen for its 85 minute run time, and one couldn't have hoped for anything better. Paulson's performance is particularly great, a different shade of the actress we haven't really seen much. Each moment she has feels lived in and perfectly modulated, with a clear off screen life feeling palpable and fully constructed. Duplass is also great, but it's a performance that we've seen Duplass give numerous times before. The film thrives thanks to their chemistry together, and while it does admittedly play out with some cliched beats, the two really help elevate this somewhat predictable but breathlessly moving drama. It's a type of film that sits in a world we've seen a lot lately, a melodrama of sorts that plays in an octave or two lower than what one imagines. It's a lovely, touching portrait of a love lost but never forgotten.