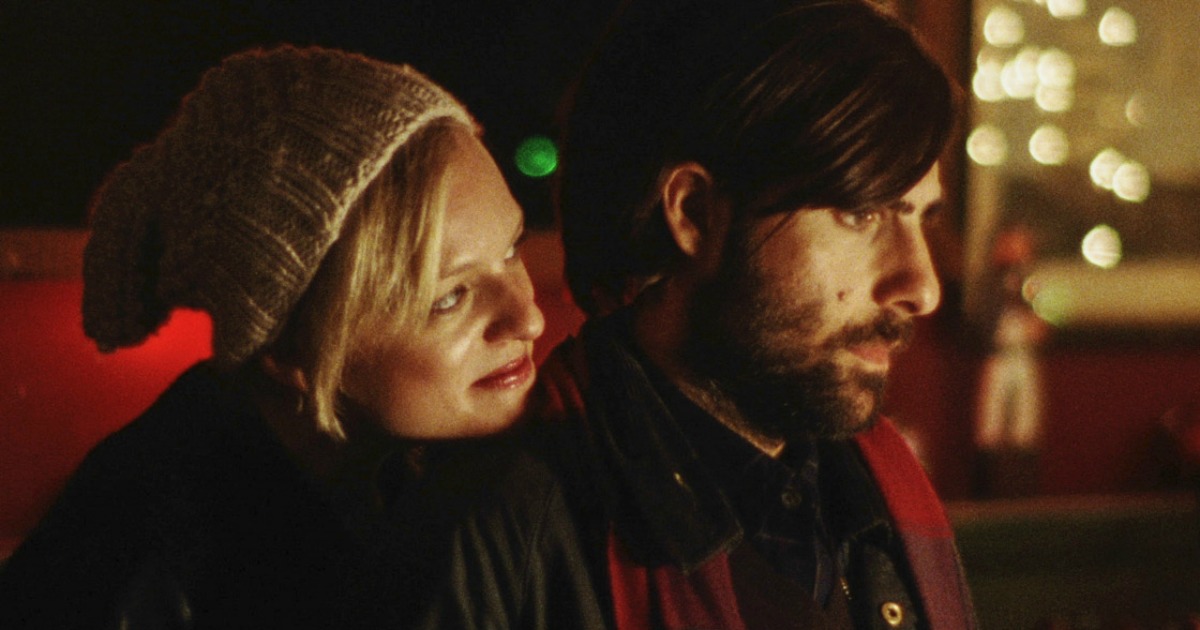 The name Alex Ross Perry may not be one that gets the blood of a lot of film fans going, but with hopefully that's about to change. Coming off his critically acclaimed The Color Wheel, Perry is back with what may be one of the year's most hotly talked about independent releases, led by one of the year's more intriguing lead performances.
Written and directed by Perry, Listen Up Philip stars Jason Schwartzman as Philip, a New Yorker and critically beloved author. Philip is awaiting the publication of his second novel, and with that anticipation comes a great deal of angst and anger. With a relationship at home crumbling between he and his long time girlfriend Ashley (Elizabeth Moss), Philip decides to abandon any attempt at promoting his new book, and when he meets a long time idol of his who opens up his isolated hideaway of a home to the struggling author, Philip jumps at the chance to leave the hustle and bustle of the big city with the hopes of finding himself firmly in his eyes.
---
---
Decidedly esoteric, Philip feels rooted firmly in the same ground as great New York comedies from the 1970s, particularly those of legendary filmmaker Woody Allen. With a percussive screenplay from Perry adorning the film, Listen Up Philip feels of an entirely differnt era. Verbally dense and decidedly neurotic, the film feels like a long lost work from a director like Allen or, more specifically, a director like Whit Stillman. Perry gets beautiful photography here from cinematography from Sean Price Williams, a cinematographer who is better known for work on small films like Perry's Color Wheel and even 2012's festival darling Somebody Up There Likes Me. He's a superb cinematographer, someone who has been working on the indie circuit for a handful of years now and gives one of his better pieces of work here. The film glows with warm light and has a sense of vitality and intimacy that is rare in this day and age. Not afraid to embrace grain, Williams' photography has an energy to it that gives the film a look at feel that is entirely its own. Shot on 16mm, the film doesn't look or feel like anything you're bound to see this fall film season, and while that in and of itself doesn't make for a great film, the use of film here to help give the picture some life and energy is superb and much needed.
It's a much needed addition for the simple fact that the film's central character is relatively despicable. Self involved and not afraid to burn any and all bridge that he has in his life, Philip as a character is an entrancing one, but one that will turn off many a viewer. Thankfully, the performance behind it is at least a powerful and engrossing one. Jason Schwartzman stars here as the titular lead character and it's one of his best turns in ages. Seemingly becoming a forgotten gem of an actor as of late (save for his numerous turns in the films of Wes Anderson), Schwartzman gives a performance that is unlike any we've seen from him in quite some time. Despite being superficially driven by self importance and arrogance, Schwartzman gives his character a startling sense of depth and humanity even in the face of some genuinely despicable acts his character does. It's a rich turn that proves Schwartzman as one of the better actors we have today. Opposite him is Moss as his girlfriend, and it's an equally fantastic performance that fits perfectly opposed to Schwartzman's loathsome lead. Their chemistry is icy cold and fittingly so, with their relationship never holding much warmth within its DNA. Rounding out the cast is Jonathan Pryce as the novelist that takes Philip under his wing and it is a comedic turn that is helped by Pryce's ease with the dialogue. The interchanges between he and Schwartzman's lead are the closest the film ever really gets to out and out comedy, and while the final act takes a decidedly melancholy turn for their friendship, it's a dense companionship that really becomes the crux of much of the film's drama.
However, it's Perry that's the film's biggest star. Taking Williams' breathless photography and running with it, the film uses the 16mm grain and turns it into a force pushing the film forward, allowing for Perry to bring some raw energy and intimacy into his story. When the film flourishes aesthetically, Perry shows off his directorial chops with numerous shots elevating this standard ode to 70's era comedies. Be it the use of voice over and close ups that will have any cinephile reminiscing about early Woody Allen works, or the use of a free flowing camera that will leave any viewer enraptured, Perry is far and away the biggest take away here, turning this character study into a real aesthetic wonder.
---
---
Overall, while the story here may be a tad too boorish for some film goers, Alex Ross Perry's new film is both a deliciously bleak romantic dramadey as well as a beautifully sardonic look at modern ambition. Driven by a lead performance that will remind everyone just how great a presence Jason Schwartzman is, Perry's latest is arguably one of the year's best films. And if this doesn't help turn Alex Ross Perry into one of today's most beloved and must-watch indie filmmakers, then we truly don't deserve a filmmaker of his power.