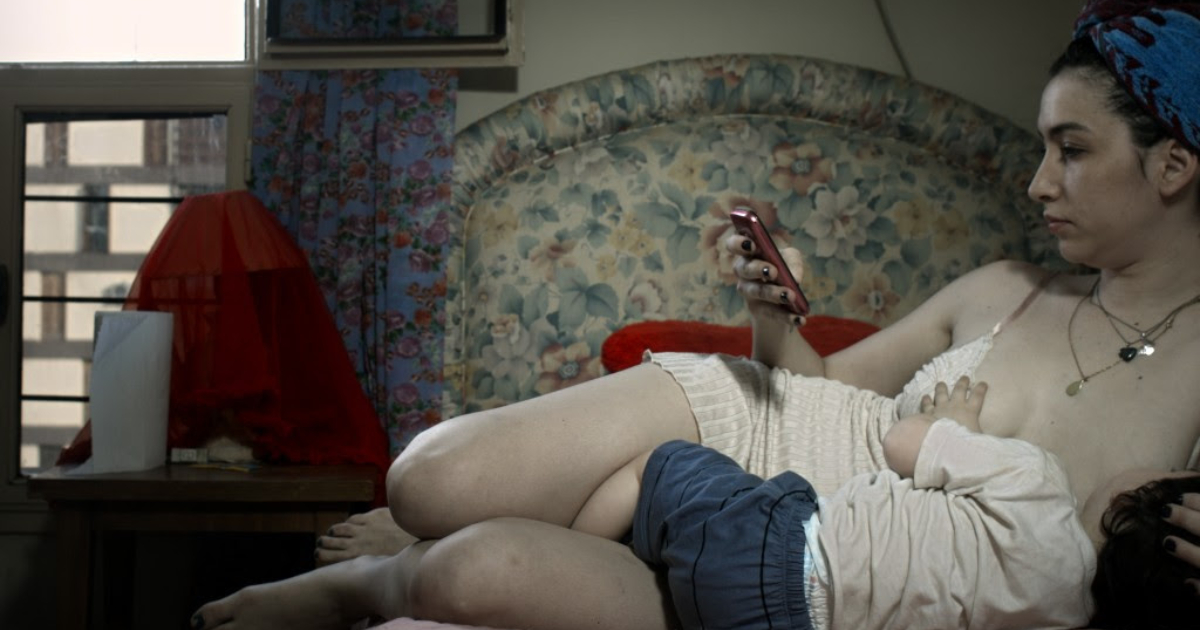 From the very first frame of director Anahi Berneri's latest film, Alanis, it's crystal clear that this is as far from the type of self-important, maudlin studio fare that has clogged up theaters this fall and winter.
Her fifth and arguably best film, Alanis finds Berneri at her most static and plaintive, introducing viewers to Alanis, a young mother of one who makes a life for her and her adorable son by earning money as a sex worker. The film opens on Alanis (played brilliantly by relative unknown Sofia Gala Castiglione), shot with just mere pieces of her arms and legs visible to the viewer, as she goes about cleaning a sink in the bathroom of a flat she shares with an older woman named Gisela. Shot in a static long shot, the wood paneling of the apartment blurring into something more resembling a dingy brown prison wall, Berneri uses the asymmetrical framing making it all the more jarring.
As the film progresses we watch as Alanis goes about her life over the span of three days, with each day bringing about new struggles and new barriers she must either overcome or crumble under. The real crux of the film's dramatic arc comes when a group of inspectors (posing as clients) force their way into their home and shut their business down, going as far as charging Gisela with trafficking. With a sudden upending of their life, mother and son must find a new home and try to bring back some semblance of normalcy to their small slice of this world.
Very rarely does Berneri change from her quiet, static framing, turning a film that feels very much influenced by neo-realist traditions and even the current state of Romanian cinema into something entirely its own. Alanis is a gorgeous, humanist motion picture, a film that uses rich photography full of texture to paint a portrait of life on the periphery of society. Seemingly simple choices like slightly framing our lead on one side of an otherwise empty frame, or filling a sex scene with negative space until cutting to an almost transcendent close up, all amount to a film that is as tender as it is deeply frustrating.
It also helps that the lead performance is absolutely revelatory. Castiglione (who plays opposite her real-life son Dante) gives a thrillingly nuanced performance as the titular character, a performance full of so much frustration and yet never without a tinge of hopefulness. Alanis garnered much acclaim for director Berneri (she even earned the Best Director award at the San Sebastian Film Festival, only the second time that award has ever gone to a woman), but it's hard to find any star bigger than Castiglione after watching this film. The film hinges both narratively and emotionally on her performance, and her ability to modulate her tone from tender in the presence of her son to bursting at the seems with rage as things begin to crumble is truly impressive.
Opening at the Laemmle Glendale in Los Angeles on November 30, this film will be hitting VOD on December 4, and is more than worthy of a blind rental. A real discovery from the end of the year glut that has been released as 2018 comes to a close, Alanis is a profoundly moving portrait of a woman on the brink, a film that plays like a character study but whose politics are worn on its sleeve. A quiet, unsentimental, tender triumph.