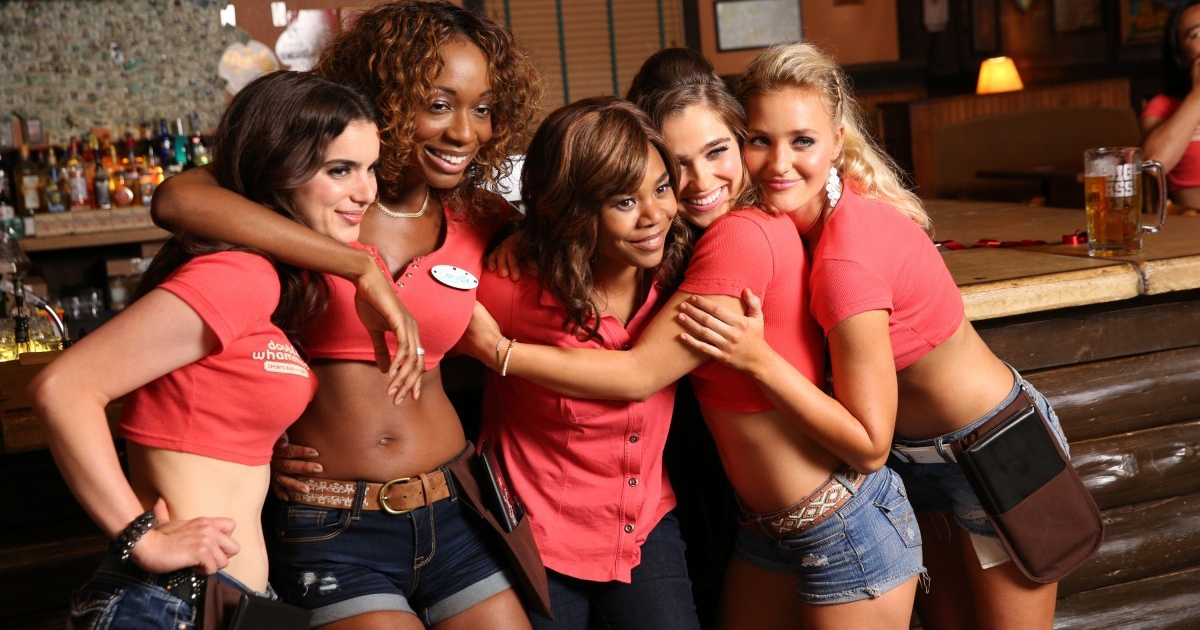 Once the cast off children of a generation fascinated with rambling dialogue and the lowest of budgets, the last handful of years has seen the forefathers of the movement dismissed as "mumblecore" become some of the hottest filmmakers in American cinema and television. Be it Joe Swanberg and his expansion as both a feature filmmaker and a television creator, or Oscar nominee Greta Gerwig who has gone from collaborator to award-winning, widely seen filmmaker, "mumblecore" artists have gone from being dismissed outright to creating some of the most beloved pieces of visual art of the last half-decade.
And yet few have had a career quite like Andrew Bujalski. Best known for films like Beeswax and Computer Chess, Bujalski has jumped into less esoteric waters with more recent films like Results and now arguably his most populist picture, the superlative Support The Girls.
Starting Regina Hall, the film takes place over one day in the life of Lisa, a manager at a Hooters-like sports bar called Double Whammies. Easily Bujalski's most commercial work, Girls sees Lisa maneuver her way through the daily minor aggressions that face women, people of color, and people in managerial positions every day. We come across people like Maci (Haley Lu Richardson), an effortlessly cute and effervescent spirit that is more or less Lisa's second in command, as well as Danyelle (Shayna McHayle), an incredibly loyal co-worker who is as outspoken as her respect is unwavering, all coming in and out of Lisa's life as she tries to make the most of another day in the world writ large. The narrative isn't all that incredibly dense, as it's more or less a vignette-style comedy, but opening on the results of an attempted robbery, the film finds Lisa in the middle of another minor crisis, one that is only compounded by a "charity" car wash that causes the new recruits to step their games up. After Lisa's boss arrives, things really hit the proverbial fan, and from there we watch as Lisa begins to take her life in her own hands in a way that is truly quite moving.
While Bujalski is one of the great American independent filmmakers, this is Regina Hall's film first and foremost. As underrated an actress as there is today, Hall stands as one of film's most exciting performers, and this is one of her very best performances. Often found caught in more broad comedies like Girls Trip (in which she's far and away the best performer), this is a far more nuanced and entrancing performance, finding her as an exhausted, world-weary leader of a ragtag group of beautiful and strong young women. Perfectly catching the ramshackle wave that the film surfs on for its 90-ish minute runtime, Hall is strong-willed and yet ceaselessly unsure of herself and the choices she makes, until the superlative final act.
As a film inherently about female friendship, supporting performances are across the board great here. Specifically Richardson and McHayle, both of whom bring out different things in the lead character while never once feeling like a cipher or a simple plot point. McHale is a particularly captivating discovery, as her strong will is a wonderful counterpoint to Hall's uncertainty, and yet the two play perfectly off one another. Richardson is a compelling subversion of the superbabe trope that this type of comedy often riffs on, as she's an absolute knockout but never once does her endless optimism feel naive or a put on for some other goal. She's simply a good soul and a woman who allows Lisa to keep her chin up while facing mundane, but chaotic nonetheless, issues day to day. This is a film about female friendship and in that this is a real triumph.
That said, Bujalski is also at the top of his game here. Again, this isn't your Computer Chess, but instead, this sees Bujalski once again dive into the stylistic millieu of a film like Results teaming with long-time collaborator Matthias Grunsky to create a film that looks and feels like a classic day-in-the-life comedy, just tuned into the minor aggressions that make each day so damn hard. Particularly tuned in to the way groups of people (primarily the men encountered here) use minor aggressions and verbal/physical abuse under the guise of humor, the film is a smart and nuanced look at the mundanity of daily life, and while it's not Bujalski's flashiest film, there's a tenderness to each frame that comes only from a director who has made their way in the world of small, humanist pictures. And few films in 2018 fit that bill more than