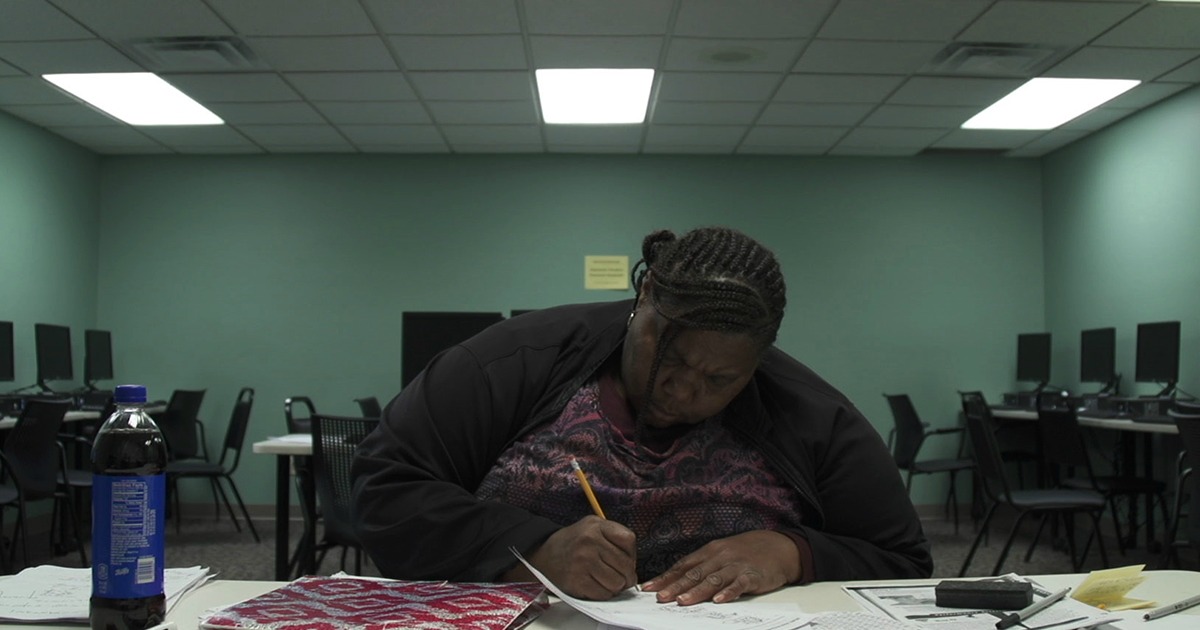 With a title like Night School, one may not quite know what they're getting into. Is it the latest in bland, perversion-for-perversion's sake teen comedy? Is it another slasher picture with its mind set on aping the aesthetic that would have been popular about 30-plus years ago? Or is it a captivating look at an issue that is far too rarely discussed in today's society, in the guise of a gorgeous verite documentary?
If you have the latter option, you're the lucky winner. From director Andrew Cohn comes Night School, a documentary that, like it's subject, likely won't get the respect it so rightly deserves. Very much rooted in the style and structure of today's typical issue documentary, this gorgeous and intimate picture introduces us to a group of men and women currently progressing through the process of getting their high school diploma at a later stage in life than most. The viewer meets Greg, Melissa and Shynika as they attempt to go above and beyond the lit they've been given in this life, and try to improve upon it by getting their diploma in Indianapolis, Indiana.
First we meet Greg, a father looking to make some quick cash for his family by slinging drugs, only to end up in jail. Looking to turn his life around, he sees his diploma as a major step towards nailing down a long running, high paying job and he financial security he and his family need. The 52-year-old grandmother Melissa is doing this out of respect for herself, trying to prove that she is good enough to take home the diploma that was denied her years prior. Finally we meet Shynika, a homeless woman with dreams of becoming a nurse. With a handful of secondary characters met along the way, Night School is a briskly paced, potent look at a phenomenon sweeping this country.
At once a meditation on lower class America and the systemic issues that still plague them to this day, topics of homelessness and judicial bureaucracy become not only roadblocks for our characters but frustrating looks into the ways in which modern politics stagnates lower classes. Clocking in at just shy of 90 minutes, the film finds director Cohn at the height of his powers, telling these three stories in gorgeous digital that is aesthetically as textured as the central narratives are nuanced. A film of profound empathy, each character not only comes to grips with the past that led them away from school originally, but also the crippling self doubt that plagues them due to that experience. It's a powerful, small scale documentary that comes alive in the smallest of moments.
Or in the case of the film's final, one grand gesture. The final sequence sees a graduation of "night school" students, and it's absolutely breathtaking. Some have succeeded while some have failed, and while their is a bittersweet aspect to the proceedings (the road getting here is a wash with systemic issues that don't seem to be evolving), it's an absolute testament to the power of the human spirit and a captivating finale to a roundly captivating non-fiction feature.