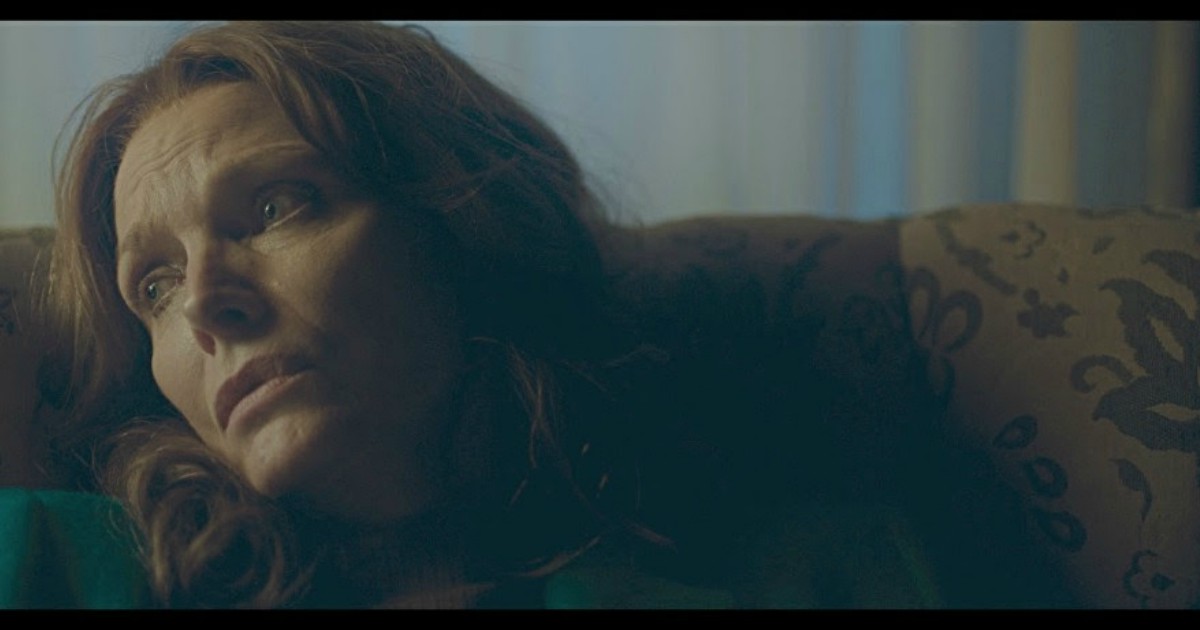 There are few actors we as a cinephile community have taken for granted more than one Michelle Pfeiffer. Despite being a three time Oscar nominee and one of the most beloved actresses of her era, outside of the occasional supporting, almost cameo-like role in a film like last year's mother!, Pfeiffer has become a seemingly forgotten about entity. However, after being last seen in 2013's The Family, Pfeiffer has followed up a rather eventful 2017 with not only a role in a Marvel picture (the upcoming Ant Man and the Wasp) but a performance that is quite possibly the best one she's given to this point in her career.
Entitled Where Is Kyra?, Pfeiffer plays the titular role, that of a middle aged woman in who, after moving back in with her elderly mother both to tend to her needs but also attempt to get back on her feet following a messy divorce, finds herself on the brink of self destruction. Her mother suddenly passes, only complicating things in her life more, sapping her of the last bit of support she had, in many different and distressing ways. The film co-stars Kiefer Sutherland as a new romance in her life, himself facing numerous challenges that cause the two to share a moving, if deeply destructive, bond. A film built out of ever increasing desperation and shot with breathtaking virtuosity by Bradford Young, Where Is Kyra? is bound to be one of this year's most polarizing pictures, as well as one of its most difficult and ultimately rewarding.
As an actor's showcase, this is second to none this year. Pfeiffer's performance here is not only genuinely thrilling to watch, but also brought to life by a director (Mother Of George's Andrew Dosunmu) who gives her the room to truly shred all self importance and vanity through the use of longer shots and framing that isolates her from the world she lives within. Quiet and built on a foundation of shadows and darkness, Kyra sees Pfeiffer's performance coming to life in these dimly lit interiors, giving her literal cover from the eyes of both the viewer and the people that have Kyra surrounded, and allowing her to turn in a performance that is as deeply lived in as it is shockingly unsentimental and understated. Being at once impressively naturalistic and yet also not afraid to play into the histrionics of the role, Pfeiffer is an absolute revelation here, in what is a devastating film about life on the economic periphery.
Yet, again, without Dosunmu's direction, that towing of the line between naturalism and melodrama wouldn't work nearly as well, or at all really. Dosunmu's camera is quite static, playing in many ways like a distinctly American take on the films of Pedro Costa, showing the self destructive nature of poverty to be endless and oppressive. The photography is incredibly dark, leaning heavily on the use of shadow to bring about a sense of dread and impending doom, playing to the viewer as something almost hyper real. There's not a bar on Earth as dimly lit as the ones we venture into here, and yet there's a tactile quality to the film that makes the viewer sure they've been to that exact one. When the film does occasionally go in motion, the tracking shots are quite tense, and the close ups even more so. This is a film about shifting tones and moods, and when the film follows suit these shifts are quite moving. Philip Young's score is also quite thrilling, playing to the film's weirdly otherworldly nature quite well. It's a score that wouldn't normally fit this type of naturalistic picture, but then again neither does the contrast heavy photography or the off kilter framing, yet when played in unison it's a hell of a symphony. One of 2018's toughest watches, it's also one of its greatest, so far.