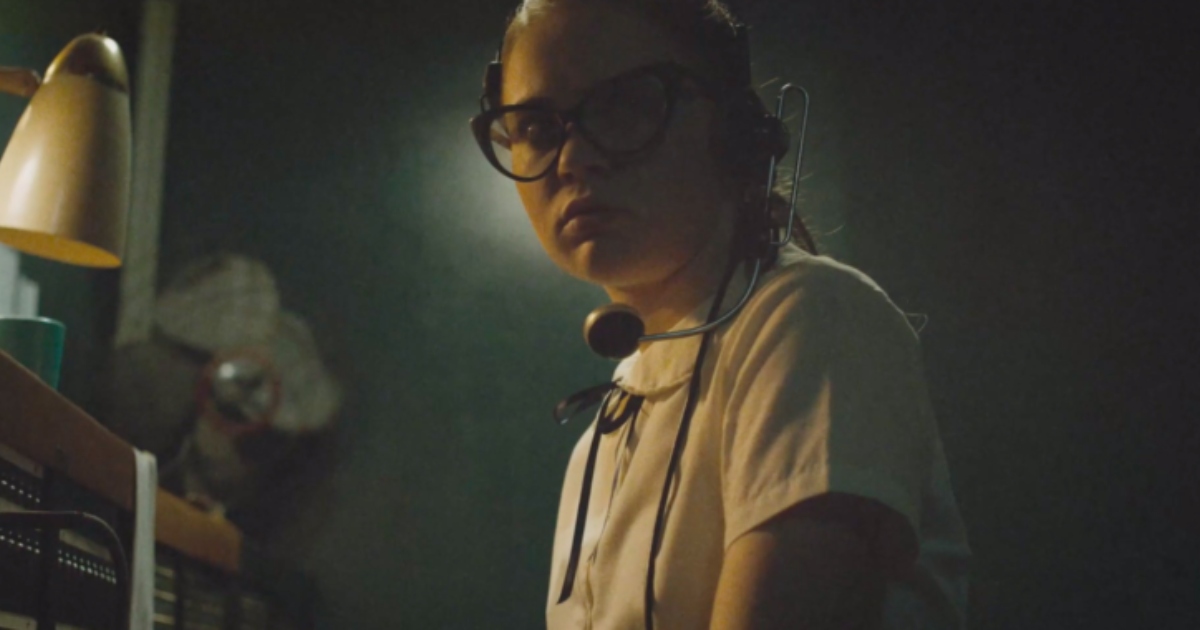 One of the first real science-fiction dramas to make a dent in 2020 thanks to its backing by Amazon Studios, The Vast of Night is a modest picture, a debut film from director Andrew Patterson. Making a splash at the 2019 edition of Slamdance (Sundance's more edgy sister), the low-budget, impressively assured first feature from Patterson comes with some hype given its relatively stacked festival run (a showing at TIFF 2019 will help), and thankfully it more than lives up to it.
Small in scale, this James Montague and Craig W. Sanger-penned sci-fi film introduces viewers to Fay (Sierra McCormick), a sweet and unassuming young switchboard operator in a fictional town in 1950s New Mexico. Opposite her is Everett (Jake Horowitz), a radio DJ who has a very tender connection to Fay, yet thankfully this isn't the start of a maudlin romance set against an alien invasion. Instead what Patterson crafts is a film that's intimate and in many ways claustrophobic tale of two people attempting to get to the bottom of a series of strange events that begins with Fay overhearing a strange, electronic noise. From there the film goes only slightly larger in scope as flashes of light and odd phone calls begin taking the pair by storm, with Everett getting brought into the story once Fay decides that one of her callers may have something worth bringing to the airwaves proper.
One could call this a "science-fiction" story but even that might be selling it a bit too high. Not that it doesn't involve an almost Twilight Zone-like plot, it's simply that Patterson and his pair of writers seem more interested in crafting character and a period than anything resembling real genre exploration. Set squarely in the throes of McCarthyism, Patterson's 1950s relies on time worn period signifiers, yet does so with incredible nuance and a use of shadow that breathes life into a film very clearly born of modest means. The production design is quite special here, as are the costumes, particularly Fay's which is as beautiful as it is telling about just how pure her character comes across as.
The direction is also quite assured, particularly in how it traverses relatively small spaces with real life and verve. Opening on a series of entrancing tracking shots, the film uses these to highlight not just the crisp screenplay, but also the superb set design, and it gives the entire film a sense of vitality that the subsequent series of interior sequences very much needs. Again, such a small scale film needs to have moments of expansion, and these brief tracking shots do just that. Otherwise the film is a series of increasingly claustrophobic interior sequences that both embrace the incredible pair of lead performances, but also gives the film a strangely creepy atmosphere, particularly as things increase in their strangeness.
That being said, for those looking to dig deeper, there doesn't seem to be a lot there thematically. Very clearly a character piece, the film does have an oddly rigid narrative, owing more to things like War of the Worlds than just the radio station's WOTW call sign. The opening sequences are genuinely impressive with some of the shots causing gasps not for any shocks but simple artistic prowess. There's little in the way of Twilight Zone moral here, and while that isn't always a necessity, the rather slow back half of the film leaves much to be desired. Would be a relatively easy film to dismiss if the craft wasn't so accomplished.