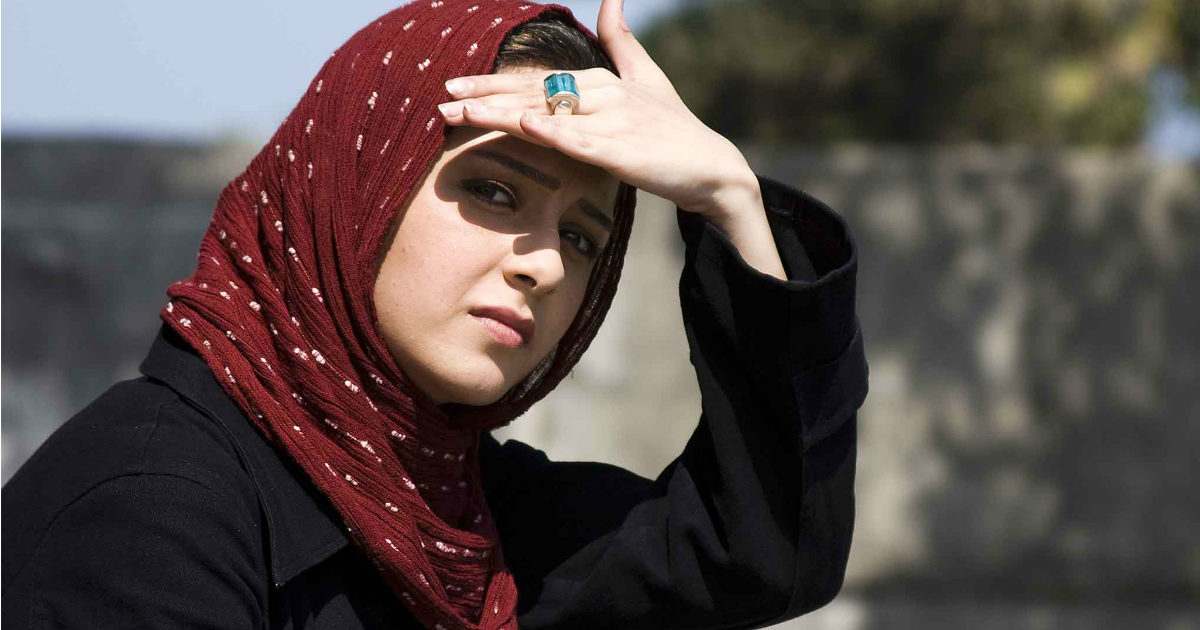 When one reads that it has taken a film over six years to hit theaters here in the states, the feeling of uneasiness is hard to fight. More often than not, a film taking that long to hop from the festival circuit to US theaters means it languished about waiting for a distributor, which is rarely a good thing. However, there are always exceptions to every rule, and Asghar Farhadi's About Elly is that exact exception.
Originally debuting on the festival circuit in 2009, where it won awards at festivals like Berlin and Tribeca, Farhadi's film has finally arrived in theaters this April, and while that lengthy break in between may leave you wondering about why exactly that gestation period existed, rest knowing that it's yet another masterful piece of work from one of today's greatest filmmakers.
Often described as Farhadi's L'Avventura, About Elly tells the story of a group of friends in Iran who take to a Caspian Sea vacation villa for what they hope to be a fun-filled holiday weekend. The titular woman is invited to tag along by a friend, with the hopes that she will hit it off with one of the groups available members. However, while the men of the group are playing a game of volleyball, one of the children get too close to the water and nearly drown, sending the mood of the vacation spiraling down into a mess of accusations, lies and anger. Catalyzing this sense of distrust is the sudden disappearance of Elly, directly following the saving of the young child's life. But this film isn't about this disappearance so much as it is about the lies that allowed it to occur, and attempt to mask it going forward, with the hopes of saving as much skin as possible.
Structurally, this is a much more simplistic and bare-bones narrative than someone like Farhadi has become known for. Rooted in the same upper middle class malaise that the auteur builds his pictures out of, this film is much more sparse, both narratively and aesthetically, and instead builds an atmosphere that allows the viewer to take this simplistic narrative and lush script, and chew on the themes at its core. The type of Iran that Farhadi looks deep within isn't one we see often. Upper middle class, learned and decidedly rejecting the strict rigid notions of religion while sticking firmly in many of the patriarchal traditions of Iran, this allows for the film to look into the face of a concept like deceit and betrayal and give us a singular viewpoint. Haunting and deeply troubling, About Elly is a thriller at its core, that is elevated by the fact that the film's first act has you thinking it's going to be his attempt at a vacation comedy, only to see it spun on its head and turned into something far darker, far more moving, and far less easy to shake.
Aesthetically, the film may be Farhadi's most interesting picture. Muted and very much a film built out of Iranian cinematic tradition, the film owes a great deal to a film like Jafar Panahi's Crimson Gold, that while not being quite as sparse or static as that masterpiece, its use of blue-tinted photography thrust upon the picture this unshakable sense of dread and uneasiness. This all makes sense as Hossein Jafarian was the director of photography for both pictures, and they feel like distant cousins in Iran's attempt at toying around with genre cinema.  Both pictures are ostensibly genre pieces, one being a strict crime film while Farhadi's gem is an Antonioni-esque mystery, and yet carry with them straightforward narratives that are both simplistic and yet deeply rich, while being told in a bare bones aesthetic that is very much a classic style in Iranian cinema. This is as good a starting point for anyone's journey into the world of Iranian film.
The performances here are also deeply rich. Ostensbily an ensemble piece, the performances are universally fantastic, led by names like Golshifteh Farahani as the closest thing the film has to a lead, Sepideh. As with many of the characters here, we learn more and more about her as the film progresses, and while it's a film built on lies making anything said here hard to take at face value, she comes off as a dependable, always-there type of person. Shahab Hosseini (a Farhadi regular) stars here as Ahmad, Elly's potential beau, and the titular character is played by Taraneh Alidoosti in a fantastic turn. Rounding out the cast are Merila Zare'i, Mani Haghighi and Peyman Mooadi, all turning in some truly fantastic performances.
Overall, while the film may be relatively hard to find (Cinema Guild is thankfully putting this out, which means it will at least be getting a widely available home video release for those unable to catch it in theaters), it is one that cannot be missed. Haunting and genuinely thrilling for much of its two hour runtime, Farhadi's 2009-made film is a timeless meditation on the power of lies and proof that Iranian film may very well be the most intellectually intriguing in all of world cinema.
---
---