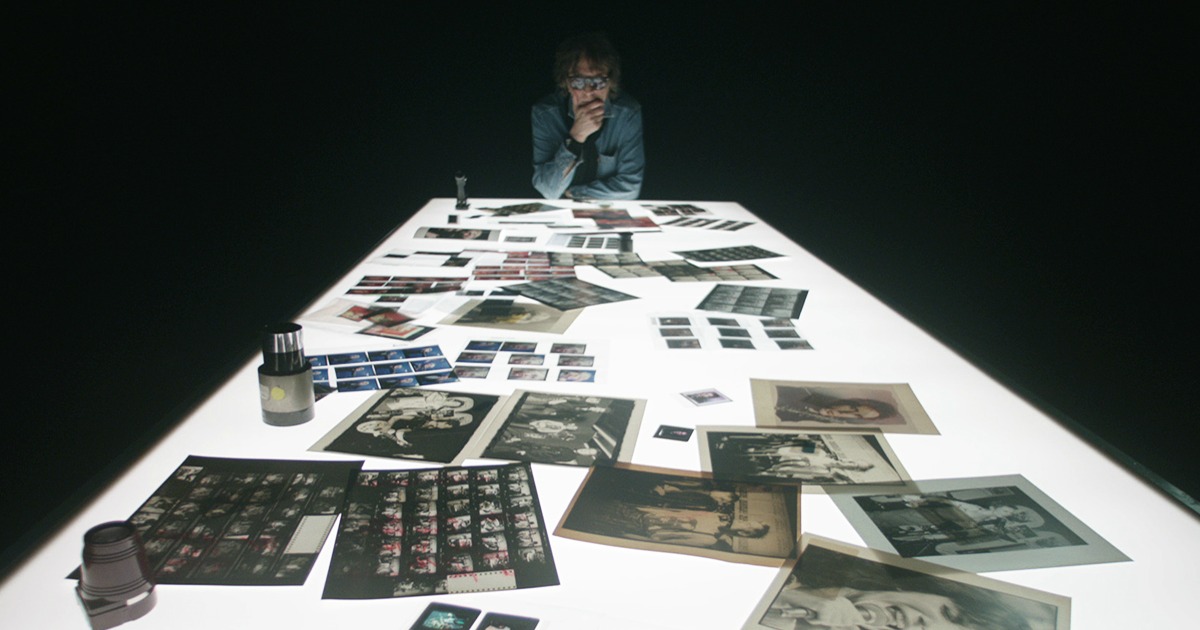 What makes a truly remarkable non-fiction motion picture? Is it a captivating central figure? Is it the density with which the filmmaker delves into the picture's biographical or sociological center? Or is it simply the filmmaker's ability to make an engaging film aesthetically?
That's the root question when discussing the latest film from director Barnaby Clay, entitled Shot! The Psycho-Spiritual Mantra of Rock.
The Rock in the film's title isn't so much rock and roll music, although that's clearly a major player within the film. Instead Clay's picture shines a light on an unsung icon with quite an interesting cross-sectional view of music history. A career spanning pre-glam psychedelica all the way into the new millennium, photographer Mick Rock has lensed artists like David Bowie and Queen, all while evolving into a poet of sorts. If you want a true look at the history of popular rock music, look no further than the man who shot everything from Lou Reed to David Bowie's Ziggy Stardust.
---
---
From his days at Cambridge to becoming friends with people like Bowie and Pink Floyd founder Syd Barett, Shot! is a propulsive, inconsistent document of not only one man's life and work, but the history of popular rock music in all of its transitions. A man himself who connects more with things like Beat Poets and glam theatrics than the gutter punk stylings of the punk scene, Rock is a charismatic figure and one whose heady philosophizing helps elevate an otherwise narratively broad picture. At its very best, the film blends a gorgeously shot interview with Rock (more on the aesthetics in a moment) with a series of home videos and interviews from Rock's archive with people like Iggy Pop and Debbie Harry to make a truly kinetic non-fiction picture.
It's also absolutely beautiful. Shot with stunning crisp photography, the energy here is palpable and its archival material will have every music fan in the palm of its hands. The pace is superlative, and even in the face of an absolutely silly framing device (a dream-like sequence of Rock in his final moments), Clay's handle of pace is quite assured. However, it's at the detriment of the depth with which we learn about any of the central topics. An incredibly broad work, the film clocks in at just a pinch over 90 minutes, and for a film spanning 50-plus years of rock history, the viewer gets very little in the way of real insight culturally. Rock is an interesting man, with interesting insights both grandiose and petty (there's a funny bit about his disinterest in Punk music because it's "ugly").  The viewer gets quite a great deal of insight into the man and his craft, with very little into the worlds that he would float in and out of.
Still working today, the film concludes with Rock working with Father John Misty, and for those looking for a dense meditation on rock history, you'll be left craving so very much more. However, for those who value a charismatic central figure or truly arch craftsmanship, Shot! is a documentary that will likely rank high come the year's end. It's just too bad it's not as intellectually dense as it is aesthetically attractive.