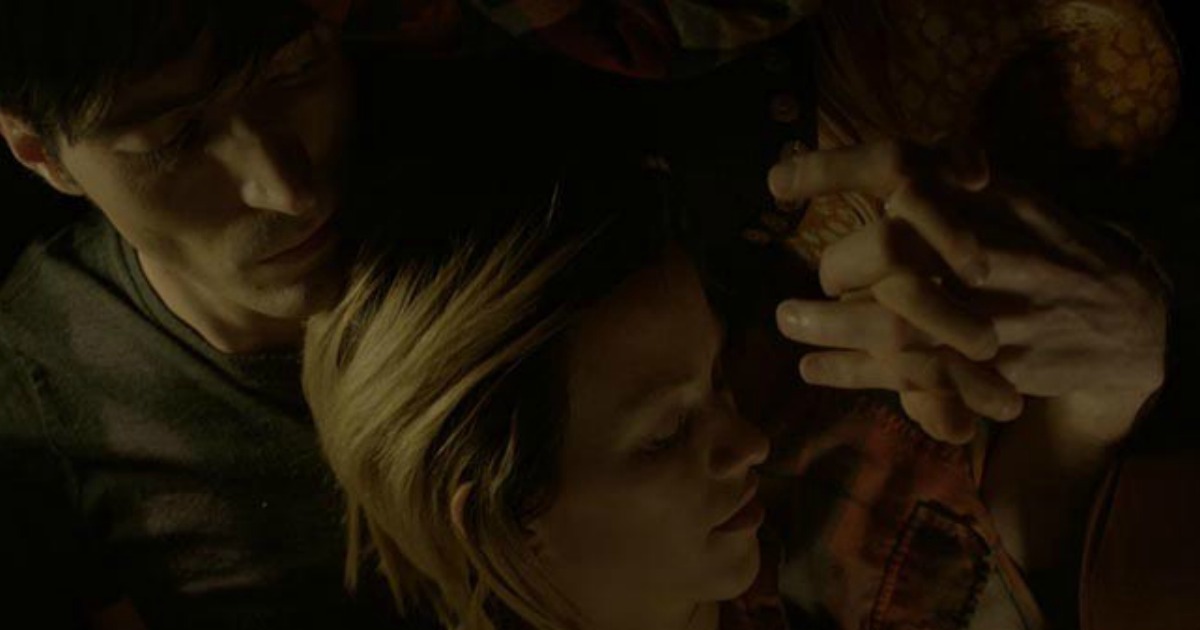 There are few faces as recognizable, yet even fewer names that are less well known, than young "that guy" David Dastmalchian. Best known for roles in films like The Dark Knight and Prisoners, Dastmalchian has now not only taken a lead role in the new indie drama Animals, but as the film's writer, is using this film (and the personal experience he is drawing inspiration from) to prove he's something far more than just a decidedly distinctive face.
Dastmalchian co-stars here opposite Kim Shaw, a young couple in Chicago in the throes of love. However, something else has them gripped and it's their mutual battle with addiction. Living outside the gates of the Windy City's Lincoln Park Zoo, the pair spend their time stealing or trying to score. Starting off as a relatively standard tale of addiction and mutual self destruction, when one of the two has their life forever changed, the couple faces things even far greater than the end of their relationship.
While debut director Collin Schiffli is great here, this is admittedly a performance piece, and a great one at that. Dastmalchian and Shaw are absolutely superb here. The characters they are playing aren't rare ones in the world of indie American filmmaking, but what elevates their characters is the sense of raw vitality and real truth that comes through these performances. Shaw is particularly of note here, as even at the film's darkest moments, there is a glimmer of life and energy behind her eyes, which paired with the genuine sense of love coming from their sequences together, makes this a deeply sad look at addiction. Dastmalchian, as co-writer, has a great understanding of the emotional undertones here, and helps turn what could simply be a typical "misery porn" indie into a breathtaking bit of human, and humane, drama.
---
---
Craft-wise, the film is also quite superb. A semi-autobiographical picture for the film's leading man, there is a heart and humanity to each shot that one could imagine director Collin Schiffli having some real connection to the material as well. With a third act that will surprise even the most open minded viewer, this is a complex and emotionally driven drama that has a brazenly intimate aesthetic. Never judging the characters on screen, Schiffli's frame is occasionally claustrophobic (particularly the sequences of drug use), but the stark photography, with daytime blue hues paired opposite street light orange-tinted nighttime sequences, will be what leaves many viewers utterly breathless. Larkin Donley's photography helps amplify the film's overall sense of icy melancholy and the brief glimpses of the couple truly in love and with smiles adorning their faces play as as much of a high for us as the next score will be for our leads.
Driven on a sonic level by a beautiful soundtrack from Ian Hultquist, formerly of the indie band Passion Pit, and songs from bands like Pyyramids and The Life And Times, the film may sound like a typical indie drama of two people both stuck in the grips of addiction. However, few films have looked at addiction with as much purity of vision, with as much pure humanity as this fantastic new drama. An assured debut from a first time filmmaker, this is a festival darling that is more than fitting of its praise.
---