Very rare is it to watch as a film starts its theatrical run, only to have a sequel arrive in those same theaters just the following week. Even more rare? These two films to not only be outside the realm of the Hollywood franchise universe, but for these films to be in a foreign language.
But that is exactly the case this weekend as Daniel Auteuil's second film in his trilogy based on the great romance trilogy from playwright Marcel Pagnol, a film entitled Fanny. Last we saw these characters, one half of the central romantic duo here, Marius, had left his home, father and potential wife/fiance, for his dream life aboard a ship bound for a five year journey at sea. With his father, Cesar, and the aforementioned woman in his life, the glowing Fanny, left to pick up the pieces, their lives change as we discover Fanny to be with child, and in dire straits. However, not all is lost as a local shop owner who has had his eye on her throughout the duration of this story up to this point (despite being a great deal older than she) decides that no baggage is too much for their relationship to carry, marrying the young beauty despite holding another man's child. What follows is a tale of love and loss, and a meditation on what truly makes a father.
---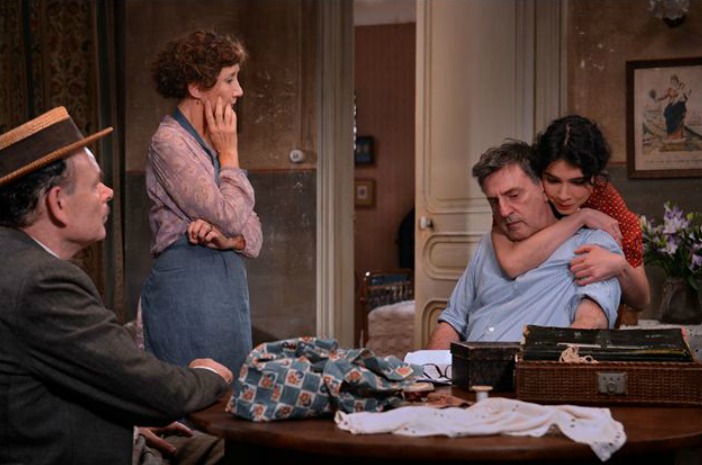 ---
Where the previous film, Marius, looked ostensibly at the beginning of our central relationship, this film is a slightly smaller, more intimate affair. Far more a character piece than the melodrama that was spawned with the first film, there are still tinges of that laced throughout this picture (particularly in the cartoonishly hammy final act), the film's greatest aspect here are the three performances that it leans on.
While Raphael Personnaz starred as Marius in the first film, he's only seen in a brief turn in the final act here, so instead the trio that this second feature in Auteuil's new trilogy is Victoire Belezy (Fanny), Jean-Pierre Darroussin (Panisse) and Auteuil himself as Marius' father, Cesar. Belezy is gorgeous and brings to life a character so deeply troubled and full of shame and longing that it's a truly heartbreaking bit of acting. Her eyes are a perfect vessel for this type of melodrama, and it must be said that she's truly fantastic. Darroussin as Panisse is an interesting character and an even greater bit of acting, as his existence brings to life much of the film's thematic resonance. Ostensibly a film about what makes a father, Panisse doesn't give an ounce of himself to the child physically, but everything emotionally, whereas Marius gives the exact opposite. It's an intriguing theme and idea that is mined in a way that may be a tad melodramatic, but it is done with such heart and conviction that it comes off as kinetic and vital.
---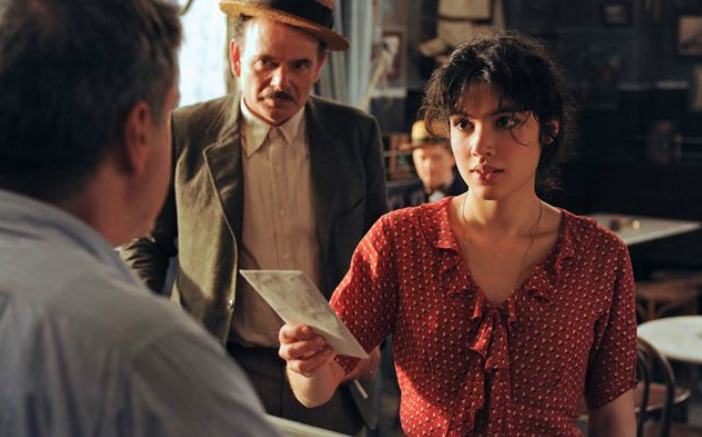 ---
However, it's Auteuil's show. The film's heart and soul, one sees in this performance the real connection that Auteuil has to the work of Pagnol. Every word spoken by Auteuil is as real and believable as one could ever imagine, and with the film being nothing more than the second chapter to a story we don't see the start or finish of here, it's his story that we as a viewer connect to the most. It's a really fantastic performance, and one so beautifully charming and emotionally present that it comes off almost esoteric when taken among the rest of the histrionic turns here.
Overall, the film continues the warm and lush aesthetic Auteuil set in the first film, this time turning down the romance and turning up the drama. A moving look at the definition of fatherhood, anyone with a child will find this film to be oddly moving, and in a world where divorce is increasing and more people are becoming parents to children they share no blood with, it is always important to know that it isn't what DNA you do or don't give to your child, it's that you give every drop of your heart and soul to being present in their lives. That's what makes a father. It's not a new concept, and the film is quite trite in a handful of ways, but it's an idea that is moving painted throughout this feature, making it well worth one's time and money.
---