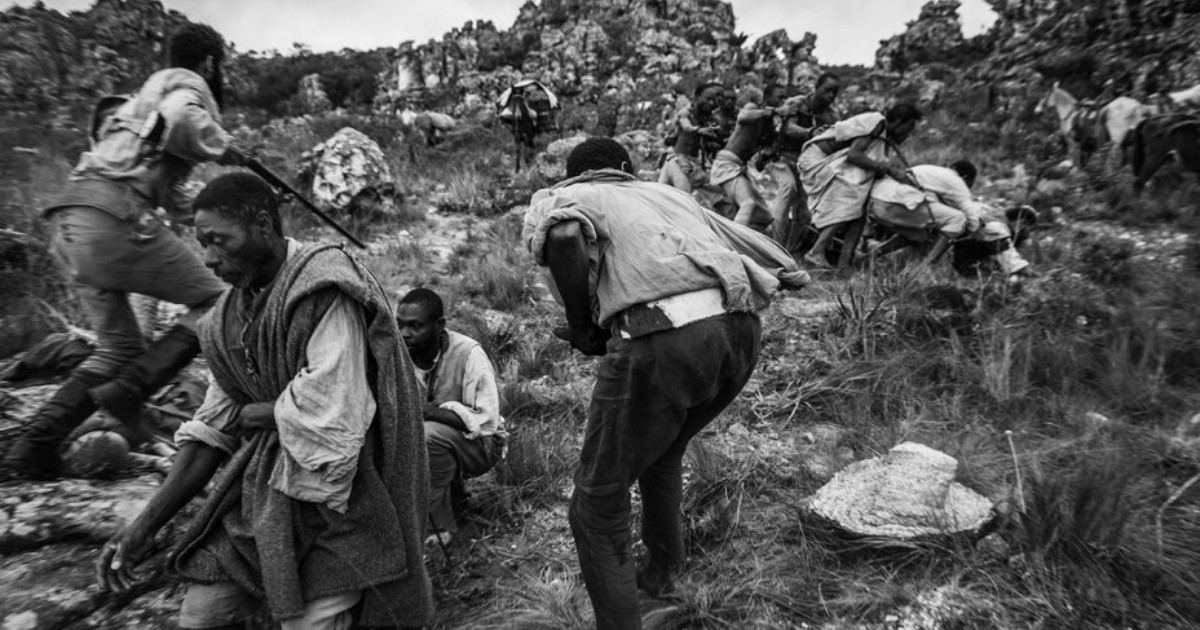 One of 2018's most anticipated films is director Lucrecia Martel's return to the big screen, Zama. A brilliant film about a myriad of things from class to colonialism, Martel's picture is one of great cinematic experimentation, a period piece of expert craftsmanship and deep thematic resonance. And many of these same things can be said for a film very much in conversation (albeit coincidental) with it and Martel's work broadly, Daniela Thomas' Vazante.
After years of working in shorts and alongside director Walter Salles, Thomas marks her feature directorial debut with this breathtaking piece of filmmaking, a widescreen period piece shot in contrast-heavy black and white and with some top tier performances at her disposal. Vazante tells the story of Antonio, a trader in 1820's Brazil who returns home to discover that his wife lost her life while giving birth. This sends Antonio's life into a spiral, leading him to marry his wife's young niece Beatriz and subject her to physical and emotional abuse far greater than anyone could expect to cope with. A deeply unsettling meditation on everything from feminism to race, Thomas' film is a textured and captivating debut, one that shows her to be a talent to be reckoned with.
The film stars Adriano Carvalho and Luana Nastas as Antonio and Beatriz respectively, and they're revelations here. Carvalho's slow descent into madness is exhilarating and disturbing all in one, concluding in a final moment that's unshakable. Luana Nastas, however, is the real star of the film. Despite being the subject of Antonio's horrible abuse, Beatriz falls under the spell of Virgilio (played wonderfully by fellow newcomer Vinicius Dos Anjos), a son of a slave at the plantation. Their chemistry is contrasted starkly by the distance and real violence seen in the relationship had between Antonio and Beatriz, and its adds great humanity to what is an otherwise genuinely harrowing motion picture.
However, it wouldn't be quite as harrowing if it weren't for Thomas' adept filmmaking. From the film's very first frames, the viewer is privy to a world that is one of subjugation, made manifest by the stark and truly stunning widescreen black and white photography. The film itself is told primarily told through static shots that are as expertly composed as they are harrowing and claustrophobic. Inti Briones' cinematography is front and center, and sans a musical score the sound editing and production design bring a tactile nature to a film that looks almost impressionistic. It's a lyrically shot picture, one that fully embraces its epic trappings and turns this haunting period drama into a prescient tale of a woman caught in a world of subjugation and violence.
Part of The Museum Of The Moving Image's First Look Film Festival, Vazante hits theaters January 12 in both New York and Los Angeles, and is a revelatory discovery for anyone interested in world cinema. With beautiful photography and captivating performances, it will hopefully find an audience as despite being a period piece, it's a tale as timely as ever.