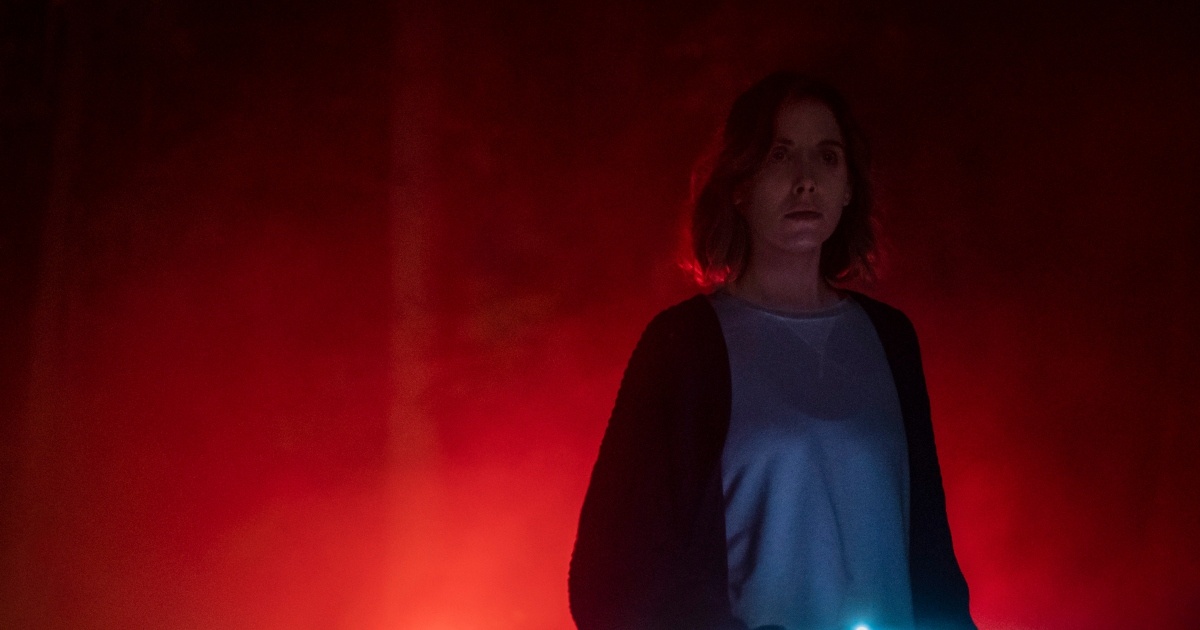 "First Features" come in many shapes and sizes. Some filmmakers begin their careers on the smaller side of things, opting to make personal pictures on shoestring budgets that play to a specific niche of film aficionado. Then there are the rare filmmakers that get to handle the reigns of a larger budget with bigger stars and a massive marketing push.
However, the actor-turned-director is an entirely different beast. Enter Dave Franco and The Rental, the first film from the relatively beloved younger brother of controversial thespian James Franco, who has jumped behind the camera for one of the year's more engrossing (if admittedly infuriatingly thin) horror films.

The Rental introduces viewers to two couples, who after a series of busy weeks at work and at home, decide to link up and head off to a quiet and beautiful rental home for a weekend away from the hustle and bustle of everyday life. There's Charlie (Dan Stevens) who is more or less the leader of the small crew, a tech mogul who hopes to reconnect with his partner Michelle (Allison Brie). They're joined by Charlie's younger brother (Jeremy Allen White) and his girlfriend Mina (Sheila Vand) who is also, it must be mentioned, the creative partner to Charlie which is, as the film portrays, an entirely different web of issues bound to be brought up at this weekend vacation.
Directed with impressive conviction, The Rental proves to be an intriguing debut for Franco who co-wrote the film with indie titan Joe Swanberg. His direction is assured despite its relatively classic style, pairing gorgeously crisp photography with a series of set pieces that get increasingly grizzly, but not in the manner one would expect. The beauty of Franco's direction isn't from his reliance on your typical slasher tropes. As the film progresses, the couples begin pairing off in different forms, with the script ramping up the tension through these quiet interactions. As things progressively unravel, the existential dread that they began the trip ruminating on (particularly after meeting the menacing booker for the property) does get elevated and ultimately explodes into violence, but for much of the film the seeds Franco and Swanberg plant about someone peeping on the group play second fiddle to a brewing act of romantic violence that feels somehow even more troubling.
Sheila Vand is the real star of the film, giving a superb performance as Mina, in a role that in weaker hands could have simply been dismissed and easy to root against. However, her performance is textured and nuanced, a flesh and blood character in a film that's more interested in riffing on a genre than formulating anything of real thematic substance. Sure there are some brief ideas here about the gig economy and some modern anxieties, but what the film's real goal appears to be is to reinvent the slasher film for the AirBNB generation, and as many folks will play on, "try to do for home rentals what Jaws did for swimming."
Stevens is fine here, playing a stock character with stock attributes and doing little to elevate it, with the same going for Jeremy Allen White whose Josh is a self-loathing "loser" and little else is known about him. We learn small things about these characters, with depth not being the film's strongest attribute. What little we do learn feels strangely manipulative and unimportant, particularly relating to Stevens' Charlie.
Everything about the film feels relatively cookie-cutter on a form and structure level, yet what makes The Rental worth a stream is in economy therein. This is a lean and mean slasher film, an engaging deconstruction of a time-worn genre that's been rebuilt for an aspect of everyday life that rightly deserves a good skewering.