For many, like the jazz music he became an influential a voice on, the name Nat Hentoff doesn't mean much, or even actually register as a living, breathing human being. However, for those who know not only about his work within the world of jazz criticism, but his time as a bewilderingly important proponent of civil liberties for all human beings, he's more than an important journalist or cultural critic. He's a cultural touchstone. And now he's the subject of a documentary as entrancing structurally as its central figure.
Entitled The Pleasures Of Being Out Of Step, the film's subtitle reads Notes On The Life Of Nat Hentoff, and one would be remiss not to mention that lengthy secondary title, as its the most descriptive way to dig into this rather intriguing documentary.
---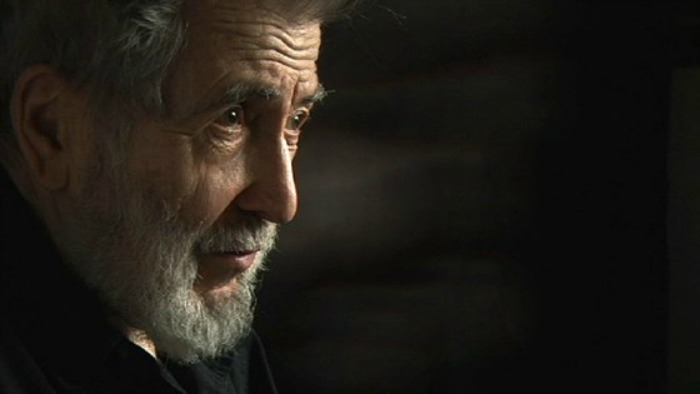 ---
Opting for a structure all its own, director David L. Lewis decides to jettison the normal linear structure that would fit this type of talking head biographical documentary, instead playing loose with chronology, using topics and ideas as the main thrust behind much of the film's dramatic force. Arguably best known for his work  as a contributor to The Village Voice and one of the foremost authorities on jazz music, the film has the ability to jump from his early days as a writer to his growth into a voice on First Amendment issues and back again without seemingly a batting of an eye. A tour-de-force editing job that allows each segment of this man's life to really breathe, each block of this man's life feels like it was lived by an entirely different man, and that only is heightened here with how familiar we become with the central figure through a series of extremely candid sit down interviews.
The main thrust of the film is told from interviews with Hentoff, all of which are insightful and oddly touching, but the film's real bread and butter comes in its ability to blend these interview segments with talking head interviews, archival footage ranging from jazz performances to civil rights marches, and narration from Andre Braugher. The archival footage is particularly of note here, as we see just how influential across all of popular culture this man was, not just in the world of jazz. One moment we see him talking about a comedian like Lenny Bruce, the next we see him in heated debate with William F. Buckley. It's this type of worldliness that has led Hentoff to lead one of the most influential and beloved journalism careers around. Leading up to ostensibly the point following his firing from The Village Voice, the film isn't much in the way of aesthetically ground breaking, but what it lacks in visual flare it more than makes up for in genuine dramatic heft and sociological intrigue.
---
---
Overall, for a man who has lived a life worthy of a Ken Burns mega-series, to cram in over 80 years of a life as fully lived as Nat Hentoff's into under 90 minutes, this is about as breathless a work as one could ever hope for. A beautifully intimate, structurally entrancing look at a man who is as important to jazz criticism as he is to the discussion of First Amendment rights in this country, this is a must see documentary for anyone interested in the importance one person, one voice, can have on a culture. You may not always agree with what this self described "lower-case L Libertarian" has to say (Lord only knows there's a segment here that had this writer angrily scribbling down expletives I wish I could levy at his head), but you will never stop being engrossed by the passion and the pure vitality behind each word that comes out of this man's writing and speaking.
---
Here's an hour long discussion moderated by Out Of Step editor Sam Pollard. It's engaging and bewilderingly informative.