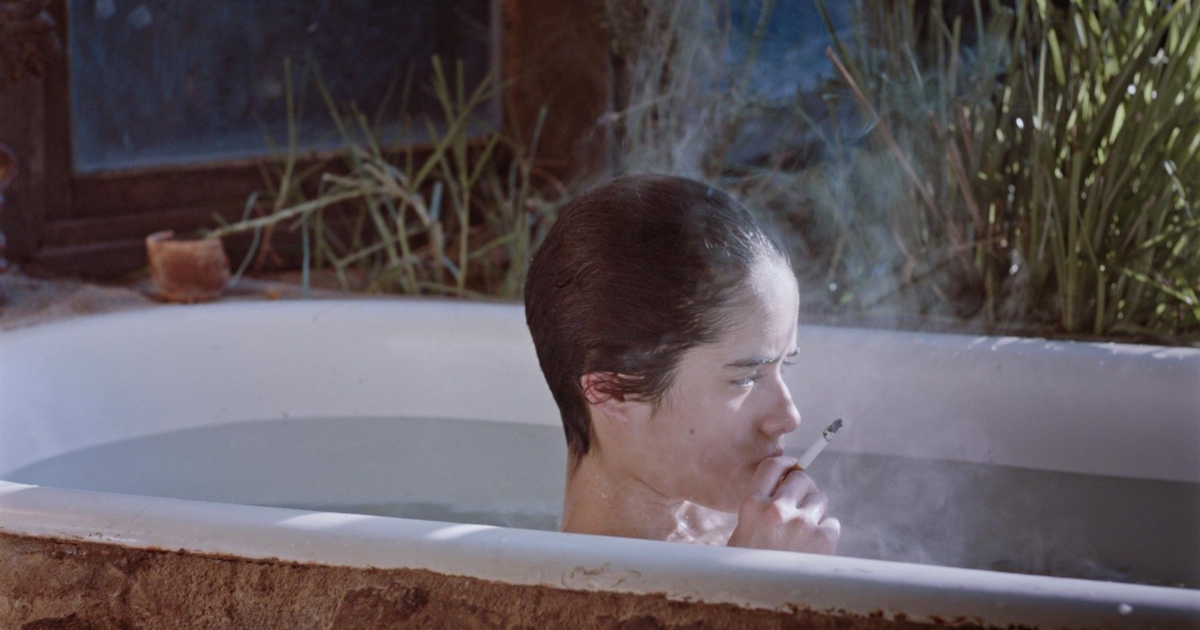 With the increasing importance of film festivals around the world, few festivals are becoming as alluring as the annual Locarno Film Festival. A hotbed for the latest and greatest in fiction, nonfiction and hybrid cinema attempting to push any and all boundaries, the festival has given prizes out to directors ranging from John Ford and Rene Clair to Wang Bing and Claire Denis. Last year, with the festival's top prize going to Siew Hua Yeo's incomparable A Land Imagined, the festival's directing prize went to a director Dominga Sotomayor for her equally special Too Late To Die Young. And while her film may have not ended up on Netflix like the top prize winner, it is finally arriving in theaters and is one of 2019's great discoveries.

Too Late To Die Young stars trans actor Demian Hernandez (whose transition took place following the film's production) as Sofia, a young woman in 1990's Chile, a nation on the brink of political evolution. Feeling very much in conversation with a film like last year's Summer 1993 or the works of Olivier Assayas, Too Late is an evocative, warm coming of age tale that introduces us to Sofia as she begins to face head on the world of adulthood that is awaiting her. Set in a mountain commune full of artists and free spirits, the changing political landscape, paired with an evolving sexuality, makes for a brief but powerful glimpse into growing up in a world of seismic changes.
The Assayas comparison feels oddly fitting here, particularly in the way Sotomayor places the increasing freedom of coming to the cusp of adulthood with the existential crisis that follows. Sofia is a captivating character brought to vivid life by Hernandez, who is one of the great acting revelations yet this year. His performance as Sofia is a tough one to crack given the character's ambivalence towards the life she has been leading, but there's a longing to escape into a world made manifest by the arrival of the smokeshow that is Ignacio (Matias Oviedo) that feels both real and incredibly nuanced. Yet this romance and the one shared between Sofia and a fellow member of the hippie commune named Lucas (Antar Machado) doesn't take center stage truly. Instead, viewers become privy to an elliptical tone poem that's far more experiential than anything resembling a true coming of age romance film. It's a film of gestures and glances, textures and tones, a film that's as tactile as it is awe-inspiringly beautiful.
Inti Briones may be the film's biggest star, honestly, shooting the film within an inch of its verdant life. Previously working with directors like Raul Ruiz, Cristian Jimenez and Julia Loktev, Briones' photography is jaw-dropping in both its sheer beauty and also keen eye towards the almost nostalgic nature of this time in one's life. There's a dream-like quality not so much to the relatively static camera work but the eye-popping cinematography, a color palette that plays both to the film's emotional intimacy and also it's almost otherworldly structure. It's a film that plays like a dream remembered, floating in and out of lives and conversations, having both a warmth and, come the final act, a shattering sense of reality that leaves the viewer utterly shellshocked. Anyone familiar with a film like The Loneliest Planet knows exactly the type of skill Briones has as a cinematographer, and his work here is no different. It's a powerful character study that's mature and warm, with great intimacy and boundless humanity.