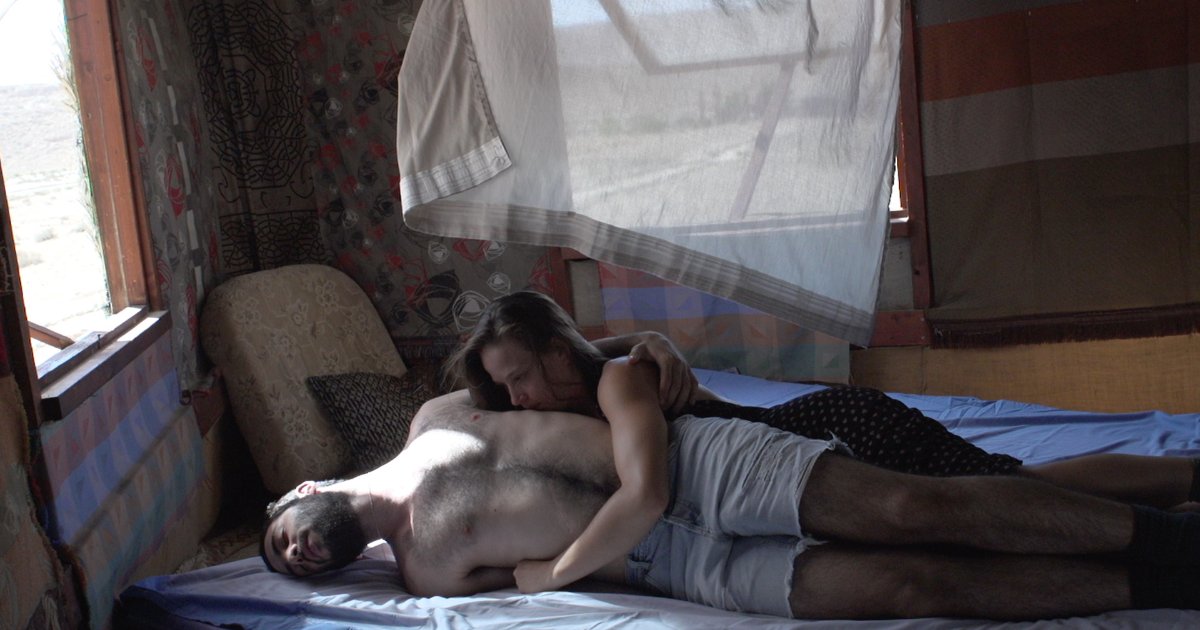 Artist biographies come a dime a dozen. Be it the historical documentary looking at the life and career of an iconic cultural figure or a "talking head" picture that sees that very figure speaking bluntly about the life they have led, the form may very but the central thesis is relatively the same. However, every so often a documentary comes along that either shatters the formal expectations set for this subgenre of documentary or is so entrancing narratively that the formal cliches can be overlooked. And then there are the films that do both.
That's the thin window where Bobbi Jene falls.
Director Elvira Lind introduces us to American dancer Bobbi Jene Smith, as she embarks on what ostensibly amounts to a complete change of life. A beloved member of the legendary Batsheva Dance Company, Bobbi Jene Smith uproots her life, leaving Tel Aviv, Israel to move back to the United States and embark upon a choreography career. Not just leaving her career behind, she also leaves mentor and one-time lover Ohad Naharin, who himself was the center of Lind's last film, Mr. Gaga. She's now found love in the arm's of Or Schraiber, a fellow dancer roughly a decade her junior, and a long distance relationship is only the beginning of her stressful transition.
Despite the film's narrow focus, there are great human truths at the core of this intimate and moving feature. Over the span of the film's roughly 90 minute runtime, Bobbi Jene evolves from a captivating portrait of an artist in transition into an equally entrancing look at that the struggle for independence felt by artists across the world, especially female performers. Smith's oeuvre is one of sexual intimacy, with her work focusing explicitly on the female form and the experience of the female body within the world it encompasses. Unfraid to bare her soul metaphorically and her body physically, Smith's performances, of which we see a handful interspersed throughout the film, are profoundly intimate and emotionally devastating.
Bobbi Jene is at its best when it embraces this startling intimacy. The film is gorgeously shot, and the access given to director Lind makes for a film that feels almost claustrophobic. Smith and her beau's ease in front of the camera doesn't seem performative in ways that lesser documentaries suffer from, instead they seem to embrace the freedom the camera offers them. Freedom is a central theme here, be it in the form of Smith's uneasy liberation from her long time career or the fresh look on life brought to her by a change in location, and that itself extends to the direction and specifically the use of the frame. While many sequences are shot in close up, there's an energy to each shot that at once hints at Smith's isolation in a new career and locale, yet also the freedom this dramatic life change brings with it.
A pinch under 100 minutes, Bobbi Jene is a pinch too long, yet director Elvira Lind crafts an intimate and quietly captivating fly-on-the-wall documentary that is at once a moving character study and also an enticing look at the female experience.