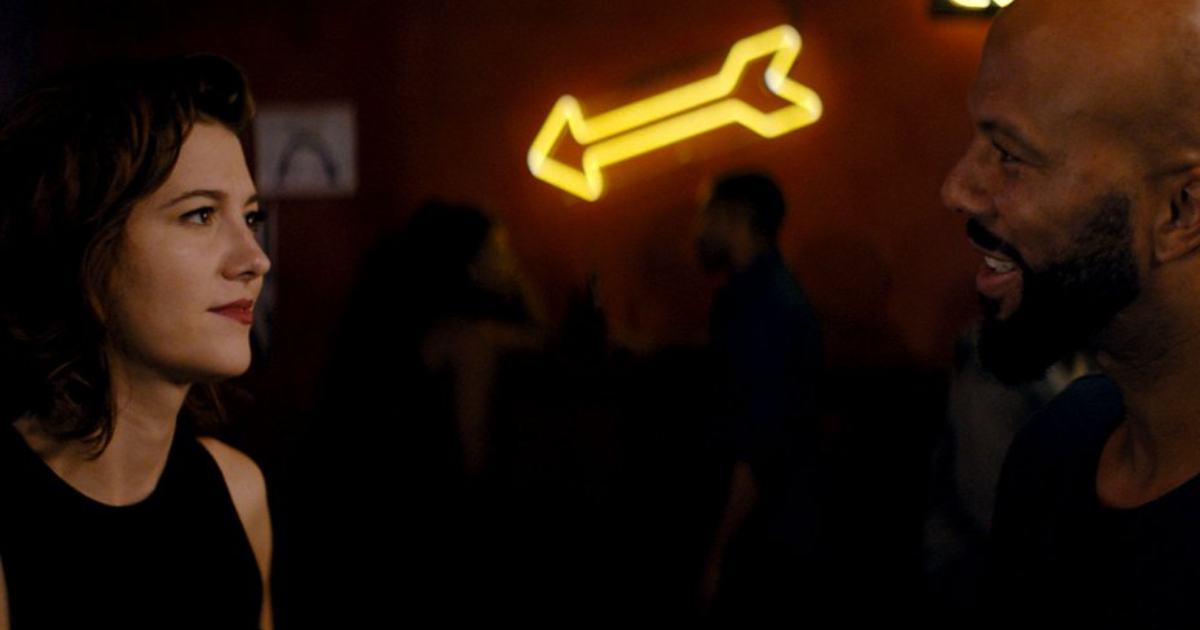 There are few things in this world more insufferable than films that attempt to portray, to whatever extent, the world of stand up comedy. For whatever reason, films focusing on the lives of stand up or other types of comedic performers are never quite as either funny as they think they are or emotionally resonant as they hope to be.
And for the first ten minutes or so of writer/director Eva Vives' All About Nina that trend didn't seem to be proving false.

Nina introduces viewers to Nina Geld (Mary Elizabeth Winstead), a stand up comic best known for her straightforward discussion of her life experience both seemingly mundane and profoundly troubling, who when not dodging the advances of every guy at whatever bar she's performing at that evening, is simply trying to make it in a world less than inviting to "female comics." What's even less welcoming to her is the bed she falls into, opposite the malicious and violent cop Joe, himself a married man with children. A world of booze and abuse that has forged Nina into the tough as nails woman she is today, viewers are thrust immediately into this woman's experience, one that's far too common in today's society.
However, it's done in a manner that so fully leaning into the heightened nature of everything around the lead that it veers out of the emotionally nuanced and insightful and plays like a paint-by-numbers melodrama. That's not to discount the physical and emotional violence seen on screen, that's harrowing and sets the tone for what results in what will doubtlessly become one of 2018's great underseen gems. However, it's not until we meet a sensitive older gent, Rafe (Common), that the film really sings. After moving to LA both for her job and to leave what is a perilous relationship, Nina meets the equally straightforward but quietly introspective bloke and they almost instantly connect.
But it's an odd connection, which is where much of the film's great emotion comes from. Almost at the drop of a hat, the pair can go from matching like peanut butter and jelly into something more resembling oil and orange juice, yet never once losing sight of the mutual connection they both have made. There's a deep emotional complexity to the scenes between these two characters, and with top-notch turns from both Winstead and Common, there's an honesty in each moment, even when the chemistry feels a bit off. Sometimes the film can bite off a bit more than it can chew (there's talk of Rafe being a person of color and a cop which feels a bit misplaced in this type of relationship drama but in keeping with the film's loose naturalism, as when it is mentioned it feels like a natural lashing out), but after the bumpy first act, this is a film about two people connecting, growing together and finding a kindred spirit in a world that's sole purpose is to bruise and break you.
To even really call what Winstead is doing "top-notch" is a bit of a slight. She gives a towering performance here, one that's both brazenly comedic and also unshakably tender and angry, a performance unlike any she's given before. From the series of impressions she does at an audition to the hurt she feels after every misstep, there's a modulation of tone here that's really special. Common is also quite good, but it's Winstead's show.
Vives also proves herself to be a very skilled filmmaker behind the camera. Confident and assured are the two words that first pop into one's mind when thinking about this film's craft work, feeling very much in lockstep with much of the modern American independent aesthetic. The photography is rich and full of texture, and Vives' camera never shies from the intimacy shared between the lead and her co-star. Fueled by close-ups that are both movingly intimate and occasionally claustrophobic, the film is a handsome piece of work from a filmmaker worthy of keeping an eye on going forward.