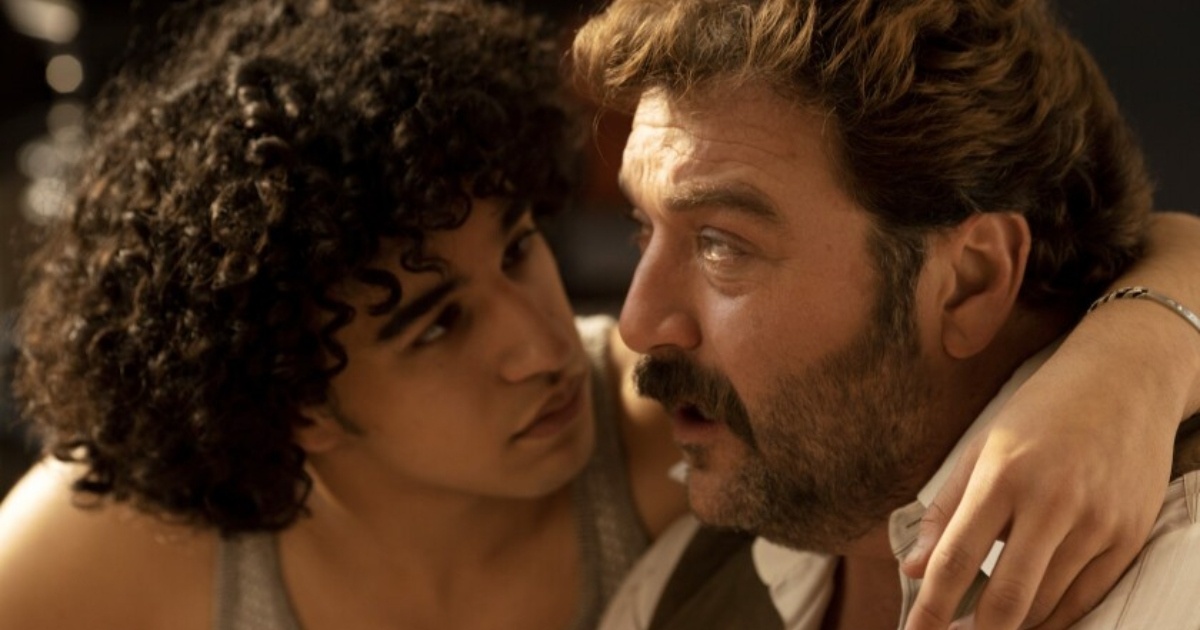 Few filmmakers were as prolific and as influential as the legendary supernova that was Rainer Werner Fassbinder. Despite a career that lasted less than two decades, Fassbinder would, before his death at the age of 37, direct over 40 feature films, two full TV shows, shorts and over 20 plays, with some of them being considered among the very best films ever made.
His films have become so influential, we're even starting to see filmmakers remake these legendary works.
September 2 sees the release of Peter von Kant, a re-imagining of sorts of Fassbinder's beloved masterpiece The Bitter Tears of Petra von Kant, this time with a gender-swapped lead and its own beloved, prolific auteur at the helm.
Peter von Kant comes from underrated French master Francois Ozon, himself having directed over 20 features over his roughly 25-year long career (one of which, Water Drops on Burning Rocks was also based on an unproduced Fassbinder play). Inarguably one of the director's more singular works, Peter von Kant introduces viewers to the titular film director who is both a spin on the original fashion designer lead of Fassbinder's film, as well as a seemingly autobiographical vessel for Ozon to reflect on his own work. The film stars Denis Menochet as the strangely charismatic Peter, a filmmaker living in early 1970s Cologne which an assistant unnamed Karl. When he is visited by a confidant, Sidonie (a radiant Isabelle Adjani), he's introduced to Amir (Khalil Gharbia) whom Sidonie had met on her way home from a trip to Australia.
And therein lies the film's central relationship. After encountering Amir, Peter's life is forever changed, with the filmmaker finding a new muse in this gorgeous, confident young man as well as a new companion. Upon their second meeting, which Ozon frames as a spontaneous casting session of sorts, the two connect on a profoundly intimate level, with Amir revealing with almost a performative level of poise and power, a story about his parents and a previous marriage. It's a startlingly intimate piece of filmmaking that propels the film forward.
There are some hat tips to the original film. With Petra Von Kant star Hannah Schygulla getting a supporting role here, there are even sonic nods to the original with the use of The Walker Brothers' In My Room used as the score to a deeply touching dance shared between Peter and Amir. However, this is very much a Francois Ozon film, through and through. Besides a seemingly hopeful conclusion for the eponymous filmmaker at the center of this narrative (Fassbinder's film is anything but that), the film carries with it a texture and an eroticism that's entirely Ozon. While this may not be as surreal as a Double Lover or as stylish as a Frantz, both things are still very much seen here.
The cinematography is rich and evocative, with Manuel Dacosse (The Strange Color Of Your Body's Tears embedding within the film a decidedly erotic energy, as he would in the aforementioned Double Lover. Texture is in high volume here, with Dacosse giving a lived-in feel to Peter's cramped living quarters, with hints towards the verdant surroundings just outside the windows adding a little levity to the otherwise insular story. Production design by Katia Wyszkop is also worthy of note, itself giving an insular but tactile energy to the picture. The interiors here are lush and elaborate, feeling at once both posh and also startlingly lonely. Even the consuming here, particularly for a character like Karl, Peter's assistant, feels right in keeping with the arch, but lived in aesthetic the film carries with it on the whole.
The real discovery here, however, is Gharbia's performance as Amir. Besides having a look that's both disorienting in its beauty and heartbreaking in its melancholy, Gharbia's performance is beautifully quiet, his chemistry with Peter making their ultimate separation genuinely gutting. Menochet's performance as Peter is a towering one, with his brutish charm seemingly influenced by the legendary German director who directed the film from which this is inspired. He and Gharbia are astounding in the scenes they share together, but Menochet comes alive when Gharbia's Amir is stripped from him following a call from Amir's wife. It's a petty, brutish explosion of childish anger but it leads to beautiful scenes like the one shared between Schygulla and Menochet, the former singing the latter a lullaby that stands as maybe the film's most emotionally potent sequence.
Finally in theaters after a lengthy festival run, Peter von Kant is an evocative rumination on a titanic work from a titanic filmmaker. Ozon's film doesn't shy away from its fascination with Fassbinder's original, but takes its own spin on its deconstruction of fame and celebrity and imbues it with a sincerity and intimacy all its own. A solid effort from one of French cinema's great unsung masters.