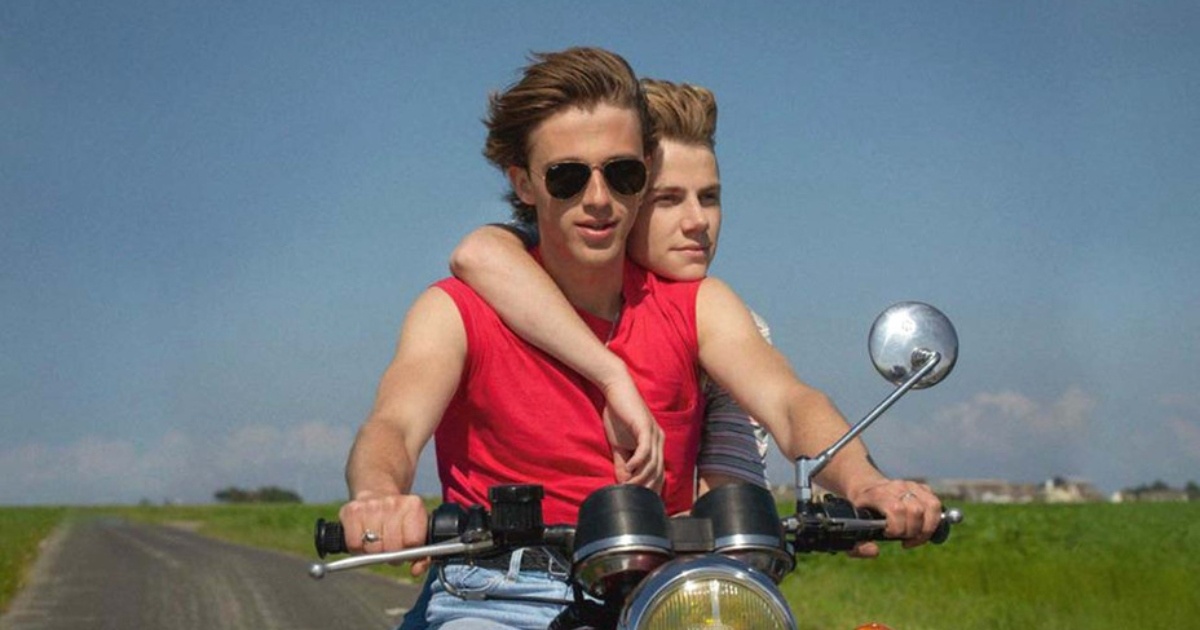 One of world cinema's most prolific filmmakers, director Francois Ozon has become a central figure in global film, particularly that of French cinema. The talented, singular filmmaker behind such knockouts as 8 Women and Swimming Pool, as well as underrated gems like Frantz and the low-key brilliant Double Lover, Ozon has evolved from a director of erotic curios into an essential voice in modern French film.
And continuing his nearly career-long run of "a film a year," Ozon has returned with another tale of love and lust. Entitled Summer of 85, Ozon's latest introduces viewers to Alexis (Felix Lefebvre), a gorgeous young man who we find almost instantly in dire straits. Sailing off the coast of Normandy, France, Alexis capsizes, and while fearing all may be lost, sets eyes upon the equally, almost incomprehensibly beautiful David (Benjamin Voisin), who is able to bring him back from the brink. Backed by an '80s-set soundtrack, this sun-soaked, nostalgic tale of romance blossoms from this near-disaster, with the two young men finding peace and passion in one another's touch.
However, not all appears to be perfect. Structured in an elliptical, time bending fashion, the film jumps from this blissed-out, romantic present to a much darker, bleak future, with Alexis being questioned following the death of David. Even opening with Alexis informing the viewer that this relationship ends with violence, the lusty, capital-R-Romantic tale of love and lust amidst chaos is undercut by this, turning the film into something pulpier, and more fitting of the erotic thrillers of Ozon's past.
Knowing that this type of genre picture is what Ozon cut his teeth on, it shouldn't come as a surprise that the balance between tone and mood here is expertly handled. Like any good erotic thriller, the emotion here is almost near-melodramatic, with each twist and turn playing out with a sense of sincerity and urgency that feels near theatrical. Drawn from Aidan Chambers' YA novel entitled Dance on My Grave, Summer of 85 has an arch quality to it that feels very much rooted in that genre/mode's stylings, driven as much by lust as it is the type of end-of-the-world urgency that feels of a very specific moment in a young person's life.
It also helps that Ozon is as accomplished a director stylistically as there is currently working in French cinema. Direction is vibrant and kinetic, with lush photography and a propulsive soundtrack. Ozon's camera is stylish yet intimate, pairing perfectly with the white hot energy of the film's narrative. It's a tragedy, after all, finding the director at his most theatrical and energetic, Ozon drawing most of his inspiration it seems from the sun soaked hedonism of a summer day. With a logline that feels like some strange Call Me By Your Name riff, Ozon makes the film singular and engrossing by leaning into the feverish nature of young love, playing the flirtations of puppy love with the brooding volatility of that puppy love gone wrong. It's truly a one of a kind film from a one of a kind director.