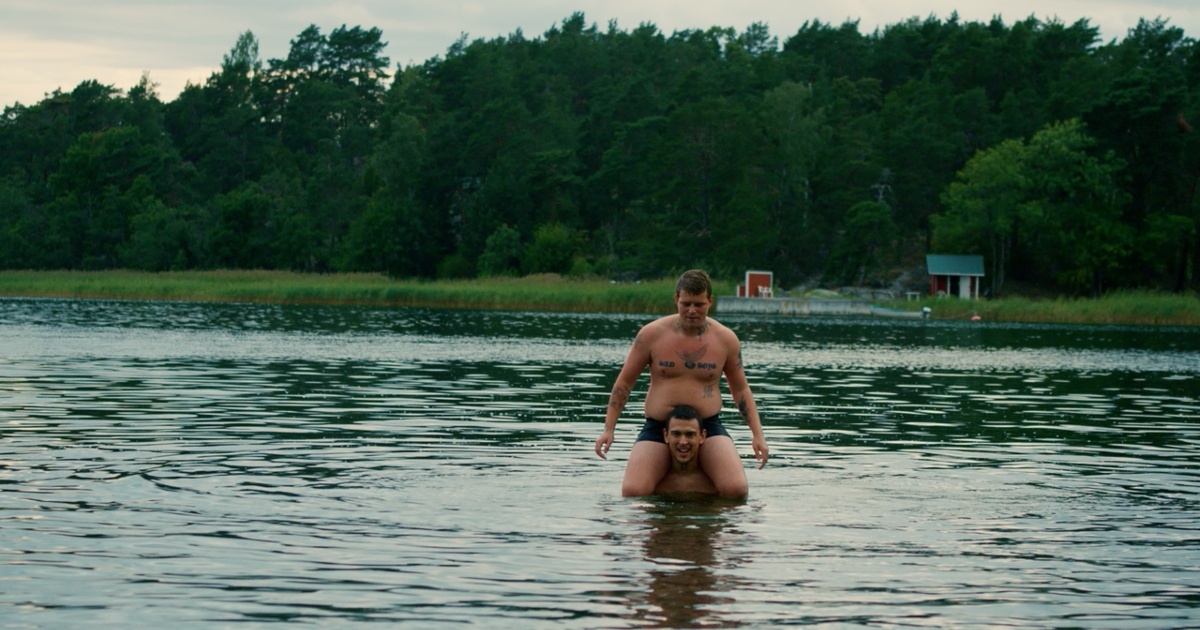 To a vast majority of cinephiles reading this review, the name Yung Lean may not mean all that much.
Seemingly coming out of nowhere, conjuring up a ravenous fandom from his bedroom in Stockholm, Sweden, Yung Lean (real name Jonatan Leandoer Hastad) reached global notoriety at the age of 15. A worldwide rap phenomenon that would find him in contact with talents like Travis Scott, Frank Ocean and most notably Justin Bieber, Lean along with his Sad Boys crew would become poster teens for a generation of over-medicated, profoundly sad young men and women the world over.
And yet, with every star's accent, there's a subsequent descent. Therein we find Yung Lean: In My Head. A new documentary from filmmaker Henrik Burman, In My Head chronicles the life and times of Yung Lean from his childhood in Stockholm to his rise to global rap taste maker, his fall from grace to his recent attempt at grabbing back hold of the zeitgeist.
A relatively simplistic story, In My Head is less a testament of one star's rise and fall though. At least for those who want to take something truly away from the picture. Burman's direction is rudimentary and relatively thin, taking the time-worn story and structuring it around a series of interviews and archival materials. The archival materials are worth noting, particularly of Lean's childhood, a childhood born of a generation where everything was caught on some sort of visual format. There's incredible access to him and his team, and the stories woven throughout are often quite harrowing and hint at what makes this film truly worth one's time.

In My Head may not be a formally inventive picture, but, along with something like American RapStar, stands as a potent document of a very specific moment in time and of a very specific generation of young men and women. Lean's music (which is woven throughout the film giving it a very strange, brooding energy) is that of simple lyrics, often hollow storytelling and even more cavernous production, riffing on decidedly American hip-hop cliches such as opulent consumerism and drug use. However, with all of this comes an atmosphere of deep sadness and melancholy, with thoughts on mental illness and self-harm not far from the minds of the characters within his music. This is intensely personal music done with a patina of pure, distilled consumerist artiface. It's a fascinating moment in music and Lean's standing as something of a grandfather of this Soundcloud/Mumble Rap movement makes this a strangely essential text for those curious about what those damn kids are listening to these days.
The film thrives when it connects these dots, particularly with moments like one near the film's conclusion, set to maybe Lean's most mature song, "Agony." It's a bracingly melancholic poem that's not entirely cohesive, kind of out of key and features the performer's voice seemingly one step away from tears, but is also a step forward for the artist who appears to be finally breaking through the smoke and haze and finding some sort of emotional clarity. This film may not make anyone a fan but for those curious or any who have an interest in modern music trajectory, this is nothing less than a must-see.