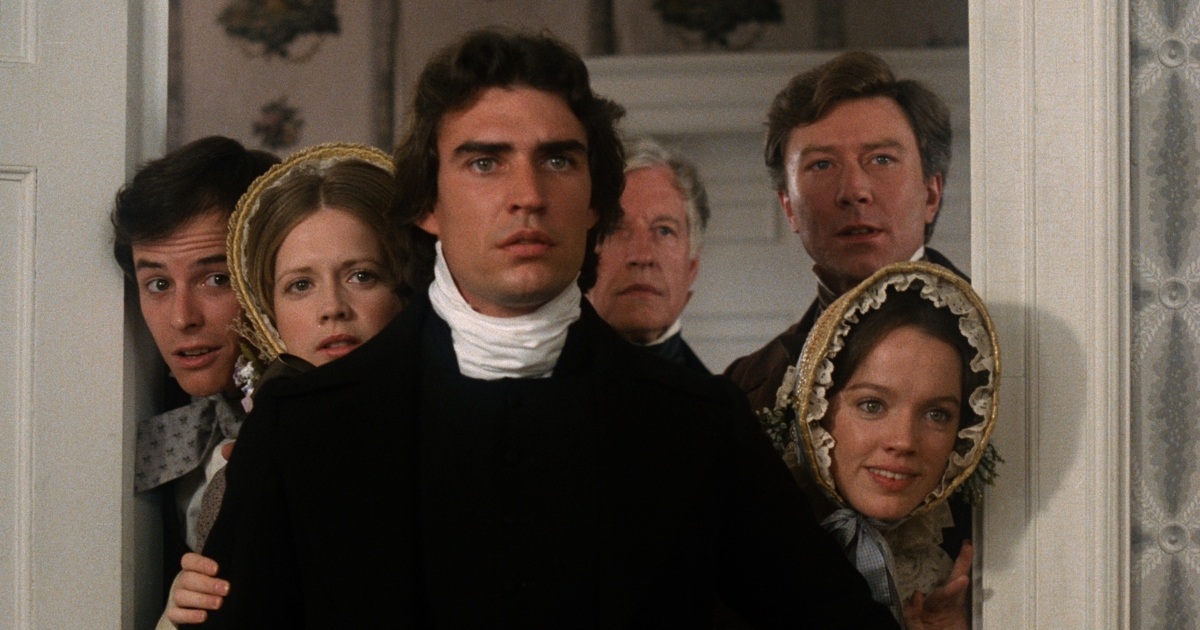 With wars being waged among the stars and anthropomorphized cats singing and dancing across theaters this weekend, one's local megaplex may or may not be overrun by children and adults alike, be it seeing one of the two blockbusters debuting December 20 or hitting up their final stops for holiday shopping.
So should one be opposed to facing these crowds, there is something to keep the keenest of eyes out for. Debuting a new restoration on December 20, Cohen Media Group are bringing back into theaters one of the more intriguing films from the legendary collective Merchant Ivory. Honoring its 40th Anniversary, The Europeans is being introduced back into theaters in what can simply be described as a glorious new restoration of James Ivory's quiet and subtle costume drama.
First debuting at The Quad Cinema opposite a retrospective of star Lee Remick's work, The Europeans is James Ivory's adaptation of the iconic Henry James novel, introducing the viewers to two upper class Europeans making a stop in America to spend time with their wealthy cousins, set against a 19th Century New England backdrop. The Wentworths as they are known, find their seemingly quiet lives completely undone by their cousins arrival, with Eugenia (Remick) and her brother Felix bringing about genuine crisis when their ways of life clash opposite the much more subdued and "stiff" manner of living in 1850's New England.
The first of three Henry James adaptations produced by the Merchant Ivory team, The Europeans is an entrancing entry not just in their collective collaboration but in the career of James Ivory himself. In keeping with his larger filmography, the film is lavish in every aspect of its design, particularly the costumes, what seems to be oddly simplistic is the actual direction. Not so much an early work by Ivory, The Europeans does seem to find Ivory at a break in his career. Playing as something close to the primordial example of a "costume drama," Ivory's film is surely gorgeous in its compositions, but in the face of later works by the director feels incredibly simple and straightforward. There are brief moments (particularly the very final shot which is an absolute showstopper) where Ivory proves himself as an expert craftsman, with the autumnal setting playing backdrop to genuinely inspired exteriors that feel closer to impressionist painting than anything cinematic. Photographer Larry Pizer is maybe the biggest star here, with his cinematography truly popping off the screen in this new, lush restoration.
It also does help that the performances are uniformly great. Remick is the film's truest star, opposite Tim Woodward as the titular Europeans, both giving nuanced and moving performances in what is a relatively quiet and subtle motion picture. Their relationship with their relatives played by the likes of Robin Ellis and Wesley Addy make for an interesting rumination on everything from class dynamics, gender politics and the patriarchy writ-large, adding some much needed depth to this otherwise thin drama. Toss in a gorgeous new restoration and a director embracing the filmic language in a way that's truly beautiful in its simplicity, and you have a perfect bit of counter-programming heading into the Christmas holiday.