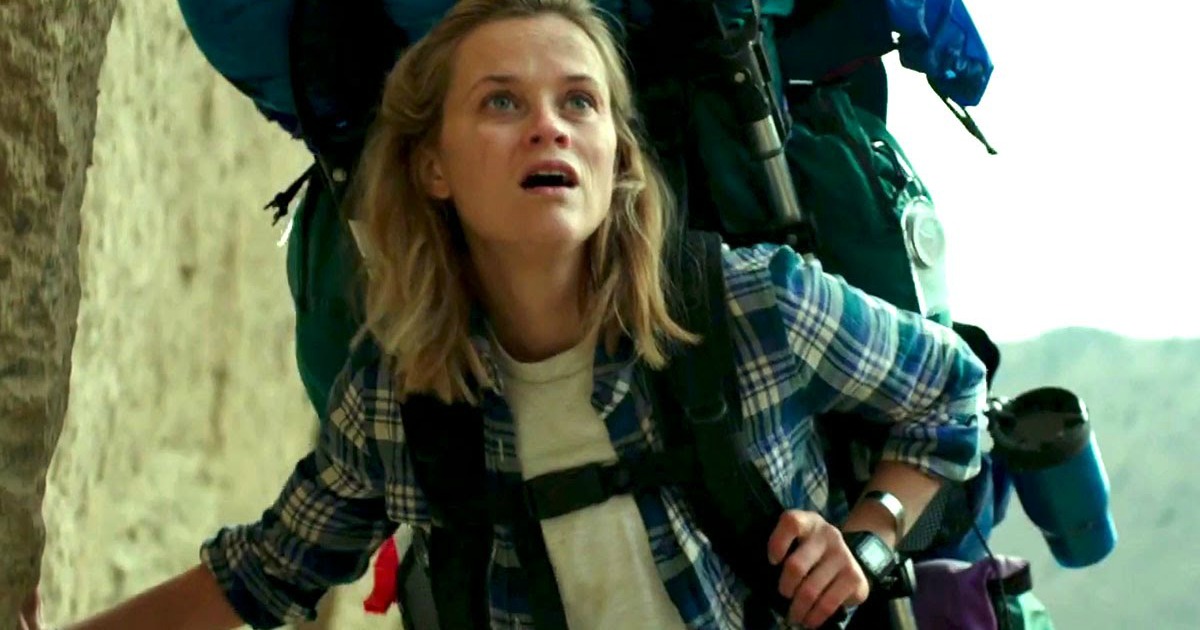 As we are now fully immersed in the end-of-the-year prestige season, not only is any and all theaters being inundated with film after film after film, but many of them carry with them some of the year's greatest achievements. Be it in front of the screen thanks to thespians churning in the strongest performances of their careers, or directors bringing new levels of craftsmanship to film behind the camera, this is the part of any given year where film fans come out of the woodwork to see the very best of the best.
And one of the year's most resonant films comes thanks to one of the most intriguing filmmakers to make his way to Hollywood in quite some time.
From director Jean-Marc Vallee, best known for last year's fantastic The Dallas Buyer's Club and 2011's brilliant Cafe de Flore, comes Wild. Based on Cheryl Strayed's memoir of the same name, and with a script from beloved scribe Nick Hornby, the film tells Strayed's story as only Vallee can. We are introduced to Strayed as she commences a journey that seems more like a fool's errand than what it's intended to be, a journey of reflection and self-discovery. Taking to the desert by herself, Strayed starts her hike, a trip that will cover 1,100 miles, all with the hopes of helping her recover from a rather troubling bit of personal trauma. While the film is primarily told through her eyes while on the journey, we get brief glimpses into her home life in the form of flashbacks that are nothing more than fleeting moments painting a story of a woman on a downward spiral of self destruction. A crumbling marriage, addiction to heroin and an ill mother are all just a few of the issues facing this woman, a woman who laces up her boots and faces down the 1,100 mile journey with the idea that it's going to either kill her, or forever change her.
---
---
And it is in that journey that one of the year's most beautiful, as well as one of the year's most cliche-ridden, features is born.
Vallee, for the uninitiated, is a true burgeoning auteur. As seen by last year's Buyer's Club or his aforementioned masterpiece Cafe, there is a breathless thoughtfulness to his work that comes through with an intimacy that is truly unlike any filmmaker around. There's a dream-like, stream-of-consciousness style here, thanks not only to the film's sporadic use of an inner monologue but also the poetic nature of Vallee's camera, be it either capturing a moment of real joy like our lead howling with off-in-the-distance wolves or single frame shots of her in her darkest moments. The direction here is humane and melodic, with ambition to spare and heart oozing out of every pore. It's a raw and engrossing bit of filmmaking that is both hyper stylized and yet entirely human and visceral.
---
---
Reese Witherspoon is equally as great here, albeit in front of the camera. Giving one of her best performances in ages, her best lead turn since Walk The Line, Witherspoon embodies Strayed with a real and palpable energy. She's forced to be on her own on screen for much of the runtime, and it is in these moments when her chops really shine, as she's able to make the highest peaks feel euphoric and the lowest valleys life crushing. Opposite her is Laura Dern as her mother, and their relationship is where the real crux of the emotion comes in. Dern is fantastic here, and their interchanges are often times touching and charming and at other times off putting and in some instances haunting. Other names like Gaby Hoffmann, Michiel Huisman and even Cheryl Strayed herself show up, but it's truly the relationship between Witherspoon's Strayed and herself, or her mother, that carry this picture.
That all being said, one can't help but feel as though this is a film that's been seen a number of times before. Save for the auteurish touches given by Vallee, this story of redemption and self revelation isn't the most original of tales ever to be woven. With beat after beat feeling ripped right out of any film of this ilk, there are very few moments that really bring a sense of vitality to the narrative as a whole. Thankfully, with performances as strong as the two that topline this film, and a director with as strong a vision as Vallee, this is an elevated piece of storytelling. And one that will not only tug at the heart strings of any viewer that gives it a shot but will also hopefully find some much deserved respect come time for awards consideration.
---