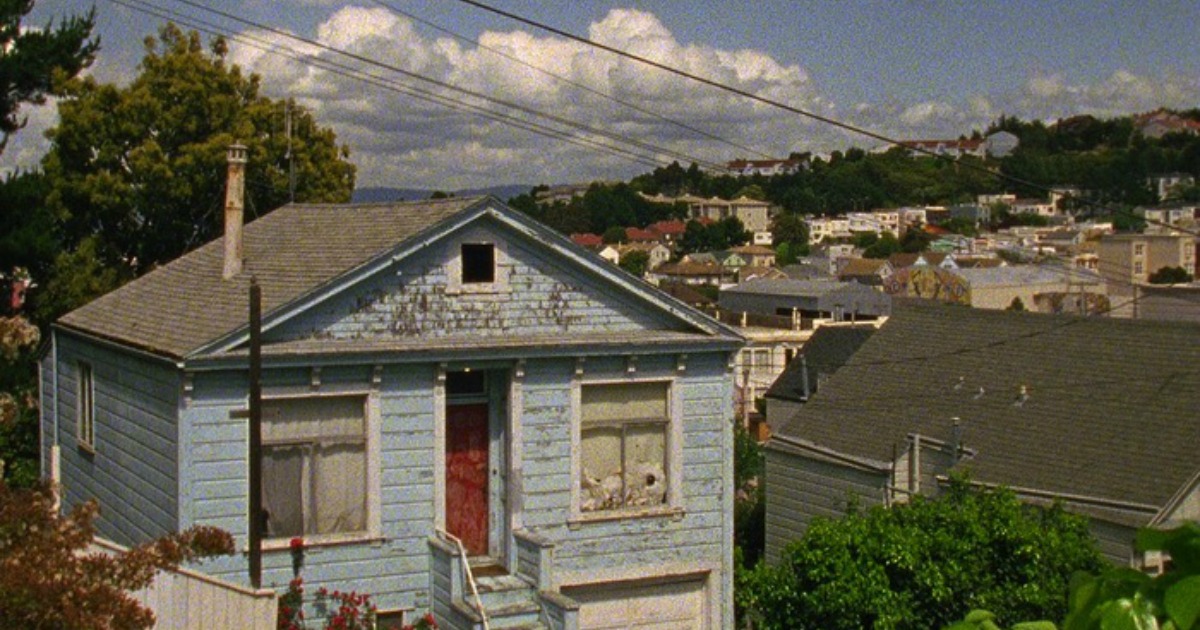 There are very few film festivals quite like Sundance. Launching off every year almost from the first day of January, Park City, Utah has played home to some of modern history's great independent features throughout its run, ever since it was founded in 1978. The home of great auteurs like Tarantino and Linklater as well as the launching pad for various experimental filmmakers that have yet to find the success of their contemporaries, Sundance can make or break a film and even more so the career of the man or woman behind it.
One of the 2015 edition's more underrated gems is a picture unlike any you've ever seen, and it's from one of the festival's more unsung alumni.
Festival favorite Jenni Olson (The Joy Of Life) is back with another meditative documentary/essay film, this time taking to the world of Southern California to tell a story that touches on things ranging from American history, Hitchcock's Vertigo and even Olson's own romantic history, all painting an autobiographical portrait of a California that is not like any we've ever seen. LA itself has become a subject for various non-fiction films, including the breathtaking masterpiece that is Los Angeles Plays Itself, but this is a decidedly different essay film. Using static sequences that are as esoteric as they are transfixing and hypnotic, giving a glimpse into the metaphysical state of Southern California.
The film is lushly shot in 16mm, allowing the grain to make the film even more engrossing and unforgettable.  Told entirely in voice over, the film's narrative jumps from nostalgic discussions of past love affairs or those director Olson pined for, to musings on the history of California all the way to a voice over cameo from one Tony Kushner. This fluctuating structure adds to both the mystery of the film, as well as the film's overall contemplative aesthetic, while making the film almost impossible to turn away from. Dry and starkly intimate, Olson lets us into her heart and mind, and ultimately the soul of a landscape that has played the backdrop to some of her most formative experiences.
Clocking in at 65 minutes, the film is deceptively dense, the pace never getting much quicker than what one could describe as a gentle saunter. With numerous tidbits about the colonization of California and the Mexican American War, as well as musings about nostalgia and love itself, the run time here feels a bit longer than it actually is, but at no fault of the film or the filmmaker. Laden with information and entrancing personal nuggets from Olson and her past, The Royal Road is a documentary in the mold of those from names like Ross McElwee and Terence Davies. Breathlessly personal and well made, this documentary is not one that should be missed. Funded by a Kickstarter for just shy of $25,000, this is a low budget gem of a film that may turn off a few viewers, but for those willing to go along for the ride, this will be something any viewer won't soon forget.