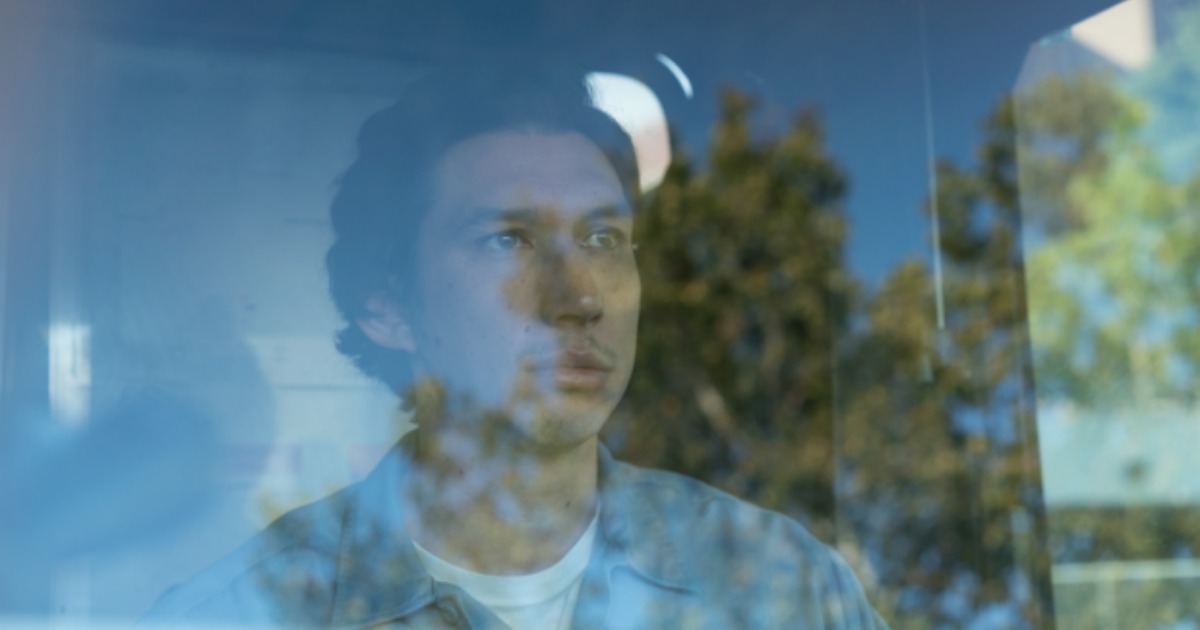 Christmas is over, and as we race to the conclusion of what has been a seemingly unanimously loathed 2016, film critics and cinephiles alike are continuing to formulate their respective best-of-the-year lists. Films from throughout the year are being discussed seriously and in ways that previous points in the year really don't offer up. However, the year isn't quite over yet, and there is one film that is in dire need of deep consideration as one of the very best films of not only this year but its director's much-lauded career.
That film is Paterson, a quiet, poetic new neo-drama from beloved auteur Jim Jarmusch. Drawing its name from both the New Jersey city as well as the film's fictional lead character, Paterson (as well as an epic poem from William Carlos Williams who gets name dropped throughout the film), almost from the outset, proclaims its observational conceit. Spanning one week in the life of bus driving poet Paterson (Adam Driver), as he floats through this world full of anarchist college students, up and coming rappers and even co-workers just waiting to have a soul to pour theirs out to. Taking influence for his poetry from these and other worldly factors around him (the first poem we see him flesh out is one about he and his wife, played by the effervescent Golshifteh Farahani, and their current favorite brand of matches), Paterson goes about his daily routine, his daily driving route, observing the world around him and the beauty within its mundane existence.
---
---
Speaking of his wife, Laura, she's a far cry from her beau. A soul brimming with creative energy and little guidance with which she focuses it, she's a never-resting spirit who one day wants to be a painter, and the next a world famous musician, only to take a liking to baking the next day. A dreamer who shifts focus with the rising and setting of the sun, Laura champions her husband's work, with Paterson giving unwavering support to each new dream his lovely wife has come into her mind. A film about so many things, Paterson is at once Jarmusch's greatest artistic expression and expression about his own art, as well as one of the year's most moving meditations on human relationships, all in the body of a film that never ceases to find the beauty in the mundanity of everyday life.
And the film rests on the shoulders of the two actors behind this beautiful couple. Driver is magnetic despite not tapping into the roguish physicality that has made him a star. Subdued and understated, Driver's Paterson is arguably his most mature performance to date, a performance of minor chords played perfectly in unison with Jarmusch's direction. Shots of him driving his bus, face hidden behind a reflection of the world around him as seen on the windshield he stares out of during his daily route, show the type of observational conceit behind Jarmusch's aesthetic here, and Driver's performance is modulated perfectly to fit Jarmusch's choices.
Then there is Laura. Farahani again proves to be one of today's most interesting actresses, giving the film a much needed boost of never-ending energy that in every way seems to be the opposite of her lover's, yet completes this beautiful couple. Both unconditionally love, support and champion one another and their work. Now, their lives don't always go to plan, be it a bus breaking down or a man pulling a gun in a half-full bar. However, enjoying the randomness of life and the beauty in that mundanity, as well as finding someone to share that with, is at the very core of this truly moving motion picture.
Drama, admittedly, isn't high. The biggest moment comes in the final act when an item near and dear to both members of the central couple is 86'd, but that's clearly not the type of picture Jarmusch is giving us. Beautifully shot by Broken Flowers director of photography Frederick Elmes, Paterson is a gorgeously composed drama that makes the most of the world surrounding its lead, seemingly as interested in the minute details of the men and women that make up that world as Paterson himself. We catch glimpses of the accessories worn by two men as they talk about interactions they did, but didn't, have with women recently, while making nightly stops at a bar that seems as fully realized as any setting you'll see on screen this year.
Influenced by poetry throughout his career, Paterson is possibly Jarmusch's clearest statement of that fact, with the film's narrative carrying with it an almost poetic structure to it, flowing through each day with brief moments of repetition and an almost rhyme-like build to its narrative. Each morning the couple wakes up, until one morning he's late getting out of bed, with each night concluding with a stop at the above mentioned bar, Paterson coming home smelling like beer to which his wife responds with muted glee. The use of superimposed lines of poetry and Paterson's own narration of his work may seem as simplistic or a bit too twee for many people's liking, but instead it gives a sense of beauty to the proceedings, an energy that is desperately needed for what is otherwise a minor-scale masterpiece.
Simply put, this is one of director Jim Jarmusch's greatest films to date, sitting near the top of one of the truly superlative collection of American independent films of his generation.