It's very rare for a filmmaker to, with only three films to his or her credit, inspire a distributor to launch a full fledged retrospective in honor of a new picture from the said filmmaker. However, thanks to Kino Lorber, that's exactly what beloved British filmmaker Joanna Hogg has received in honor of the release of her brand new film, the breathtaking Exhibition.
With the pending re-release of her first two films, Unrelated and Archipelago, starting in New York on June 27, this past weekend saw the release of Exhibition, a decided change of pace for the director best known for her work with ensemble casts.
An unfathomably intimate piece of filmmaking, Exhibition is a beautiful meditation on the human connection to the spaces that we all inhabit, and its a far cry from the aforementioned ensemble pictures Hogg's canon as been filled with so far.Starring ostensibly just the pair of Viv Albertine and Liam Gillick as the married couple D and H, the film follows these two as they come to grips with possibly letting go of the house that they have thus turned into their home. Dealing with new anxieties and the potential closing of a major chapter in their life together, the film turns from what appears to be, at first glance, a near-pretentious piece of art cinema, into a truly moving Bergman-esque meditation on modern relationships and the connection we make to the physical spaces that we make raw connections with.
---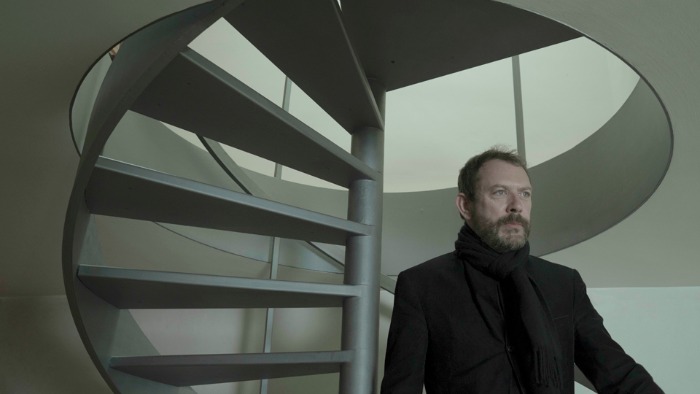 ---
Co-starring Tom Hiddleston(who isn't in much of the film, but definitely makes his presence known) the big star of the film here is the impeccable cast. Albertine (best known as the guitarist for the punk group The Slits) is the biggest take away, and while this writer isn't truly too familiar with her work as an actress, she's a face one must keep an eye out for going forward. It's a quiet performance, as are the majority of them here and same can be said for the aesthetic, but one with so much life and vitality brimming below the surface that the drama bleeds out of this lead turn. Gillick is equally great as her husband, and their chemistry, while dry and often cold, feels rightly distant given the central theme of the film. The drama between the two is gradually increased, and while the final sequence feels a tad heavy handed, the tension that rises between the couple really holds within it a lot of humanity and relatability for anyone who has ever lived with a love one and had to move.
Visually, the film is defiantly muted. Ostensibly a series of static shots embedding the viewer into the world and spaces inhabited by these two, the film is beautifully lit and is almost experimental in its own use of the spaces involved. Be it its use of reflective surfaces or the use of a phone to allow our two leads to communicate without breaking the shot, Hogg never strays from her stayed, plaintive aesthetic, instead letting the set become a third member of this central relationship. Beautifully designed and increasingly tense as the film's 100 minute-plus runtime unfolds, Hogg's film owes as much narratively to a filmmaker like Bergman as it does to a director like Haneke aesthetically.
---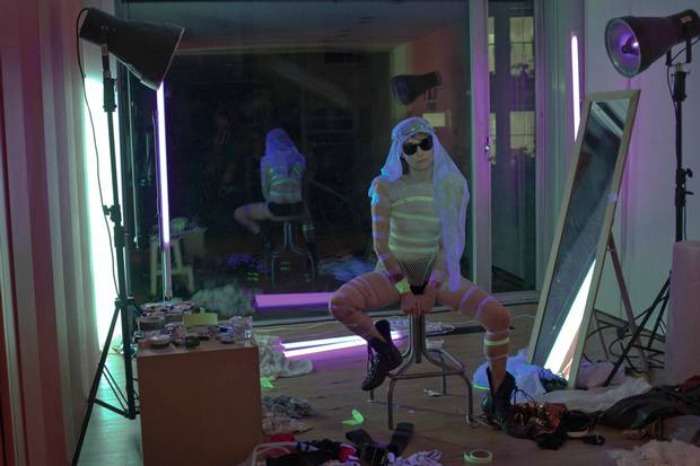 ---
Filmed sans a conventional screenplay, Exhibition is a Master class in experimentation, tone and atmosphere. As visually quiet as it is dramatically vital, Hogg's latest work is a truly great, and almost oppressively small scale, meditation on human relationships both with each other and with the areas that we are housed in. Not much more, aesthetically, than a chamber drama, there is something under the surface here so raw and engrossing that this truly becomes unlike anything this year has yet given us. Riveting for some, likely frustrating for most, Exhibition is a sight that needs to be seen, and more so experienced.