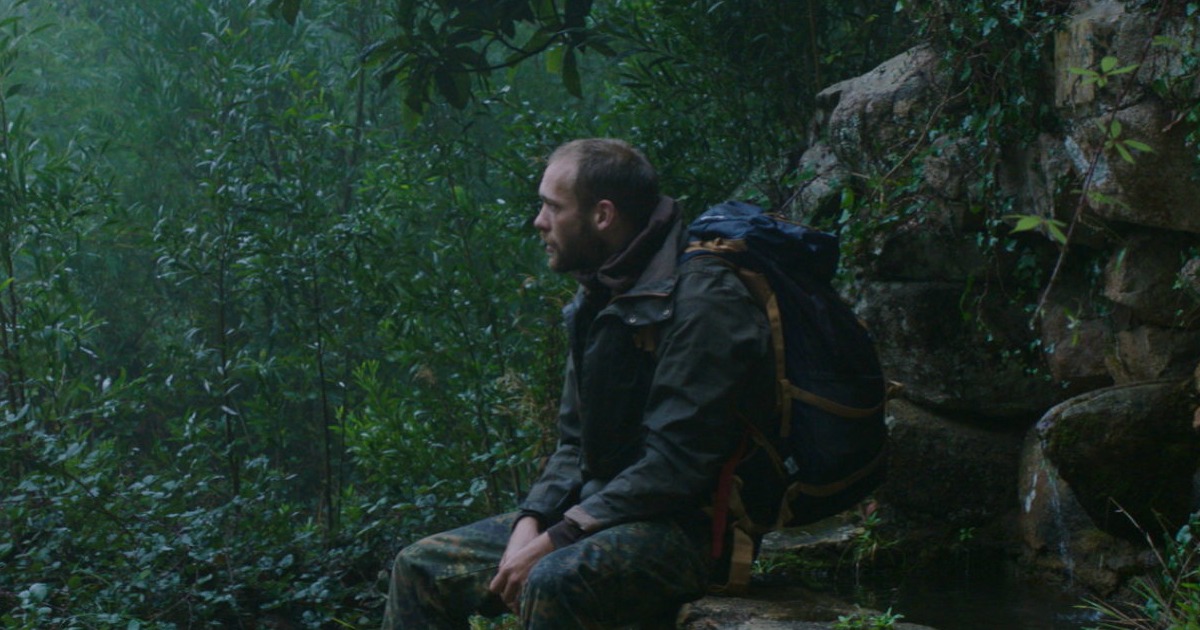 Sometimes, finding a way into theaters can be a touch difficult. Especially for pieces of world cinema.
This has been the case for director Joao Pedro Rodrigues, and his latest film The Ornithologist. Despite garnering some buzz behind films like Human Capital, Rodrigues is ostensibly a new voice to many cinephiles. Yet, one would assume that if your picture gathered great notices out of festivals as prestigious as Toronto and as critically important as Rotterdam and Locarno, your film would be the talk of the town as soon as festival season was over?
Well, nearly a year after making its first premiere, The Ornithologist has finally fostered a theatrical release with the help of the fine folks at Strand Releasing, and it couldn't have come at a better, albeit relatively late, moment on the calendar.
Just the pitch perfect type of quiet counter programming to battle the giant robots and caped crusaders taking control of screens across the country, Ornithologist tells the story of the titular bird watcher and a fateful journey into a Portuguese forest.
We meet Fernando (Paul Hamy), a lonesome bird expert as he floats down a river in the northern part of Portugal, hunting for endangered black storks. The premise doesn't sound enticing, yet when Fernando comes in contact a pair of Chinese girls on their own journey to Santiago de Compostela, things take a decidedly bizarre turn. Saved by the duo after getting swept away by rapids, Fernando finds himself lost deep within the forest, unsure of how (or if he will ever) make it out. Along his journey he'll meet a variety of men and women who may not seem at first glance like catalysts for great change within him, yet spark an evolution entirely unexpected.
A quiet and unassuming picture, Ornithologist is first and foremost an enticing piece of formalism. Told through softly spoken, static shots marked by the occasional burst of energy (be it a montage or a new discovery happened upon by our lead), the film is one of tones and moods. Much like, arguably, his best film, The Last Time I Saw Macao, Rodrigues crafts painterly, often quietly erotic images that are only elevated by some truly awe-inspiring photography. Sequences shift from warm, waterfront shots of a beautiful Fernando sunbathing in his underwear, to an icy sequence that finds that same topless Fernando tied of to a tree with castration being threatened. From the sun soaked sequences shore side to the deep blacks and blues we encounter as we ourselves get lost in the dense forest in front of us, the photography here is really superlative. The camera work is relatively straightforward, yet each frame is buzzing with an energy rooted squarely in Rodrigues' use of this camera work.
Throughout his journey, Fernando comes across many a person who will ultimately lead him to the film's sure-to-be polarizing (read: brilliant) final sequence. Ranging from a mute boy named Jesus to a pack of topless, gun-weilding women speaking Latin on horseback, narratively the film owes a great debt to classical odyssey tales. Drawing comparisons to filmmakers ranging from Bunuel to Weerasethakul, Rodrigues' use of narrative is not so much baroque (there isn't much specificity given to the world surrounding our lead) as it is absurdist, offering a great deal of thematic depth through moments that, taken in a vacuum, don't seem to mean much. The film opens on a quote from St. Anthony, showing its themes from the opening frames. Deeply rooted in existential issues, the film is at once a film of queer self discovery, and also asks large existential questions which it never truly quite answers. The final frame of the picture hints and Rodrigues' idea of how to combat deep existential angst, but there is an obtuseness, an otherworldliness to this film that makes it something entirely it's own.