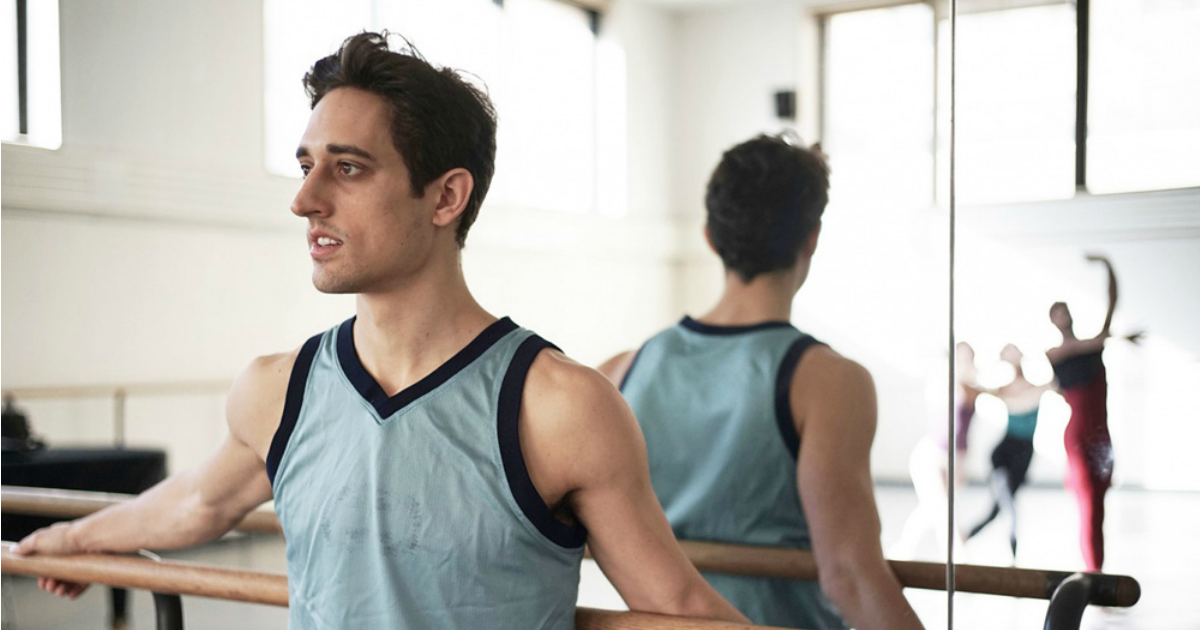 There are very few things in this world quite like the birth of a new creative venture. Be it the making of a film, the writing of a new novel or the painstaking artistry that goes into the crafting of a new sculpture, watching an artist or group of artists is as exciting an event as one could ever possibly imagine. And it only gets more enthralling when the ability of the people behind the art increases.
And that brings us to the inner workings of professional ballet and the newest documentary from filmmaker Jody Lee Lipes. Entitled Ballet 422, Lipes' new film is named after the New York City Ballet's 422nd original ballet, the very piece of work that we get to watch come to life from its infancy in the rehearsal stage, all the way to its world premiere. From the mind of dancer Justin Peck, one of the collective's emerging young talents, the new piece is entitled Paz de la Jolia, and puts the roster of over 90 dancers to the test, all in front of Lipes' cameras, which gain unprecedented access to this iconic group of performers. Be it his interactions with his dancers and fellow choreographers or his interchanges with lighting teams and costume designers, Peck and his piece go on a journey here, one of artistic and creative maturation in one of the art world's most iconic arenas.
---
---
Lipes' film is one fueled by the influence it takes from the world of cinema verite. Very much in the style of Frederick Wiseman (think something akin to Ballet or Crazy Horse, just with more clothes than the latter), the film uses longer takes and an intimate frame to tell this story of a creative venture from infancy to adult hood. Similar to a little-seen Debra Granik film that has been bumming around the festival circuit anxiously awaiting distribution entitled Stray Dog, Lipes has little interest in commenting on the actions here, instead going the opposite route of today's opinion-laden issue documentary, and simply letting this journey, this story, be told in its most raw form. Lipes has made a career jumping around genre and form, with credits including directing episodes of HBO's GIRLS to photographing the beautiful and haunting Martha Marcy May Marlene, and proving here that he is a voice to be accounted for.
Peck, as an entity, is an enthralling one to follow. As the film progresses over its roughly 100 minute run time, the film becomes more and more tense and he begins to get more and more anxious as the debut of his piece gets closer and closer. Be it the interactions with his dancers and choreographers or the numerous discussions he has with below the line crafts people like the lighting team and costume designers, the interchanges get more and more tense as the film progresses, giving the film an overall sense of energy that one wouldn't imagine finding in a film like this. Stark and with a nervous vitality in every shot, Ballet 422 is a luscious piece of work that is both elegantly shot and briskly paced, never allowing the viewer to really break free of its ever engaging hold.
While it may be a tough sell for those film-goers with less experience in the world of cinema verite, Lipes' film should find a spot squarely on the art house circuit. Breathlessly crafted and thematically rewarding, this is a glimpse into a rarely seen world that should be viewed by anyone. Be it someone with an interest in ballet or someone new to the art, Lipes has crafted here a film that transcends one single art form, instead painting a portrait of a singular creative experience. This is yet another must-see documentary from today's ever rewarding world of non-fiction cinema.
---