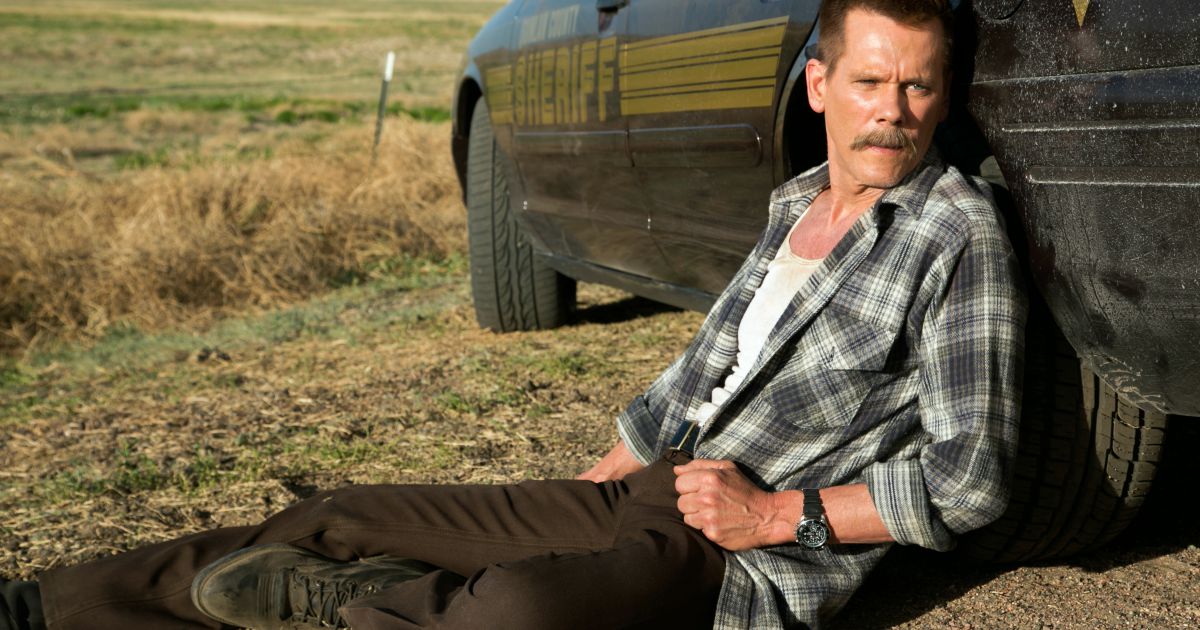 Expectations can be a real drag sometimes.
Take director Jon Watts for example. Earlier this year, the up and coming filmmaker not only saw his debut film make waves at the Sundance Film Festival, but also, much like filmmakers like Josh Trank and Colin Trevorrow, earned his ticket to the franchise film big leagues by being attached to the pending reboot of the Spider-Man series. Being attached to one of cinema's biggest film franchises before your debut film even hits the public eye? What type of debut are we dealing with here?
A mighty fine one, actually.
Watts marks his debut with Cop Car, a fantastically titled blend of B-movie premise that, in practice, blends Spielbergian youth and optimism with a hard boiled twist. Introducing us to two young boys who have recently run away, Cop Car stars Hays Wellford and James Freedson-Jackson and puts them through the ringer. After coming across a seemingly abandoned cop car, the two decide to take a spin, in what seems like a usual take on the coming of age story. However, when a crooked county sheriff goes on the hunt for the car that he left behind, things take a decidedly dark and brutal turn. Co-starring Kevin Bacon, the film is a superb debut feature that should set any Spider-Man fan's mind at ease for what Watts will ultimately do with the franchise.
---
---
Simple in many ways, this is a genuine showcase for director Watts. Structurally the film is cut and dry, and narratively the film is even more straight forward. For much of the runtime, we slowly begin to learn about these two young boys, and not only their relationship to the world around them, but to one another. These moments are deeply reminiscent of early Spielberg, with both youthful energy and melancholy drenching these sequences. It's a beautifully quiet and assured opening act, and really sets the stage for what is going to follow. When the pace begins to speed up, the film never loses sight of its realism and naturalism, and becomes really something quite brutal and intense.
Visually, the film is quiet. Not one for flashy camera tricks or avant garde compositions, Watts is a minimalist at heart, and it shows throughout this film. The photography is quite beautiful, with its wide open vistas and verdant landscapes taking center stage for much of the picture's runtime. A far cry from the type of film he'll be making when he heads over to Marvel for his upcoming franchise debut, Watts may also flourish in that world. Unlike names like Trank and the previous director to tackle the wall crawler, Marc Webb, Watts is a director of tone and not style, and should be able to meld his style to the MCU quite well.
However, this film is still very much a performance piece. While Bacon will be getting much of the talk, it is the two young boys who truly steal the picture. Wellford and Freedson-Jackson are fantastic here, giving the film a beautiful sense of naturalism that pairs perfectly with the film's small scope and intimate lens. A film very much about growing up in a dangerous world, Cop Car takes these two lead performances and turns what is otherwise a standard coming of age film and really makes a splash. Bacon is indeed great here, hopefully marking the real beginning of a new age of Bacon-as-character-actor that his career so desperately needs, but these two young men steal every scene under his feet. It is a standard coming of age picture but doesn't shy away from the tropes, instead using them to milk out great emotional beats and a really fun B-movie premise.