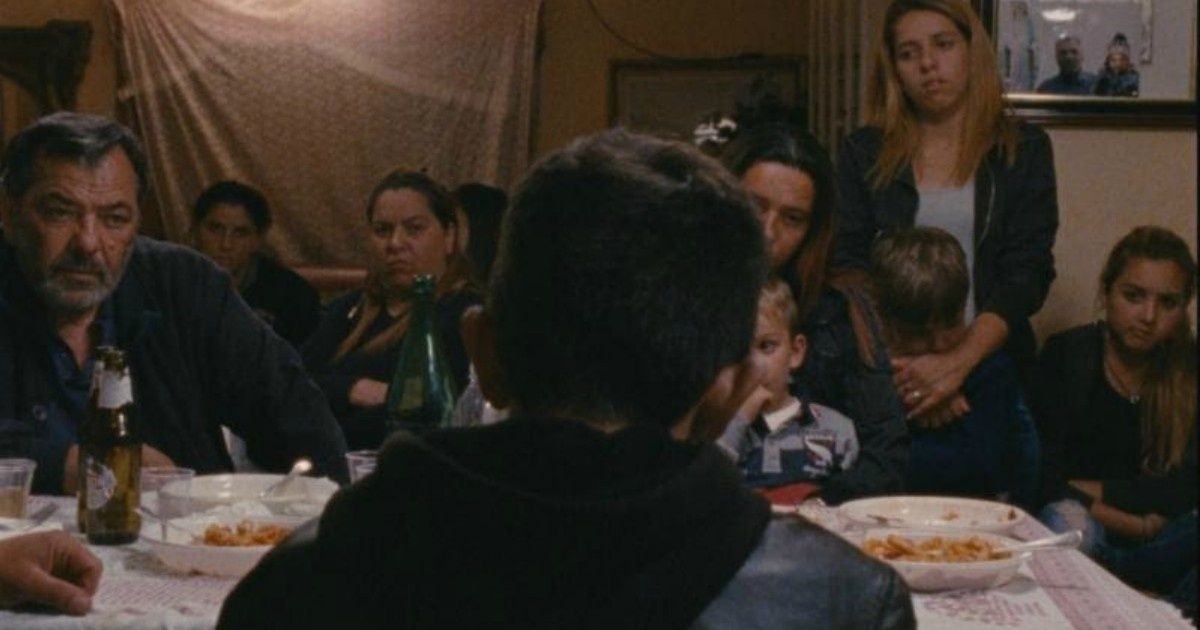 Few things should get a cinephile more excited than hearing the phrase "the new film from Jonas Carpignano" come before the title of a film they're about to see. Best known as the director of the beloved Mediterranea, Carpignano has become one of Italy's most exciting filmmakers in an incredibly short amount of time. Well, now he's back with a new coming of age picture, that just so happens to have a cosign from none other than director Martin Scorsese.
With the Taxi Driver director aboard as executive producer, Carpignano returns for his Mediterranea follow-up, a film entitled A Ciambra. Hot off a 2017 festival run that spanned the Directors' Fortnight sidebar at Cannes to the Contemporary World Cinema section of the Toronto International Film Festival, A Ciambra introduces the viewer to the titular Romani community in Calabria, and one young man living within it. Pio Amato is a bull-headed youth of only 14 years who smokes as often as he drinks, and finds himself caught in the middle of the Italian, Romani and migrant African communities which make up the region. After his brother, Cosimo, is suddenly taken out of his life, Pio must take to the streets to not make good on the second hand training he has been receiving while sticking to that very brother's side all his life.
At its heart your typical coming of age story, Carpignano is too talented a filmmaker to fall into any trap that might be awaiting he and his film. While the cartoonishly adult life lived by Pio may seem out of the ordinary for a child of his age, there's a stark naturalism to the proceedings that at once feels akin to the type of verite aesthetic found in the films of los bros Dardenne and yet crackles with an energy those filmmakers haven't brought in decades. Void of anything resembling the melodrama that haunts films of this nature, Ciambra is an expressionistic motion picture that sees youth both in transition and also paralysing crisis. Carpignano's camera is ever present, and while it doesn't introduce the viewer to each and every character or at least with little real depth, it keeps close distance to Pio and watches with little to no judgment as he struggles to make heads or tails of a world that's constantly changing and constantly in conflict.
The Italy that this film portrays is one that is ever evolving and ever embattled. The documentaries of Gianfranco Rosi are closely related to this film, feeling like the distant, non-fiction cousin of Carpignano's picture. Both filmmakers have a keen sense as to what the experience of living in modern Italy truly is, specifically with regards to race and racism. Here, when the guiding male lights in his life are taken from him, Pio flocks to Ayiva, an immigrant from Burkina Faso. That fact means squat to the young boy, who simply sees him as a man with whom he finds a deep and forceful connection with. One of the film's highlights sees Pio gathering with a group of African refugees, culminating with him becoming something of hero for this soccer loving collective. It's a profoundly moving moment that may feel melodramatic but is executed with such truth and vitality that it becomes almost transcendant.
Pio plays more or less himself here, as does his family, all of whom are non-professional actors. However, you'd be hard pressed to know that fact, as each character here, specifically Pio, has distinct chemistry and screen presence. Pio's face is the main focus of Carpignano's camera, and he proves to be a burst of energy on screen. An incredibly watchable presence in front of the camera, there's a humanity to his performance that's beyond his years, and his chemistry with Koudous Seihon's Ayiva is captivating. Seihon is best known for his work in Mediterranea but proves to be more than a one performance wonder here, one of the film's great highlights. A presence all his own, Seihon gives a lived in an naturalistic performance that adds heart and power to the film's core relationship. Other films would be lucky to have a tenth of the performances this film has. It's truly a captivating, experiential motion picture.