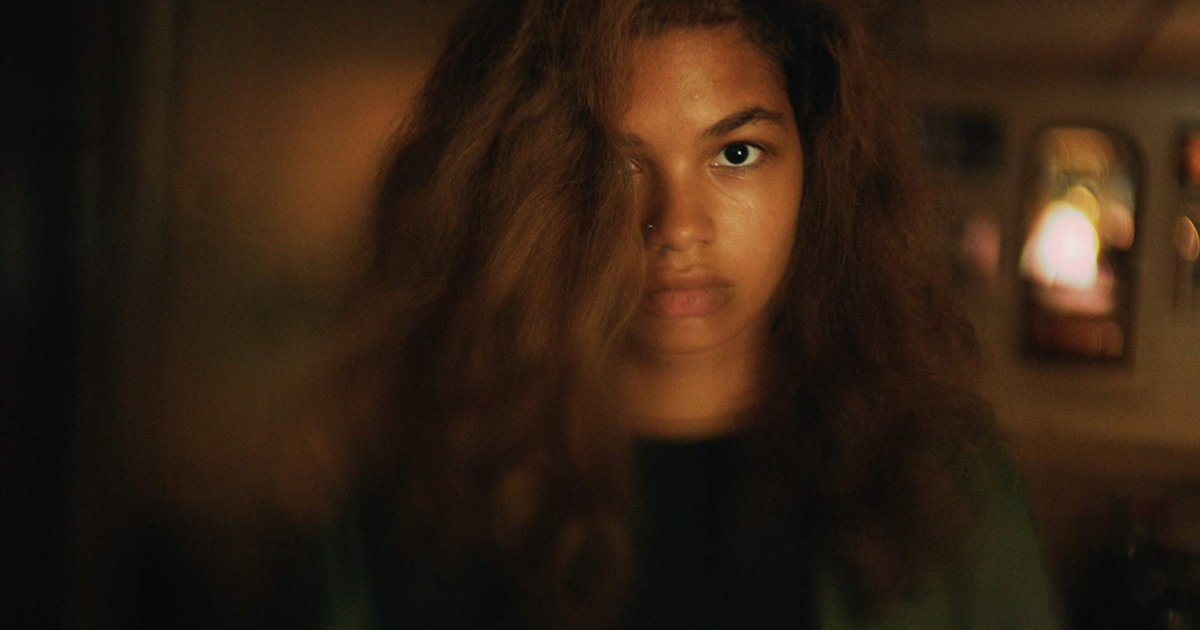 Few things in the world of film have an easier time veering off into the realm of self-important grandstanding than stories of artists made by artists. Far too often the type of film that steers clear of nuance in favor of superficial martyrdom, stories of artists coming into their own or coming of age are a knotty expedition for even the most mature and assured a filmmaker.
That's what makes Madeline's Madeline so undeniably special.
From beloved indie auteur Josephine Decker, Madeline's Madeline invites viewers into the world of Madeline (Helena Howard), a young actor living in New York splitting time between wading the waters of a rocky relationship with an overbearing mother (Miranda July) and an experimental theater company that tries to bring to the forefront one's personal experiences, whatever they may be. Incredibly self-conscious with regards to just about everything in her life, Madeline begins finding solace in her art, of which she is confoundingly good. With her mother questioning every move she makes and her theater director pushing her to take those very same strides, she's pulled between not just these to poles and their outlook on her life and her expression, but also the very art she's striving to produce.
And the actor behind this character is easily the film's brightest star, and one that will hopefully be burning even brighter as her career progresses. Howard is a legitimate revelation, down right to the definition of that very word. An incredibly physical performer, her presence is undeniable, giving this role a vulnerability, a danger, that is rare to see on the big screen. In an age where every performance that seems to come across one's screen is as self-aware as the next, Howard has a freedom to each tick that it's either because she's not been in this arena for long enough to become undone by a medium falling less in love with nuance or she's simply a generational talent. If there is any justice in this disgusting world, she'll be on the tip of every award voter's tongue this fall, as the modulation shown in her performance is that of a maturity far beyond her years.
July is also quite good here, taking on a role that could have easily been played as dripping with histrionics. Instead, July seems inspired by the naturalism emanating from Howard's performance, leaning into the rockiness shared between the mother and daughter. Dealing with her own mental instability, July's mother character veers from the mannered style of Hollywood pictures dealing with this type of character, instead feeling in conversation with the types of performances given to the works of Lodge Kerrigan or the "one for me" version of Steven Soderbergh.
Actually, Lodge Kerrigan's filmography seems to be the closest relative to this, Decker's most assured picture. While previous films like Thou Wast Mild And Lovely have an air of "style over substance" that lead them to leave the viewer at arm's length, Decker's latest is a full-on assault of the senses that is as rewarding as any film going experience in 2018 has been. Each frame of this film is brimming with an endless energy that embraces the mental state of the characters here. In this way, the film is reminiscent of something like Keane or Clean, Shaven, films that never condescend to the viewer or the characters, instead understanding their state of mind in ways both physical and metaphysical. Madeline's Madeline occasionally embraces this head-on, devolving into full on dream sequences that toy with everything from the filters used to the speed of the photography. The intimacy in these sequences is almost claustrophobic, again fitting of a film that attempts to bring the viewer into the mind of a young woman on the brink of either intellectual collapse or artistic rebirth. And a rebirth this may be for Decker as well, feeling like a very specific type of evolutionary step for a director entirely her own.