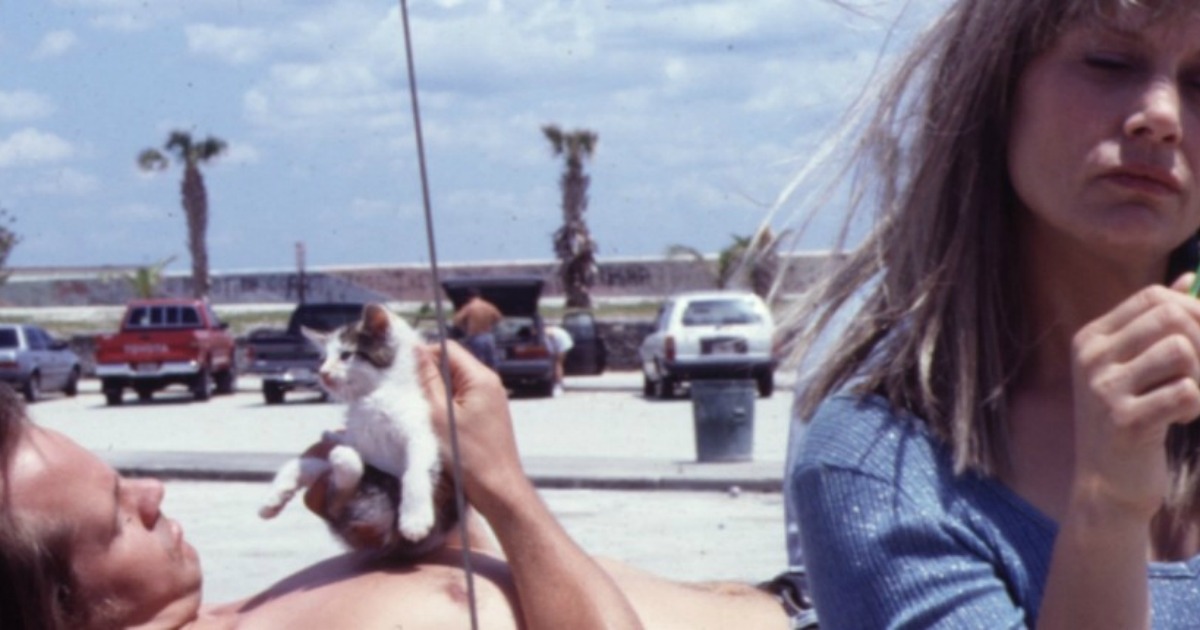 Sure, much of the talk at this year's Sundance Film Festival surrounded various new releases that the film world will likely be hearing more from in the coming months, but there was one film that, thanks to a new restoration, film fans get to re-introduce themselves to.
Entitled River of Grass, this film marked the debut of writer/director Kelly Reichardt, and found itself amid the releases of one of American independent cinema's most important and influential years. Released in 1994, Reichardt's film is one of a simple premise. Starring Lisa Bowman, the film follows Cozy, a house-wife who is under the assumption that she took a man's life and has subsequently gone on the run with a strange drifter of sorts, Lee, played by Larry Fessenden. Cozy hasn't actually killed anyone, and they never are able to really make it out of town, but instead lock themselves in a cheap local motel until whatever it is they think needs to blow over actually blows over.
While River Of Grass itself is a startlingly assured piece of work, it's not from the same cloth as pictures Reichardt made following her return to filmmaking with 2006's Old Joy. Where as her recent features have been quietly paced, mannered, composed dramas, River of Grass is comparably anarchic, with a quicker pace and filmmaking that feels far more energetic. Think of it as a Badlands style drama made in the Slacker generation, that shows just as much the power of Reichardt's direction as it does the editing from star Fessenden. Reichardt herself would go on to edit every feature she directed from this point forward, and the comparisons between her style of filmic composition is decidedly different than what's found here.
That being said, it's still a superb debut for a filmmaker who has become one of American independent cinema's greatest auteurs. The sequences here play out in the same mannered way that has become Reichardt's calling card, and it's quite interesting to see her play in a decidedly genre sandbox. There are bursts of energy here that are refreshing to see from the filmmaker, particularly after such quiet, meditative art pieces like maybe her masterpiece Meek's Cutoff, but those looking for a Wendy and Lucy type drama won't really find that with River of Grass. It's a personal film for Reichardt, as she grew up not only in southern Florida, but had parents in the law enforcement racket, and there's something in the film's air that gives the world a shockingly lived in quality. Maybe it's the gorgeous 16mm photography that, thanks to this new restoration, looks as good as it ever could have over 20 years ago.
River of Grass is something much more than a curio for fans of director Kelly Reichardt. A genuinely funny black comedy with top notch performances from Bowman (who has ostensibly disappeared from screens following this film) and Fessenden (who definitely hasn't but hasn't been quite as magnetic as he is here) this self described "road movie without the road, a love story without the love, and a crime story without the crime" is at once one of director Reichardt's most personal films, and yet one of her most odd and engrossing.