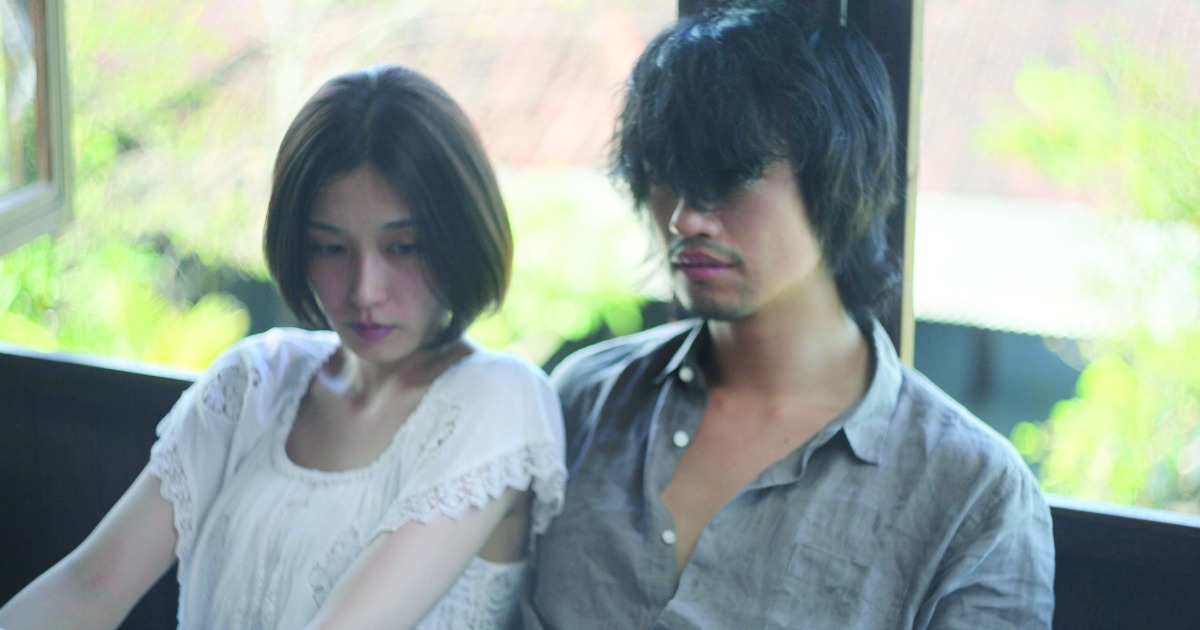 Watching as a relative is on the verge of becoming a parent should be, truly, a many splendid event. Be it a brother or a sister, seeing them become something more than a singular entity floating through their life is a time for joy, reflection and pure human growth. That is, unless you're the star of the latest film from director Kiki Sugino, Taksu.
The third film from Sugino, Taksu introduces us to husband and wife duo of Chihiro (Saito Takumi) and Yuri (Yoko Mitsuya), who make their way to Bali to meet up with the former's pregnant sister, Kumi (director Sugino). Chihiro himself is ill and dying, which has taken quite a toll on he and his wife's relationship, making a chasm between the two that only grows as the film progresses. Hoping for the best from this trip, Yuri begins to see her heart wander, as she becomes increasingly interested in a beach bum by the name of Wayang, the relative opposite to her self involved and deeply depressed husband. A moving and in many ways existential look at romantic malaise and melancholy, Sugino proves with this film to be a rather entrancing voice on the world cinema scene.
Sugino, as a filmmaker, is head and shoulders above any other aspect of this feature. A relatively standard, almost primary color-like, broad look at a relationship on the absolute brink, it is in her filmmaking that much of the real heart and soul comes through. Her camera is a lingering one, Sugino using these long, lyrically shot and intimately framed takes to really engross the viewer within this world. Atmosphere is heavy and rich here, with the photography from Sidi Saleh giving the film a warm and yet naturalistic sense of style, creating a world that seems both lived in and yet just slightly heightened, fitting with the melodramatic narrative. There are also numerous sex scenes that add a visceral nature to the film, but also an air of eroticism that is handled with an assured hand, one that doesn't let these sequences just sit on screen as forced titillation. These sequences carry a great deal of weight and are quite moving.
The film's main lead, Yoko Mitsuya is a real revelation in front of the camera as well. Despite it being a standard character type for this style of melodrama, her performance is layered and feels tactile in a way many of these performances do not. Takumi Saito as Chihiro is a perfect example of the opposite, a character that both feels standard and one note, and rarely breaks free of that. The final act adds a great deal of depth to his character and his relationship to his wife, but it adds little to the overall narrative or its central themes. Supporting performances add quite a bit to rounding out the narrative, particularly Sugino as Chihiro's sister, a role that in any other film would act as nothing more than a plot device and window dressing, but here feels like a startlingly flesh and blood character within this story.
Overall, while the film itself may sound like it treads ground that generations of melodramas before it has already traveled, Sugino is an assured filmmaker who adds real humanity to this otherwise broad feature. Still a bit too stayed for its own good, Taksu is a gorgeous and emotionally resonant look at romantic melancholy, with some truly great performances to boot.
---