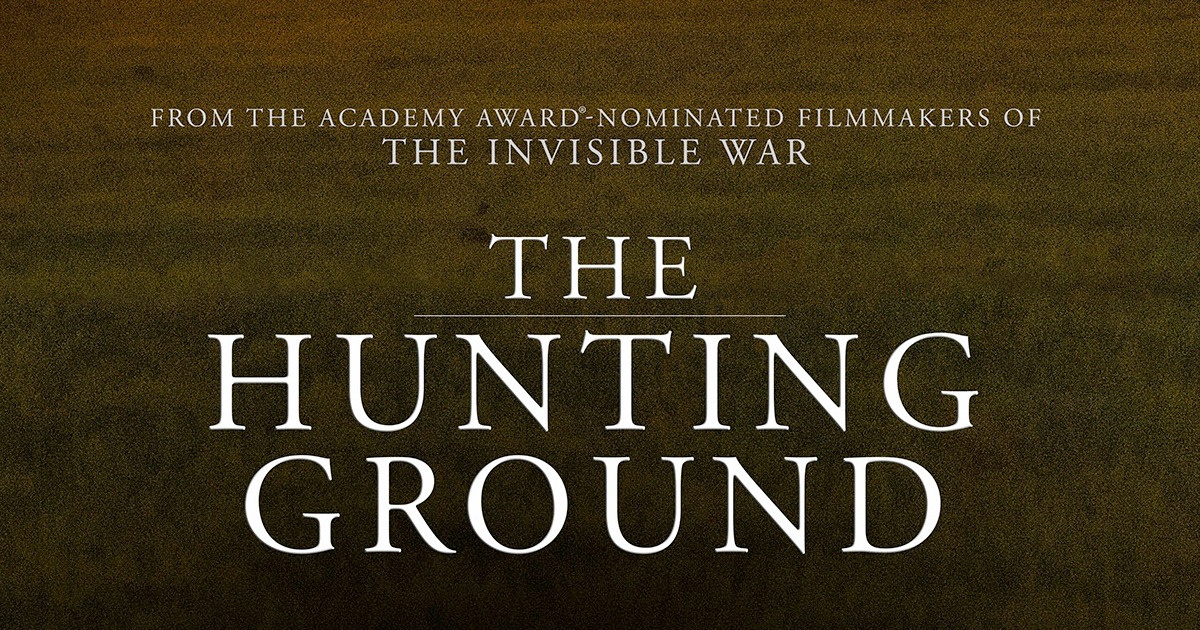 The college experience is one that's meant for many different, positive, life-altering experiences. Be it the educational and intellectual growth one experiences, or the various social interactions that turn the child that enters college into the adult that the institution hopes to release unto the world. Parties, classes, sporting events and all the various clubs one can join are all just cogs in the machine that a person is tossed into when they enter college, the machine that will hopefully churn out world changing adults.
But with all this comes a pitch black dark side, one that has unfortunately changed the way we view the college experience in today's world.
Sexual assault on college campuses has reached epidemic levels. One in five women is sexually assaulted during their college tenure, with just a minute number ultimately reporting the crimes. And that doesn't take into account the even smaller number of cases that see the perpetrator  getting any sort of punishment levied upon them. This hot button issue is one that has sparked a rise of protests on campuses across the country, and is now the subject of a breathtaking, important and infuriating documentary, The Hunting Ground.
Kiry Dick and co-director Amy Ziering re-team after their critically acclaimed The Invisible War for this scorching meditation on this epidemic, with its eye focused deftly on just a small handful of victims, using these first hand accounts to weave narratives looking at the cover-ups that have taken place, the place of Greek establishments in this rise in assaults and also the lack of prosecution or anything resembling that, with regards to those committing these acts. Looking directly at today's "rape culture," Dick and Ziering take powerful first hand interviews from survivors and their families, and look at those responsible, those responsible for the lack of retribution for the victims and ultimately the society that has insisted on victim blaming as the route to take.
Much like the pair's previous film, this is a hard film to critique aesthetically. Visually, the film doesn't do much outside of the typical talking head or issue documentary. However, it doesn't need any flights of fancy or any groundbreaking bravura filmmaking to make this story any more potent. Easily the most infuriating and haunting piece of non-fiction filmmaking since the aforementioned Invisible War, this is a densely layered treatise on "rape culture," with the narrative holding a keen and focused eye upon the subject at hand, and the various knots that universities, and society as a whole, tie when discussing the topic of sexual assault.
Narratively, the film is beautifully structured. While going off on various threads ranging from a woman who sadly took her own life following her assault all the way to the story of soon-to-be-first overall pick in this year's NFL Draft, Jameis Winston, the film structurally follows two survivors, Andrea Pino and Annie Clark. These two, as strong as any two lead characters you're bound to see this year, take it upon themselves to not only overcome their own situations, but to also get in touch with any other survivors looking for a way to get their voice heard. Using Title IX legislation to force the law to take these cases on, they are at the forefront of this debate, and offer the film a potent and emotionally resonant center to routinely come and rest its head on.
Briskly paced, breathlessly made and as maddening as the log-line would have you believe, this is documentary filmmaking at its very best. Both engaging and brazenly important, Dick and Ziering have once again proven that very few non-fiction filmmakers are quite as influential as they are. A haunting look at an entire institution that has taken the trust that it once begged for as a vessel for a young adult's own growth and expansion and routinely found new ways to undercut that by greed and sheer stupidity, this is the most important documentary in quite some time. This cannot be missed.
---
---