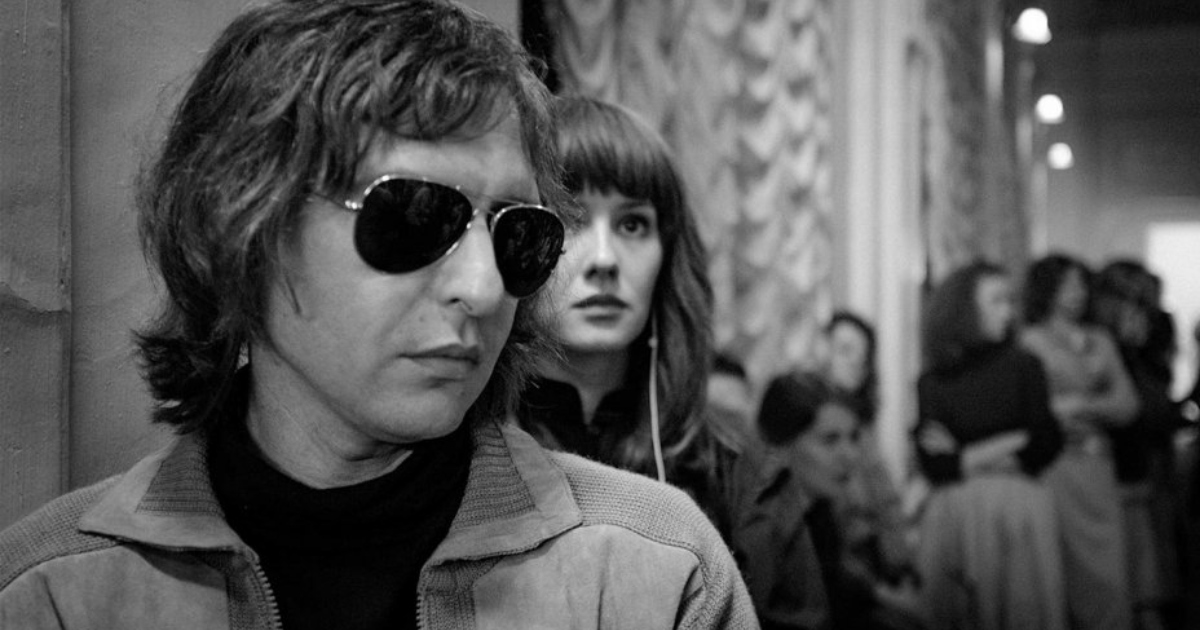 With the 2019 iteration of the Cannes Film Festival now well in the rear-view mirror, the year(s) long wait for some of the Croisette's most lauded films begins. One of those award-winning pictures from the 2018 festival is just now arriving in theaters here stateside, and it couldn't have come at a better time.
Taking home the award for Best Composer at last year's festival, Kirill Serenbrennikov's Leto is a music-heavy, politically-minded piece of fiction filmmaking that attempts to merge the two through a singularly energetic sense of style.

Leto may sound like your typical proto-rock biopic. Telling a dramatized version of the life of Kino frontman Viktor Tsoi, the film introduces us to the legendary Russian songsmith in his younger form, as seen more-or-less by those around him, specifically Mike Naumenko, leader of the group Zoopark. The pair come into contact not just musically but also much more intimately as Naumenko's wife Natasha (played brilliantly by Irina Starshenbaum) begins harboring feelings for the enigmatic upstart. Subsequently playing off the two men as some sort of gradation of the other, these relationships become foregrounded against a moment in Russian history that sees a spark being set to absolute political revolution.
Serenbrennikov is best known for the film The Student, yet this will likely become the filmmaker's truest calling card. Released by upstart distributor Gunpowder and Sky, Leto is a captivating burst of energy that feels like an absolute breath of fresh air in these, the doldrums of Hollywood Blockbuster Season. Shot expertly in evocative black and white, the film's frame comes to life in the moments of musical performance, be it on stage where audience members begin slowly losing themselves in the songs or more surreally as some characters break out into pop-art-like renditions of staples like Talking Heads' "Psycho Killer." These more experimental moments can sometimes come off as a bit self-indulgent and "cute" if you will, but what elevates theme beyond that is both an assured hand behind the camera and a universally good-to-great series of performances.
The central romantic trio are all quite special, specifically Starshenbaum, who is given a potentially thankless role as the hot potato being bounced from one man to another only to raise it above that by bringing a sense of naturalism and physical truth to each scene. Her relationships with these men feel real despite their cliche-filled nature, and there's a presence to her as a performer that is both captivating and often heartbreaking. It's a character one sees throughout the history of rock biopics of this ilk, and yet despite being a film built around the rise of a music scene in pre-Perestroika Russia, the real takeaway and emotional core is this woman's experience being caught between two worlds and two desires. Roma Zver and Teo Yoo as Mike and Viktor respectively are also good, but their characterizations can often play more flatly than their romantic counterpart, especially as part of a film that's a bit too bloated at a pinch over two hours.
Sometimes, a film's runtime can be seen as a gift or a curse. Some films earn an eight-hour runtime with some ease (Dead Souls, anyone?), and yet others can barely stand two. Occasionally feeling a bit too taken with its own sense of style Leto is somewhere in the center of these two. At 128 minutes it is admittedly a bit too long. The scope is properly broad enough to encompass the runtime, but there's little done with the political aspect of the narrative to fill it out. What results is a rock picture that is high on style, but outside of a transcendent performance from Starshenbaum, it's also one that's pleasant if a bit long in the tooth.