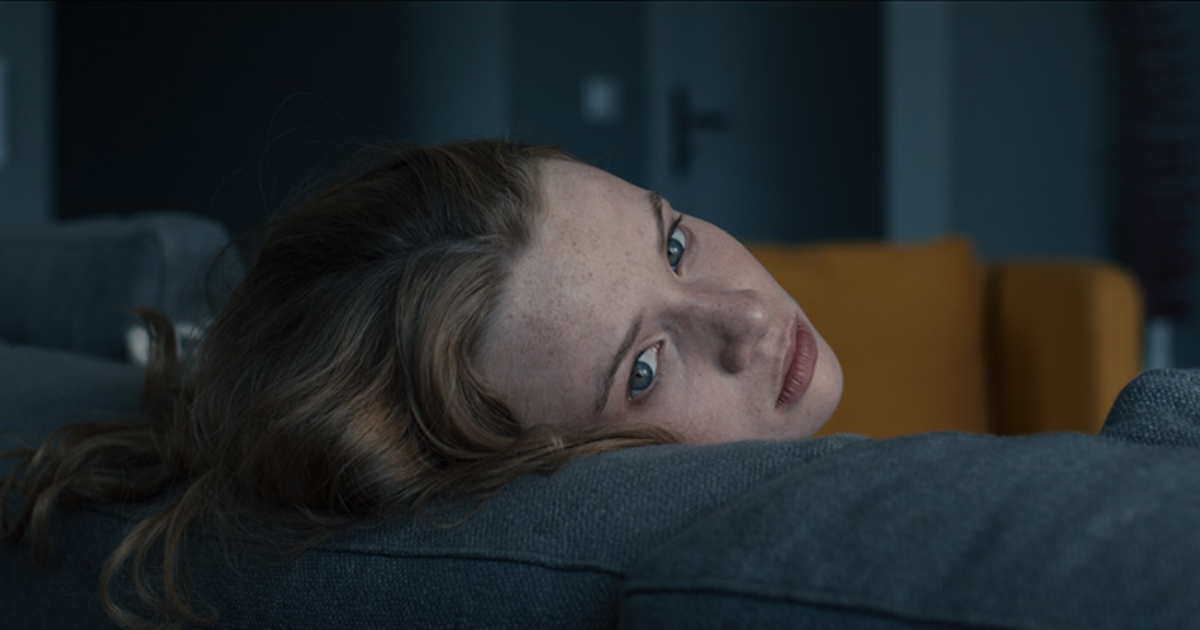 Coming of age films come in all shapes and sizes. From sleazy teen comedies to nostalgic dramas digging into the day-to-day life of young men and women going through some of the most traumatic and exciting moments of their lives. However, few films take the body horror route.

Blue My Mind isn't like most films, though. Starring Luna Welder, Blue is written and directed by Lisa Bruhlmann, and tells the story of Mia, a 15 year old new to a town and having a hard time fitting in. It doesn't help that the group of friends she's flocked to are, well, a bit "rough" around the edges. Spending their days smoking, shoplifting from the local mall and other relatively unsavory or unseemly things. You know, the stuff that would make adults shake their heads in generationally disconnected disdain. However, things begin to devolve even more as not only do the relationships between Mia and her friends change, but her own body changes in ways previously unforeseen. It may be a bit glib to call Blue a "body horror" film, but what it does become is a profoundly and unshakable look at female friendship and one's own connection to their body and their sexuality as it both changes in ways truly unthinkable and comes into clear focus.
At its very best, Blue is a thrilling exercise in genre storytelling. Superficially a body horror, proto-creature feature, writer-director Bruhlmann imbeds a beautiful sense of naturalism to the proceedings, partially through the modulation of tone and scope and also through her connection between the supernatural and the deeply human. Bruhlmann's script is insightful and structured wonderfully, building to a final reveal that's both haunting and beautiful. Her direction is also quite great, playing what is ostensibly a surrealist drama as something almost neo-realist. The film is drenched in washed-out hues, conjuring up a connection to water and the ocean that's also seen through the film's sound design and supernatural imagery. One hesitates to dive much deeper for fear of spoilers, but Bruhlmann sets her film in conversation with other recent art thrillers such as Raw, a film that feels in many way like a spiritual cousin of Blue. Think Raw by way of Kafka seen through the lens of, say, Sofia Coppola.
That said, without some truly superb performances, this film would be all for naught. Thankfully Welder is an absolute revelation. Taking on a character that reads like a stock lead from any of the above-mentioned coming of age pictures, Welder's Mia is a quiet and subdued teen on the verge of both rebellion and profound self-discovery. The chemistry between her and her group of friends feels real and relatable, and her penchant for experimentation does as well. Even in the film's most surreal moments, there doesn't seem to be a false note played, with much of that being to the young actor's credit. Like a supernatural Girlhood, this dissection of the female experience and their connection to both one another and their own bodies is a captivating, moving motion picture.