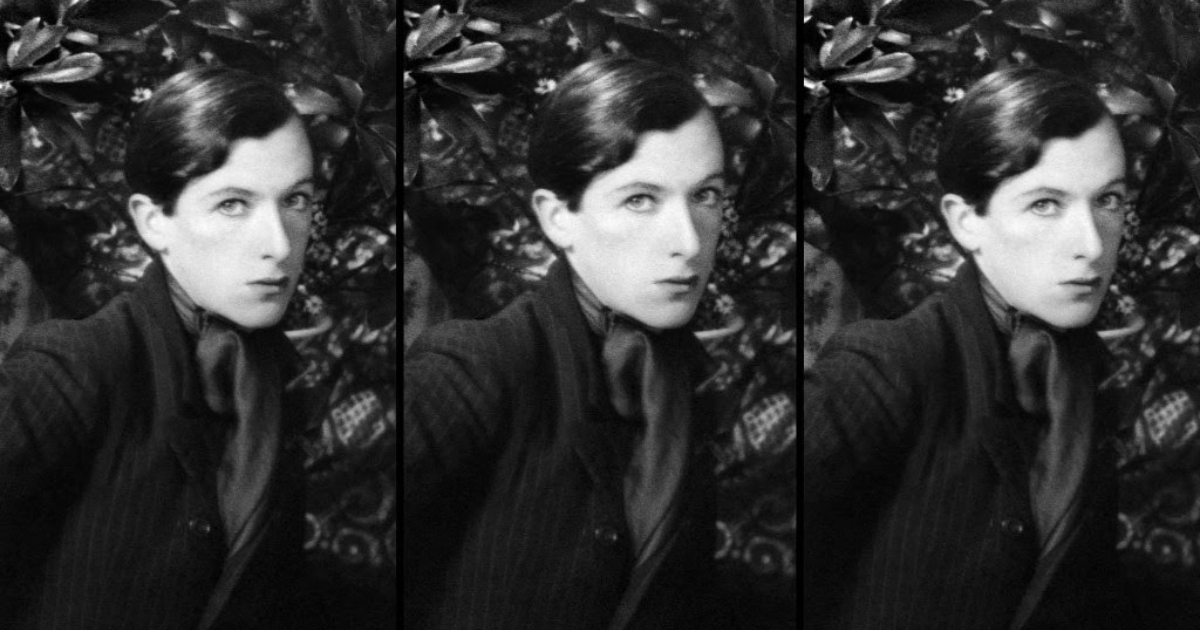 "What is beauty to you?"
No more than five minutes into Lisa Immordino Vreeland's latest documentary, Love, Cecil, this question is asked of the film's main subject, Cecil Beaton. A deeply influential multi-hyphenate, the photographer-costume designer-painter-writer-raconteur Beaton spent his entire life trying to chronicle his answers to that question. Born in 1904 and into a relatively cushy upper-middle-class family, Beaton glommed onto photography early on, starting his career off by chronicling the exploits of the "bright young things," London troublemakers making the club rounds in the 1920's. A self prescribed "dandy," these photographs are decadent and opulent, toying with light and shadow as much as it does gender and sexuality.
From there, Beaton would launch into a career of celebrity photography and even a profoundly influential run as a costume designer for iconic films like My Fair Lady. A singular artist with a singular voice, Love, Cecil is at its very best when director Vreeland pairs narrator Rupert Everett's warm narration (ripped from Beaton's own writings) with archival materials. Be it a still photo taken by Beaton, or even interviews done with the artist (one of which even opens the picture), these glimpses of Beaton's art and he as an artist are deeply entrancing. His early work, in particular, is captivating to see today, with his black and white photos feeling at once of their decadent time period and entirely of another world.
A superlative piece of editing, Love, Cecil has a jazzy pace despite sticking to a relatively strict narrative structure (it's told more or less entirely in chronological order with little breaking of the timeline), allowing the film to avoid playing like a filmed Wikipedia entry. The mixture of archival writing material from which the narration is drawn with first hand accounts of those who knew the man and knew his art, Vreeland perfectly encapsulates the baroque nature of Beaton's aesthetic within this brisk documentary.
Vreeland is best known for films like Peggy Guggenheim: Art Addict, and this is another great entry in her ever-growing canon. That said, with Beaton's art taking the spotlight here, those looking for something a bit more piercing will be left wanting. The film clocks in at just under 100 minutes, and with such a punch pacing, there's not much real dissection of Beaton the man, or at least what really made him tick. It's an incredibly warm film, which at points feels like hagiography, but there are brief glimpses of the man's interior life that bring the viewer back in. Of particular note is the early discussion of his sexuality, a tender sequence that hints at Beaton's endless romanticism that is as often his muse as it is his downfall. Sexuality is on this film's mind, again during a sequence about Beaton's war photography, but even here, it's a quick sequence that, if you blink, you'll miss it. Now, this pace makes for a compelling watch, but it doesn't do these quieter moments many favors.
What is on this film's mind a great deal is where one finds beauty. A real hopeless romantic, Beaton did spend a great majority of his life hunting for the beauty in this world, no matter where it pops up. Again, the sequence on his war photography hints quite beautifully at this, with his photos being as gorgeous as they are quietly terrifying. The sight of two soldiers in gas masks becomes something surreal and gorgeous when seen through Beaton's eyes and camera, with this idea becoming central to the artist's own project.
Finally in theaters after a lengthy festival run, Love, Beaton is a thrilling, if a little thin, rumination on the life of "the last dandy". Despite garnering numerous awards while on said run, the film is facing an uphill battle this summer season, but hopefully it will find an audience outside of the art houses and documentary circles. It's certainly more than worthy of notice.