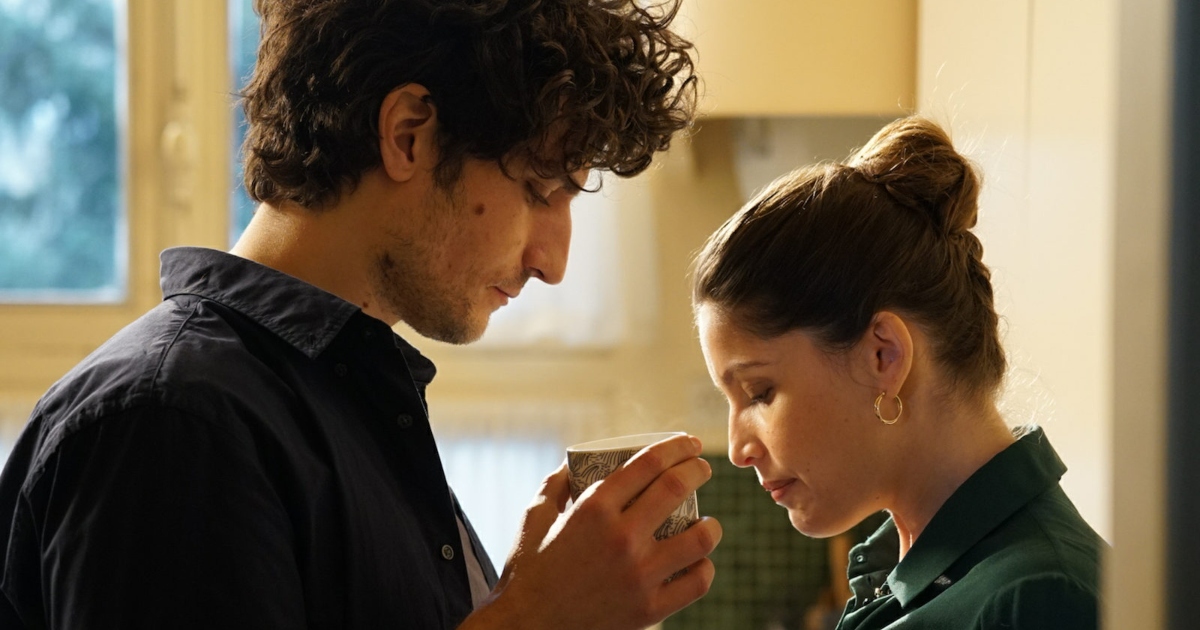 How's the cliche go? "The apple doesn't fall far from the tree?" That age-old adage can sum up many things in life, yet when it comes to film few things appear to fit that better than the works of father-son directors Philippe and Louis Garrel.
A documenter of relationships, Philippe Garrel has made a career out of mining the rocky terrain of romantic connection between men and women. Well, as with his debut feature Two Friends and his latest effort A Faithful Man, son Louis Garrel doesn't seem to be interested in leaving the family business. Thankfully too, because a romantic dramedy of this quality is much too rare in the film world these days.

A Faithful Man stars Garrel as Abel, a journalist with a certain way with women. Feeling not just in conversation with the films of his father but of other legendary French New Wave auteurs with a penchant for being curious about the human libido, A Faithful Man opens by thrusting viewers into a world not only of shifting points of view (narrators vary through the film's runtime) but of shifting allegiances. The disheveled-looking Abel, at the film's opening, discovers that not only is his partner pregnant, but that the child is not his, sending his life into a spiral of stop-start romances that vary in their depth and their temperature. The film jumps almost instantly to about a decade later, and after the death of Paul, his partner's baby-daddy, the two rekindle their relationship until a young woman with a decade's worth of lust for Abel leaps onto the scene, leading to a romantic battle that plays out as part lust-fueled farce and part dry comedy of manners.
Despite the arguably dismissive tone of the above couple paragraphs, the connection between Louis and his father Philippe's work is not only admirable but a badge of honor. A Faithful Man isn't just an expertly crafted romance picture, but also one that's both charming and incredibly insightful. Co-written with iconic French writer Jean-Claude Carriere, the film has an oddly literary structure, with shifts in points of view and of tone that play out in an almost dream-like way. Each narrators voice feels incredibly singular and yet of a piece with the larger whole, particularly that of Lily-Rose Depp's character, a young woman who finally gets the love of her life only to instantly fall out of love with him once the chase has been given up. It's an incredibly nuanced and mature film, a film that never languishes in the romance instead finds the humor in the inconsistencies of the human heart.
Speaking of Depp, she's an absolute revelation here. Giving a performance full of youthful jealousy and lust, Depp gives her character an intense melancholy and sometimes down-right sadness while fighting for the man she thinks she's born to love only to realize it may all be an illusion. Garrel is also quite great here, playing and almost Buster Keaton-like stone-faced paramour caught between two romantic worlds. His performance is muted both physically and verbally, yet there's a deadpan nature to each of his line readings that elevates a shockingly funny romance parable. Rounding out the cast is Laetitia Casta, in the role of Marianne, and while it may seem like her wet blanket of an ex-wife character could be a negative, her relationship with Abel feels incredibly real and relatable, giving the otherwise arch dramedy some much-needed heart and humanity.
At 75 minutes A Faithful Man may seem indebted to a generation of romance films that seems to be all but dead, but it's in actuality one of 2019's most charming pictures. With three ace performances and a director aptly aware of romantic dynamics and the melancholy within them, this is an engrossing romance film par excellence.