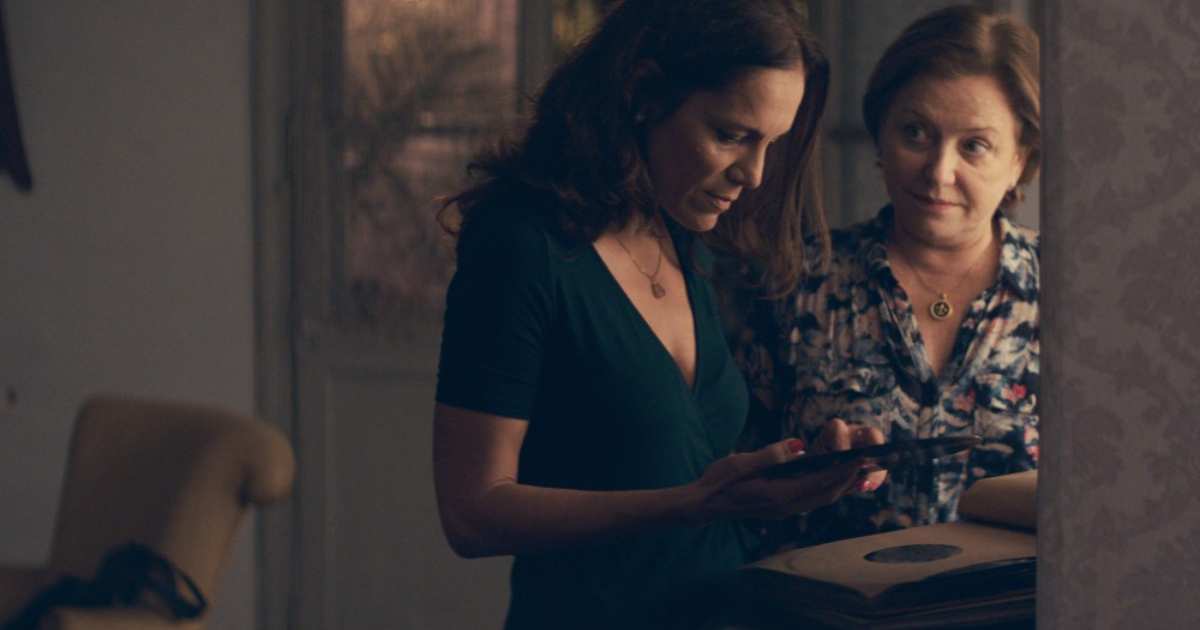 With the 2019 Berlin Film Festival right around the corner, one of the more talked about entrants in the 2018 edition of the prestigious global film festival would have already hit theaters and more than likely be nearing a home video release. However, that's not the case for the multi-award winning Berlinale hit, the debut feature film from director Marcelo Martinessi.
Released on January 16, 2019 due to its status as Paraguay's official submission in the foreign-language category at the upcoming 91st Academy Awards, The Heiresses hit the streets of Berlin in early 2018 to rapturous response, earning two Silver Bear awards at the festival, and numerous rave reviews from publications across the globe.
The film is a multi-layered picture, a film at once about late-life romance, Paraguayan society and class struggles, all told by a first-time feature director far beyond their years. Centering on a pair of descendants of wealthy Asuncion-based families, Heiresses introduces viewers to Chela and Chiquita, a dynamic duo of sorts with going on four decades of time spent in each others company. Despite being from once great bloodlines, the pair hit some rather hard times only to start selling off their possessions, in turn leading one half of the pair to be arrested on a fraud rap. With Chiquita away, Chela is pushed to the edge, forced to go about making things right all on her own.
That is until she begins driving as a taxi of sorts for a group of older women, which somehow leads her to meet the youthful and vibrant Angy. This new, exciting, energizing connection sparks a change in Chela, setting the film off into exciting and profoundly moving directions. Pushing the performances to the front, director Martinessi lays much of the focus on his actors, and they deliver in spades. Ana Brun stars as Chela – a performance which won her one of the above-mentioned statues in Berlin – and is an absolute revelation here. A character study at its best, the film is a tone piece, focusing on the physical presences of our characters, the glances or gestures they give while in each others presence. Brun gives a quiet, but not entirely mannered performance, a turn that hints at the film's slyly warm atmosphere, warmth and humanity that is much needed in a film as potentially bleak as this.
Taking this film at face value, one could only imagine the type of poverty-stricken slop that would arise from this type of narrative. Instead of focusing so squarely on the economic plight of these characters, Martinessi instead makes the film about relationships and connections, backgrounding the politics of the film as to make it both less abrasive and all the more emotionally compelling. It never leans away from the commentary on class, but it simply pairs it opposite a story about love, loss and burgeoning desire, which allows the themes to play out in a much more humanist and naturalistic manner. It's a canny decision and one that, for a first time director, is startlingly mature and adult.
It's also simply beautiful as an aesthetic object. In many ways similar to last year's Alanis, Heiresses is told primarily through quiet, intimate medium shots or close-ups, at once making the film feel incredibly claustrophobic and yet oddly warm. The photography is impressive, inviting the viewer to investigate each frame for the subtle hints at our characters and their motivations within each sequence. Despite being a truly specific type of narrative, each frame has a natural intimacy in its camera work and photography which draws the viewer in, helping what could be an oddly isolating work of class deconstruction into something much more moving and much more universal. It's in this balancing of emotional artistry and nuanced political musing that makes The Heiresses a breath of fresh air in the doldrums that is the January theatrical slate. Drawing impressive performances from a largely unknown cast, Martinessi proves to be an exciting new filmmaking voice, debuting with a film that is kind and humane, yet never panders or simplifies. A truly astounding piece of work.