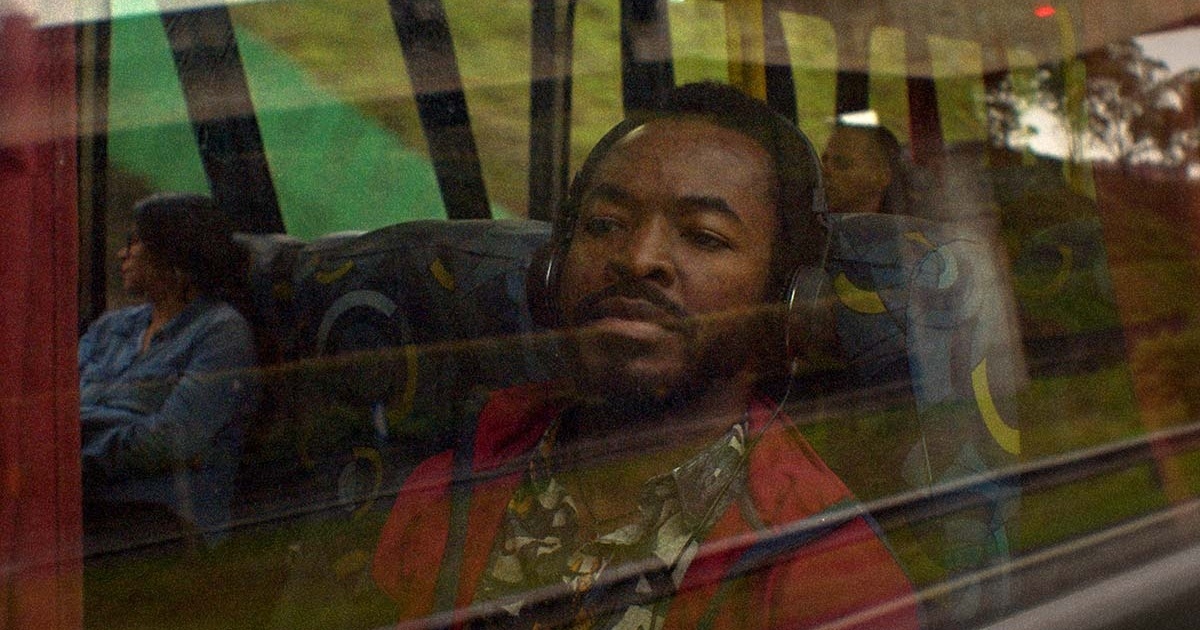 Every week it seems as though streaming services like Netflix, Hulu and Amazon Prime go about adding new release films in numbers that are genuinely staggering. Be them original films produced within the proverbial walls of the service's production companies or films produced independently and purchased at the various festivals that run during a given year, these services are chockablock with films of various shapes and sizes that may or may not make much of a splash within this massive streaming ocean.
For example, for every Old Guard that Netflix drops, they also bring to the service much smaller films, such as Shine Your Eyes. New to the service on July 31, Shine Your Eyes is a fascinating character study and immigrant story that introduces viewers to Amadi (played beautifully by OC Ukeje), a young Lagosian musician on the hunt for his missing brother Ikenna. As his journey progresses, however, the trip evolves from a troubling hunt for a missing loved one to something almost metaphysical. Similar in tone to, say, the films of Christian Petzold, Amadi slowly unravels a web of lies built by his brother while also taking in the sights and sounds of Sao Paulo. So again, part character study and part immigration story, this Matias Mariani-directed feature finds Amadi not only hunting for his brother but also slowly embracing this new world he's found himself in.
Teaser SHINE YOUR EYES a film by Matias Mariani from Primo Filmes on Vimeo.
And therein lies the film's real beauty. Mariani's first fiction feature, Shine Your Eyes embraces both fiction and non-fiction film language, seeing the director use his incredible eye for cityscapes and affinity for naturalistic performances to add incredible liveliness and texture to a relatively simplistic story structurally. Maybe it's Leo Bittencourt's incredible photography, but for the films roughly 100 minute runtime the city feels genuinely alive, with Mariani's camera taking Amadi's point of view and ruminating lovingly on everything from the vivacious music that comes from seemingly every window or the beautiful architecture. Mariani does so without ever losing sight of the central narrative, a narrative that feels relatively classic in its structure and execution, brought back to life by nuanced conversation around the relationship the brothers have to their Igbo culture.
It also helps that the performances here are uniformly good. Ukeje is incredible here as Amadi, giving a performance that's equal parts tense and charismatic. What could easily be a passive, lifeless performance is in actuality far from it, with Ukeje's Amadi playing a perfect vessel for explorations of both the Sao Paulo landscape and, albeit on a smaller scale, modern immigration. A shockingly considered and mature film, the larger narrative arc may feel a bit conventional and leave enough questions unanswered to become genuinely frustrating but its Ukeje's performance that turns that narrative into something truly engrossing. Pairing this intimate and tender performance with direction that carries a shockingly high level of energy within each frame turns Shine Your Eyes into a film that will hopefully not be lost in the relatively clogged Netflix landscape.