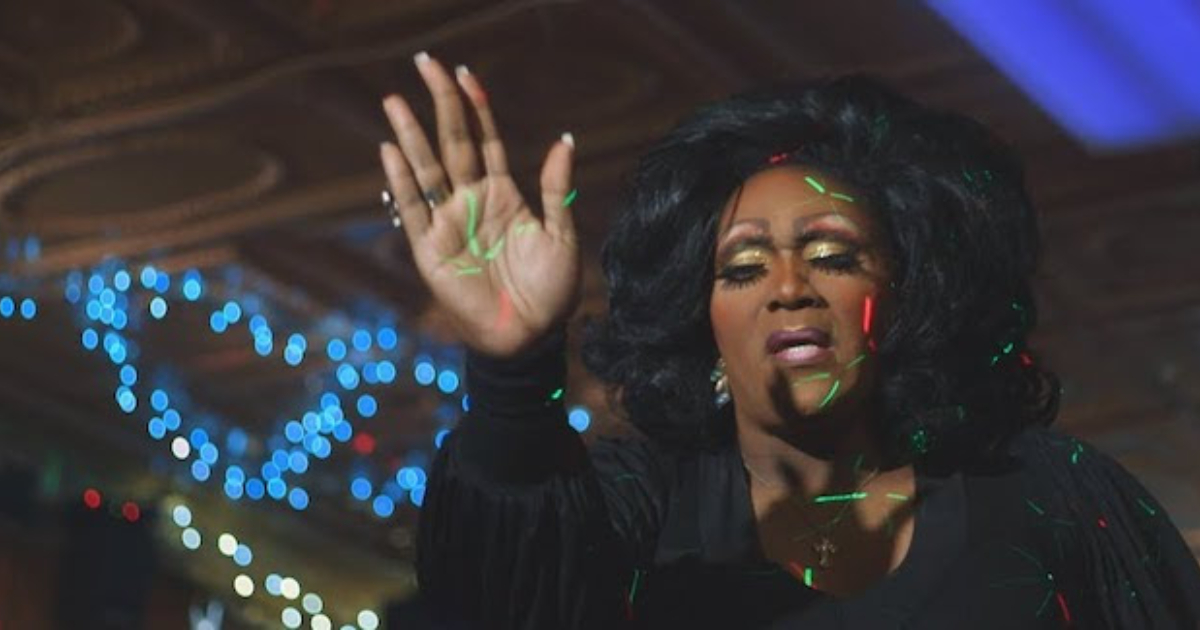 All the way back in 2008, director Larry Charles lept from successful gigs as one of the guiding forces behind things like Seinfeld and films like Borat, and teamed up with TV blowhard Bill Maher for a documentary entitled Religulous. Highly controversial at the time, Religulous has since been relegated to the backlog of issue docs that made the post 9/11, post-Michael Moore documentary landscape borderline insufferable.
So why bring it up here, in a review of a limited-released documentary seemingly not connected in any real way?
Hitting theaters in New York City February 8 (LA come March 8), The Gospel Of Eureka is a breathtaking study of religion in the age of skepticism and social progressivism. Set in Eureka Springs, Arkansas, Gospel is the latest film from directors Michael Palmieri and Donal Mosher, and finds itself caught in the middle of two entirely different worlds. At once, Eureka Springs is a loving and supporting home for members of the LGBT community, made manifest in the film by one of its two major settings, a bar where drag performers hone their craft and perform for the city's public. Billed as a "hillbilly Studio 54," the bar is owned by Lee and Walter, two gay men who are themselves deeply devout Christians, pointing towards the other segment of the Eureka population highlighted here. The other major aspect of the film is where the Religulous comparison comes into play.
Despite spending some time in the company of a young man who has opened a Christian t-shirt store in hopes of healing the divide between the Christian and queer communities as his own father is gay, the second primary setting is a local passion play, that has become the crown jewel for the otherwise forgotten city. The film introduces us primarily to the the man who has taken the lead role of Jesus in the play, which itself is a campy, cartoonish rendition of this story. Similar in style to the segment in Religulous that focuses on a similar piece of performance art, the differences between these two segments is what makes Eureka such a profound piece of work.
While it doesn't shy away from judging some of its subjects (there's a brief moment where an elderly man says he doesn't way LGBT people in his home and it's jarring to say the least), that makes Eureka so worthy of note is its complete and utter empathy for everyone on screen. Putting into conversation drag performance and the acting of a passion play, the directors shatters the perceived walls between people's faith as seen in the abstract and organized religion, becoming more a film about what performance is spiritually than one about Christianity specifically. Literally doing so in the film's startling final act, seeing drag performers opposite men and women performing a passion play throws their relationship into clear focus.
In opposition to the Charles film mentioned in the first paragraph here, Eureka jettisons the bullshit sense of self-importance and the sneering smugness that one thinks of as enlightened edginess as they get through their teen years, and instead doesn't try to make black and white judgments. Summed up best by a pastor seen in the film, Mosher and Palmieri don't want to make peace between these two seemingly opposite worlds, instead positing that the simple freedom to one's own liberty and freedom is all that anyone ever needs. You may not agree with the lifestyle, but that doesn't mean they're worth is any more or less. There's such a deep well of empathy in this film that paired opposite some smart and lively narration by performer Mx Justin Vivian Bond, and you have a film that takes the age-old battle between rigid traditional religious life and social progression and births something thought-provoking and deeply moving.
It's also simply one of the better-looking documentaries theaters have seen in quite some time. Very much in step with the more artful segments of American non-fiction filmmaking, Eureka is incredibly well-lensed, taking visual cues from films like Hale County This Morning, This Evening and structural notes from films like those of Frederick Wiseman. Brisk and propulsive, Mosher and Palmieri pace the film perfectly, getting across their point with economy and startling humanity. The final act is the greatest triumph here, elevating the spiritual nature of drag performance in small-town America while also highlighting just how campy and artificial the performance of religious tales can be in the same region. This thinning of the barrier between the two worlds is impressive and makes Eureka a real gem of a film.