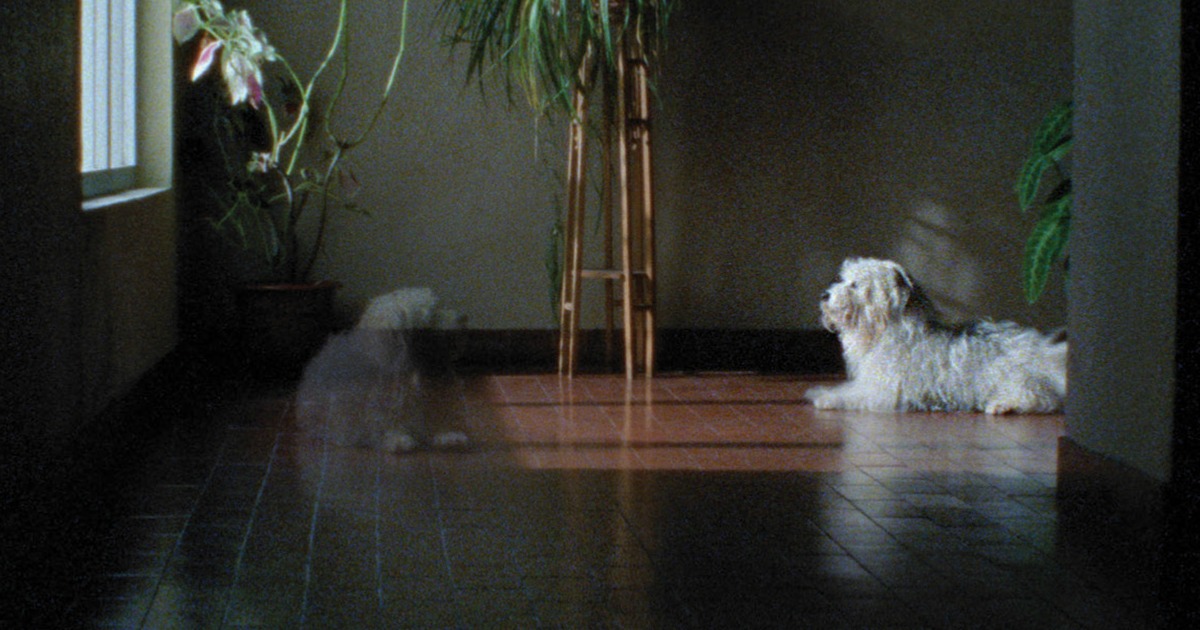 When looking at Miguel Gomes' masterpiece, Arabian Nights, one must first decide if what they are viewing is one singular piece of cinema, or three separate segments of one much larger epic. This writer likes to assume that anyone viewing this six hour-plus meditation on a nation being undone by those in positions to lead will see it in one large block, but if you're Portugal, Oscar hopes change that idea.
The nation's submission for this upcoming Oscar ceremony in the Best Foreign Language Film category, Arabian Nights: Volume II – The Desolate One arrives in New York this weekend, and marks a decided shift in tone and structure from Gomes' almost anarchic, surrealist first outing in this collection. Scheherazade returns here as narrator, as she weaves together three stories that turn their collective eye onto the austerity measures that were implemented following Portugal's economic collapse, which in turn not only raised taxes but slashed wages for many men and women within the nation. And this issue is not only at the root of this series, but is literally front and center in this second feature. Described as the result of a "government devoid of social justice," Gomes' focus throughout this trilogy is on these measures, and maybe his most assured skewering comes in this very film.
The first story here tells the story of Simao, an elderly man who has been seemingly gifted with the ability to eat anything he wishes all without gaining a pound, thus being described as "without bowels." As one could guess from the first segment's title, Chronicle of the Escape of Simao "Without Bowels," this story revolves around the old man as goes on the run having murdered four women, going from on-the-lamb serial killer to urban legend of sorts, as those around him begin to respect and admire his ability to steer clear of the oppressive state that wants to capture him. We see through the omnipresence of figures such as a drone or a police officer that seems to appear out of nowhere just over the man's body, and through Scheherazade's narration that this is a man who did commit heinous acts, but only due to the world that surrounds him. Scheherazade's narration here is key to truly unraveling this relatively dense and obtuse yarn, particularly her discussion as evil being nothing more than a "severe tendency of selfishness." This is Gomes at his most playful. and yet it never seems to lose that lingering bite that is seen throughout this series.
---
---
And then there is The Tears of the Judge the second and most engrossing of the three narratives told here, and also the most out right angry of the bunch. Gomes at his most satirical, this second story is set in what appears to be a modern day, open air court, where we meet a judge (Luisa Cruz) who is presiding over a case involving 13 stolen cows, a harem of Chinese brides and so very much more. Book ended by a beautifully told sequence involving the daughter of this judge who has just lost her virginity in what is Gomes' most interesting sub-narrative yet (the ideas on gender and the roles each gender plays in modern Portugal is quiet invigorating), this is the funniest of all of Gomes' short stories here, and also the most biting. Very much playing on ideas of a system's corruption being at the root of modern economic, sociological and political ills, we the viewers watch as the story here gets more and more grand, more and more absurd, and ever so knotted. Instead of ever getting to one true culprit, we watch as the judge discovers that the net of corruption here is cast wide. People don't steal out of a simple blind choice. This is the moment where many of the themes that Gomes is toying with across this series become crystal in their clarity, and it comes in arguably his most lively and inventive segment up to that point.
Finally, Gomes rounds out his second Arabian Nights film with a moment of structural experimentation, The Owners of Dixie, the lightest of the stories. Ostensibly a collection of vignettes involving the adorable Dixie, a Maltese-mix who enters and exits the lives of numerous tenants within a blue-collar housing complex, we also become privy to the lives of numerous people at a nearby housing project, as their lives become the subject of stories told by an elderly couple to a younger pair they are entertaining. At moments beautifully lively and at others strikingly melancholic, the film is a perfect distillation of many of this film's central themes. As tenants begin receiving eviction notices right and left, we see the loveable pup jump from owner to owner, with responsibility never staying with one person for any extended period of time. This is a core theme within Arabian Nights and few of these segments explore it quite as grand as this.
---
---
This third segment is both the lightest of the three stories told here, but also maybe the crowning achievement of this series to this point. Be it a rapper rhyming about learning to walk by force or a New Year's Eve party from 2004, Gomes is directly exploring themes central to the film, in far more naturalistic ways than previously seen. Throughout The Desolate One, the aesthetic is similar to the previous entry in this trilogy of sorts, with cinematographer Sayombhu Mukdeeprom toying with lighting and lush primary colors to truly great effect. However, in this final short story, Gomes' eye becomes far more elaborate narratively. His ability to dissect the lives of numerous working-class citizens while keeping his hand firmly on the pulse of his central theme is something of a triumph, particularly when seen within the grander context of what comes across as a narrative that's more melancholy than truly angry.
The second segment is also of note, as not only is the lighting and costuming of the highest order, but the way Gomes frames each shot and allows the film to truly envelope itself in pure surrealist satire is awe-inspiring. Gomes is a baroque filmmaker, with ornate details that help build the type of lived in world that at once can support the social realism of the final story here, as well as the ghastly figure that ultimately concludes the film. Very much a filmmaker entirely his own, this film hints at inspirations such as Roy Andersson, with Gomes' frames carrying many of the same playful world building tropes as that deadpan surrealist. Obviously using the camera in vastly different ways, Gomes has a sense of assurance in his craft that is profoundly moving, at once able to shoot a surreal sequence of four naked females sunbathing on top of their housing project, and the next shoot a candle-lit interior sequence seemingly ripped out of the very best type of modern romantic drama.
The first segment is arguably the film's most beautiful, particularly its use of the camera to inspire both laughs and dread within the audience, but it's also arguably the weakest and least memorable sociological discussion. As mentioned above, this segment really thrives when the cinematography shines, but lacks neither the engaging satire of the second story nor the hazey naturalism of the finale, making it something of a weak link. That being said, watching Gomes the filmmaker evolve from a story surrounding a man who apparently has no bowels, to a gorgeously composed story of a dog journeying into and out of the lives of men and women forever changed by a nation on the verge of total collapse is proof that he may very well be the most interesting voice in all of world cinema. And as with any good story, the final shot of this film will have any viewer craving for the next entry as soon as humanly possible.