We, as a nation bred on the idea of "freedom of speech," and idea perverted so much within this nation that it has become the basis for anyone trying to justify things as toxic as genuine hate speech, have truly taken for granted the freedom that we have been given inside our own country. As we look at the tyranny in the Middle East, and as film fans have seen legendary auteurs like Jafar Panahi become jailed for expressing their world views through their art, there are few things as genuinely upsetting and anger-inducing than watching artists have their voices stripped by the government that should be fostering them to be even stronger.
That's why seeing a film like Manuscripts Don't Burn not only make it out of a nation like Iran but hit US shores is not only a great thing for film fans to rejoice about, but in and of itself a piece of political revolution that needs to be discussed and supported.
---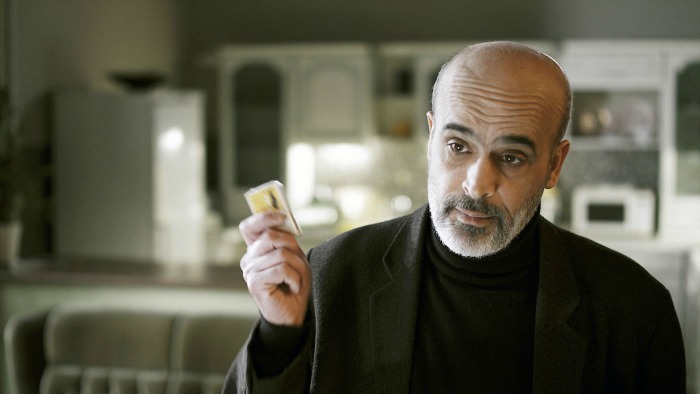 ---
From director Mohammad Rasoulof, himself currently on bail in anticipation of a year long prison sentence and a 20 year ban from filmmaking due to illegal filming, comes this harrowing masterpiece and brazenly antagonistic piece of political upheaval. It's as much a piece of a political revolution than anything really resembling a piece of cinema.
Based, at least conceptually, around a decade long series of murders and disappearances that involved roughly 80 dissident artists, the film follows the story of a writer named Kasra who is working on a memoir that includes a story about him witnessing the attempted murder of 20 artists and intellectuals by a staged bus crash. Trying to see his daughter one last time, he cuts a deal with an official where he will give him a copy of the manuscript for the ability to leave the country. However, to save himself some wiggle room, he's sent copies to two fellow artists, in what sounds like a relatively fool-proof plan. But not in Iran. Not with an omnipresent government. Not under oppression.
The film, structurally, has an issue or two. One of the key players here, if not ostensibly our lead character, named Khosrow, has been tapped by the government to kidnap these artists and find the copies at all costs. We discover relatively early on that he's only doing this to help his extremely ill son get the care he needs, and while it's enough to allow us a little sympathy for a man who would be a pitch black monster (exactly is the case for his evil partner and even more monstrous leader), the story simply runs in place when it focuses on this subplot. Almost entirely unnecessary thematically and ultimately unrewarding dramatically, the film could have excised a good 15 minutes and become as taut and bewilderingly tense a thriller as this year would ever hope of giving us.
---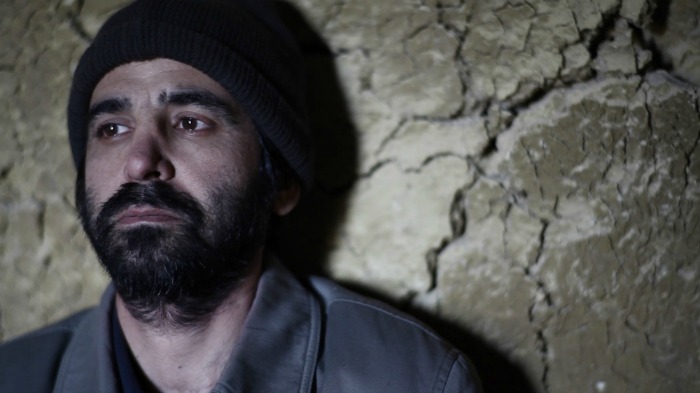 ---
Thankfully, it still lands pretty damn close to that mark. Incredibly quiet and broodingly intimate aesthetically, the film is an unflinching look at creative oppression that is currently tearing Iran apart from the inside, and this film, much like the recent work of the aforementioned Panahi, feels like it comes entirely out of pure human compulsion. Seething with anger and a vitality that turns this film into an entirely singular film experience, Rasoulof's camera is ever present, causing a sense of claustrophobia to become more than just a thematic point. Raw and unwavering, the film gets gorgeous blue-tinted photography and really allows the inherent tension to breath throughout the two hour picture. While the camera work here is quiet and stayed, very much the style of modern Iranian cinema, the film's underbelly is breathlessly intense, with the camera's disinterest in flinching from some truly bleak moments ultimately the most exciting and truly important aspect of the film. This is a still running issue in a nation that is seeing its art suffocated out of existence. It's not something we can flinch from any longer.
Overall, despite a few moments where the film feels a bit long in the tooth, Rasoulof has created something greater and more important that just a piece of cinema. Something bigger than a movie. Yet another entry in the ever growing revolution against the Iranian government and their ever tightening fist, Manuscript's Don't Burn is inarguably one of the most important films you'll see all year.
---