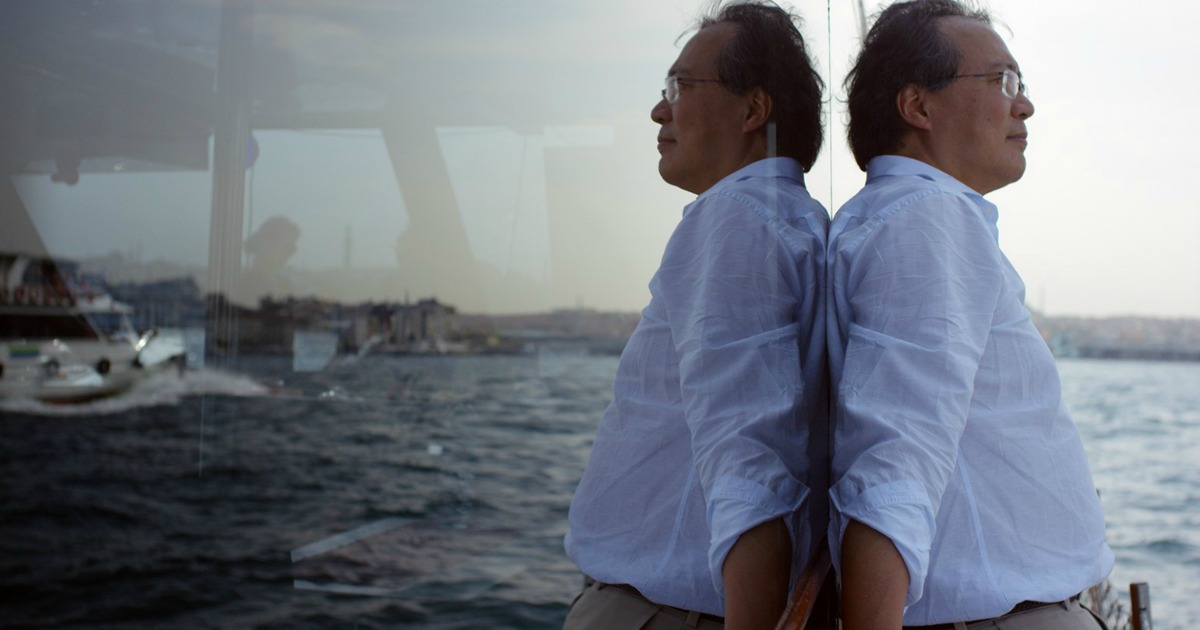 While the musician Yo-Yo Ma has become a relatively household name, being seen in people's homes on television since the Kennedy Administration, the talented men and women that are members of his beloved Silk Road Ensemble haven't quite seen the same pop culture transcendence. An oft-rotating lineup of people ranging from vocalists to visual artists, the Silk Road Ensemble draws from over 50 men and women from all walks of life. Less concerned with their race, religion, sexual orientation, language or any other superficial descriptor that's seen as a boundary in today's cultural landscape than each respective person's ability to communicate clearly and passionately through their art, this ensemble is a moving distillation of the true power of art.
After premiering at last year's Toronto International Film Festival, The Music of Strangers from director Morgan Neville went on to have a special screening at this year's Berlinale, giving the film some film festival bonafides to go with it's rather intriguing premise and the talented filmmaker behind the camera. Neville is best known for the recent series of documentaries he's been behind, including Oscar winner 20 Feet From Stardom and last year's superb Best Of Enemies, but this is arguably one of his best films to date.
---
---
From the film's very opening, one becomes privy to the type of energy and atmosphere Neville's film is attempting to instill. A raucous group performance begins the picture, and from there we get a brief glimpse into the life and career of Yo-Yo Ma. However, as the film quickly proclaims, Ma isn't entirely the lead of this film. Soon after a quick look into the life of Ma, the film thrusts us into the lives of some of the men and women that make up the Silk Road Ensemble. As much about the music itself as it is the music's ability to communicate across any sort of superficially assumed boundary like language, Strangers introduces us to artists like Wu Man and Cristina Pato, both perfect exemplars of what this group attempts to do through its art. Playing the pipa and gaita respectively, these two artists are taking on instruments that are slowly fading from the cultural zeitgeist of their respective homelands.
Gorgeously composed, Neville's latest picture does come off as a touch self important, a fact that's relatively easy to forgive when you get lost in the film's vibrant energy. Shot beautifully with editing that makes the interludes here seem fully of both life and also insight into the world-spanning collective that is at the center of the film, the film at moments feels akin to a Vice-style non-fiction film, but really comes into its own when the music is allowed to take center stage. That being said, this is a deceitful film in that, from the opening credits sequence, one would imagine this being a concert film with brief interviews interspersed. A far less conventional picture, this instead uses the music as more like an invitation into the lives of some of the men and women who composed and performed the pieces.
The film fails in the fact that this is very much a superficial look at these artists. Spanning only a touch over 90 minutes, the film both flies by and yet feels oddly light. Some of the stories here are delightful and truly moving, but very little depth is given to any one person. Even Ma's story is relegated to a brief discussion near the front of the film, with Neville's film trying to tell too many stories in such a brief amount of time. However, the themes at the film's core, like the transcendent ability of music and the ability for people to get in touch with their heritage through art, are profoundly moving, and make director Morgan Neville's latest film a real triumph.