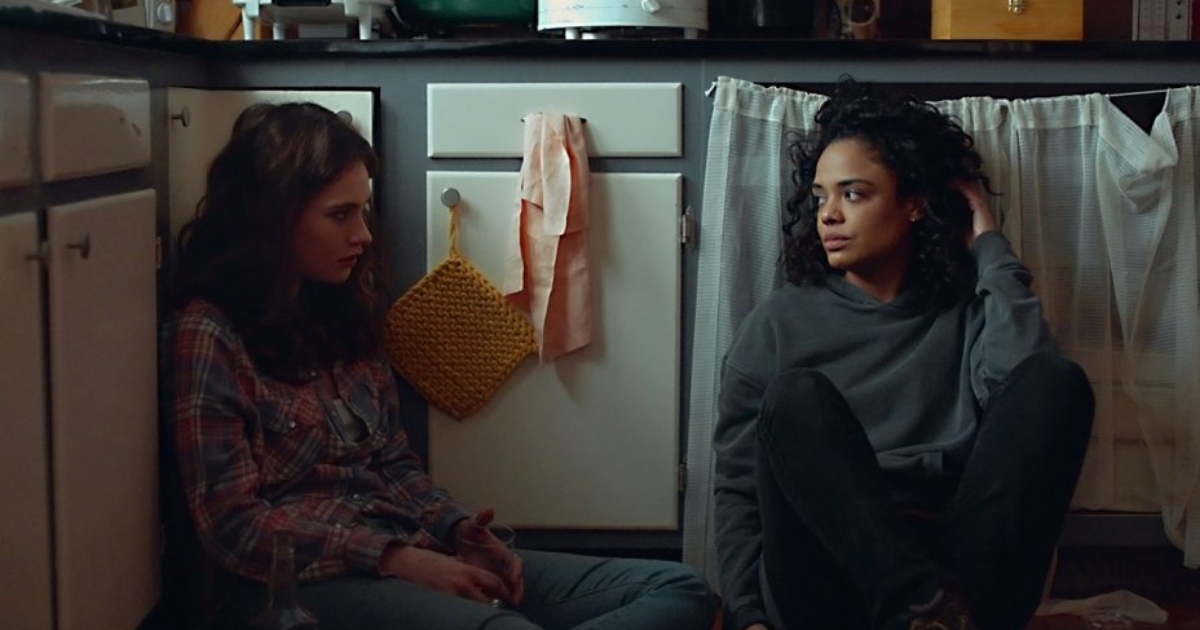 There are few actresses today with a more compelling screen presence than Tessa Thompson.
While she's become a star in franchise films like Creed and Thor: Ragnarok, Thompson has been turning out superlative performances for the better part of 15 years, in films both gargantuan and minuscule.
Take Little Woods for example. Another entry in the long line of post-recession neo-Westerns, Woods introduces us to Ollie (Thompson), a former drug peddler who appears to have gotten on the right side of the law. Nearing the end of her probation and out of the drug running game, Ollie as close to a white hat hero as the American boomtown can find. Stricken with drug addiction, poverty and late capitalism, the North Dakota that plays host to Ollie is as unforgiving and ruthless as any Wild West locale out of the Western canon, and it's not about to let her go so easily. Despite being within reach of beating her probation and coming out the other side with some semblance of freedom, things are only going to get more difficult as her sister (Lilly James) reveals that she's with baby number two and their home is about to be repossessed if they can't come up with half of the remaining mortgage within a week. Forced to go back headlong into the world of prescription drug running, Ollie must do whatever is necessary to keep herself and her family afloat when it seems like the world is collapsing around them.
Directed by Nia DaCosta, Little Woods is a rather exciting debut feature for the director of the upcoming Candyman reboot. DaCosta directs the film with an assured hand, one that's keen on both the dire nature of the situation that these men, women and children find themselves in and also one that's incredibly empathetic, even in the darkest of moments. The photography and production design are rightly muted and lack real polish, which helps elevate the brief glimpses one gets of the natural beauty that is found within this landscape. Particularly near the end of the film, when a trek to Canada is begun, Little Woods sets this odyssey against a rugged, but beautiful landscape, making it all the more alluring. The narrative feels ripped right out of the current generation of post-Recession poverty dramas, and while the story doesn't seem to add much to the larger conversation, there's a humanism and empathy that is incredibly fresh and allows the "good people doing bad things for good reasons" trope to have new life. It's an urgent portrait of life on the margins of society, and one told with a deft hand.
However, this is Tessa Thompson's film, and stands as a testament to what makes her truly one of today's most exciting actresses. More or less a stock character for this type of drama, Ollie becomes flesh and blood thanks to Thompson's incomparable screen presence, a presence that screams confident as believable as it does incredible self-doubt and uncertainty. There's a real nuance to every beat of her performance, with her eyes proving to be as powerful a vessel for drawing empathy and creating a sense of humanity as the screen has seen in some time. Her scenes with James are top notch, and as things begin to spiral out of her control the urgency with which her character acts is unshakable. It's a tour de force, truthfully. James is good, with the quieter moments involving her character really singing, as they seem to steer away from the cliches of this type of drama, and the supporting cast writ large is quite fine.
DaCosta's feature debut is impressive and quite promising. Driven by a towering lead performance from one of today's great performers, Little Woods is a tense and taut neo-Western/thriller that finds director and star absolutely in their pockets. Shot beautifully and with a humanist eye, DaCosta is a filmmaker to keep a watch out for and Thomson once again drops an ace performance into the world. Hopefully, this will find a home as it expands to theaters starting April 19.