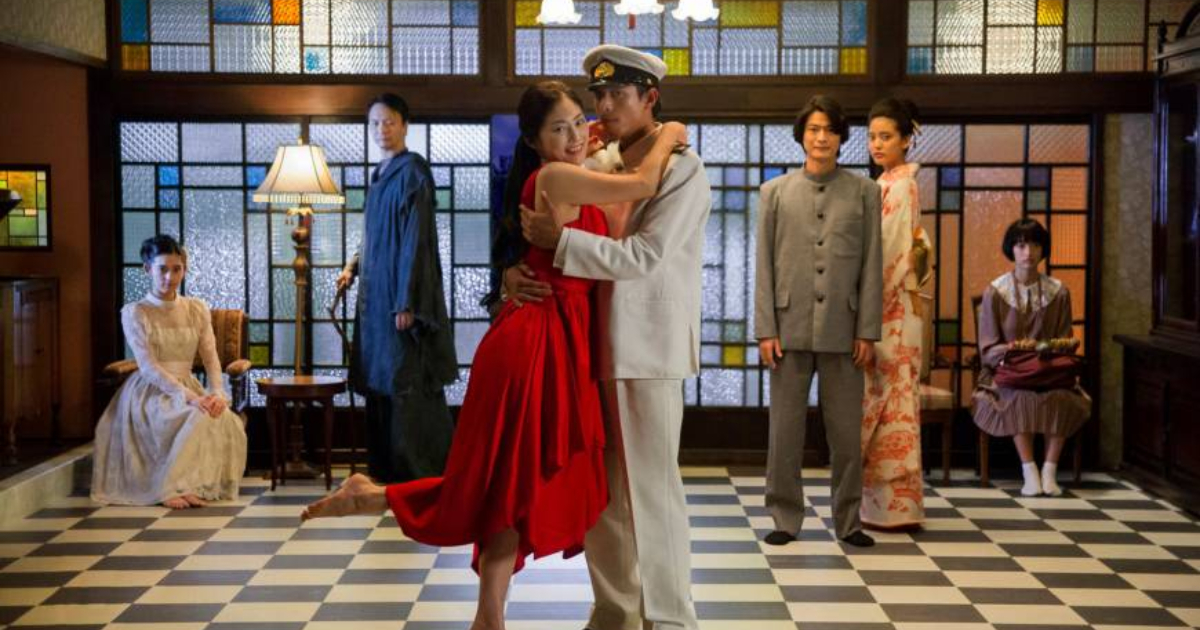 When thinking of great Japanese filmmakers, the name Nobuhiko Obayashi won't be popping up very often, outside of studied genre circles. Best known for his absurd, surreal, breathtaking masterpiece Hausu, Obayashi is a lesser known cult figure, now in his 80th year on this earth and still turning out films to this very day. However, he's never been able to really break free of what has become one of the most eye-opening debut features of all time.
That said, hopefully, with Hanagatami, cinephiles the world over will reappraise one of the most underrated and interesting filmmakers in Japanese cinema.
Part war epic, part coming of age film and part Skittles-induced seizure, Hanagatami is a nearly three-hour-long drama/comedy that's truly unlike anything seen this, or any, year. Given six months to live after a lung cancer diagnosis in summer 2017, Hanagatami sees Obayashi return to a project he originally left to work on Hausu 40+ years ago, and in every way the film feels like one driven by a man bursting with things to say before the proverbial clock runs out. Based on a Kazuo Dan novel of the same name, the film tells the story of a group of teens living in a relatively quiet village facing an oncoming war. 17-year-old Toshihiko arrives in the village from living in Amsterdam, in order to live with his aunt and a cousin suffering from tuberculosis. After arriving back in the village, he and his friends begin trying to cope not only with the war on their doorsteps but the very fact that their time together could end at the drop of a hat. A film of ceaseless energy and vitality, this youthful epic is a quintessential "last film" from a filmmaker working at the very height of their powers.
At first glance, the film is almost comically flat. Owing a great deal to the style of a film like Speed Racer, Hanagatami is very much a two-dimensional film, but in a way that feels inherently experimental instead of simply lazy. The photography, by Hisaki Sanbongi, is opulent and expressionistic, with Obayashi's camera never seeming to be able to contain its excitement. Be it a frame flipping back and forth or a surreal, dream-like tableau that pops with neon colors, each frame of this film is loaded to the brim with detail, helping turn this type of stayed coming of age epic into a baroque meditation on love, life and loss.
Performances are of some note as well here, although some do play up the film's arch, pulpy nature, turning this three-hour long film into an occasionally shrill and tedious experience. Stars like Shunsuke Kubozuka and Honoka Yahagi are all quite good here, undone more so by a film that does show its length. With little in the way of "come down" moments (there's a nighttime horse riding scene that's the closest the film really gets to a "quiet" moment), the runtime is a bit much, particularly when the performances appear to be modulated more towards the coming of age melodrama than a typical war epic.
That all said, while the three-hour runtime may leave many film fans hesitant to commit themselves to this lengthy epic, Nobuhiko Obayashi's latest masterpiece is a devastating look at life on the brink of war, and one's mortality in the face of impending doom. One of the great films of 2018, Hanagatami is the type of singular experience that rarely comes anymore. An impressive achievement, this film is.